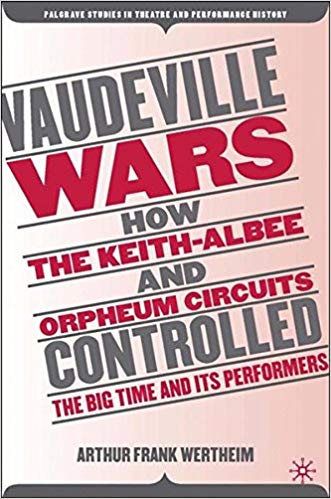 Vaudeville Wars:
How the Keith Albee and Orpheum Circuits Controlled the Big Time and Its Performers
by Arthur Frank Wertheim, 336 pages, $69.95, Palgrave Macmillan, 2006, ISBN 1403968258
Many books have been written about vaudeville and its headliners. What has been lacking is a book about the business of vaudeville and the men who ruled. Arthur Wertheim delivers a tightly-written, engrossing tale of intrigue, back-stabbing and chicanery, and he has fleshed out the personalities of the robber barons of vaudeville, turning Keith, Albee, Proctor, Meyerfeld, Beck, Murdock and the rest into something far more real than the dour, pompous portraits they commissioned of themselves.
Anyone who wants to understand vaudeville will do well to read Vaudeville Wars. Indeed, it would make a well-documented case study for an MBA program as well a lively read for vaudeville fans. Vaudeville Wars is a highly recommended addition to libraries.
British Music-Hall:
An Illustrated History
by Richard Anthony Baker,
300 pages, available only from on-line British sources at approximately £13, or from the publisher, Sutton Publishing Ltd., United Kingdom, 2005, ISBN 0-7509-3685-1
Reading Richard Anthony Baker's history of the 'halls' is like listening to a gifted raconteur at your 'local.' The stories are spun with easy wit, and one anecdote follows another with nary a stutter.
The history of music-hall has been recalled before, especially well by Raymond Mander & Joe Mitchenson, Ernest Short, Theodore Felstead, Christopher Pulling and Michael Kilgarriff, among others, but Mr. Baker's contribution to the genre transports the reader into fondly remembered halls to witness a succession of stars reprising their more famous turns.
Side bars of vital statistics, song lyrics and photos of most of the performers add to the considerable amount of information supplied by Mr. Baker and spiced by his breezy and gossipy charm.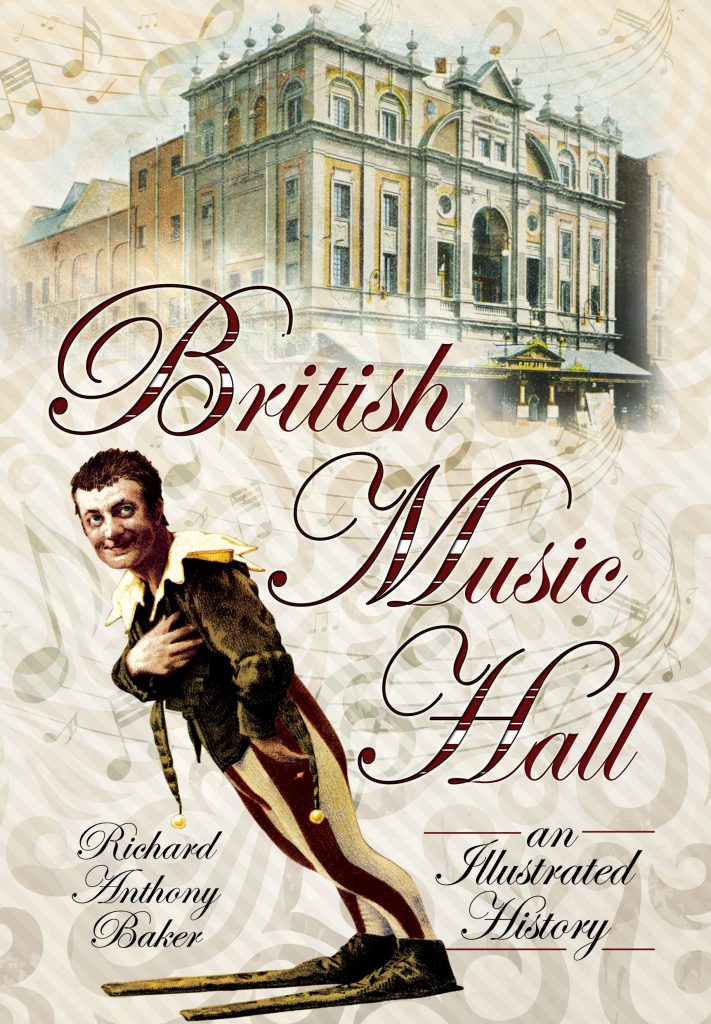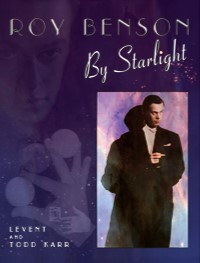 by Levent and Todd Karr, 800 pages, $150, Miracle Factory, miraclefactory.org, 2006.
If the name Roy Benson is not widely familiar among the general public, it is celebrated by those within the stage magic community. Two lights within that community, illusionist-comedian Levent and publisher Todd Carr, have researched and written the definitive biography of the comedian-master illusionist. To refer to their book as a biography sells it short. Included in the 800 pages is an analysis of Benson's performance, a how-to-manual of tricks as well as the story of a great performer who was born into a vaudeville family (the Dancing Fords and Emerson & Baldwin) whose own career took him from vaude to video and won him the respect of his peers. Levent explains that Benson was truly funny because he was a brilliant magician.
No Applause—
Just Throw Money
or the Book That Made Vaudeville Famous
by Trav S.D.,
336 pages, on line prices range from $15 to $25, Faber & Faber/Farrar, Straus & Giroux, NYC, NY, 2005, ISBN 0-571-21192-5.
As sassy as its title, this book is a new vaudevillian's affectionate take on his professional heritage. As bold a writer as he is performer, Trav S.D. casts wide net and presents a survey of vaudeville history from its roots through its several stages of growth to its blossoming and institutional decline.
One of the book's greater strengths is the cultural context the author provides without losing his story in academic meanderings. The marrying of high and low purpose in this book reflects vaudeville's eclectic (some might say indiscriminate) embrace of art forms, a formula that made it the most popular mass entertainment of its day—fit for both toffs and toughs—ladies and children invited.
One can quibble about particulars—this is true of most books written about vaudeville—but Trav S.D. has a good hold on the big events and issues: motives, process and impact. He has captured the character and feel of vaudeville by examining it as a business as well as an entertainment form peopled by beloved performers.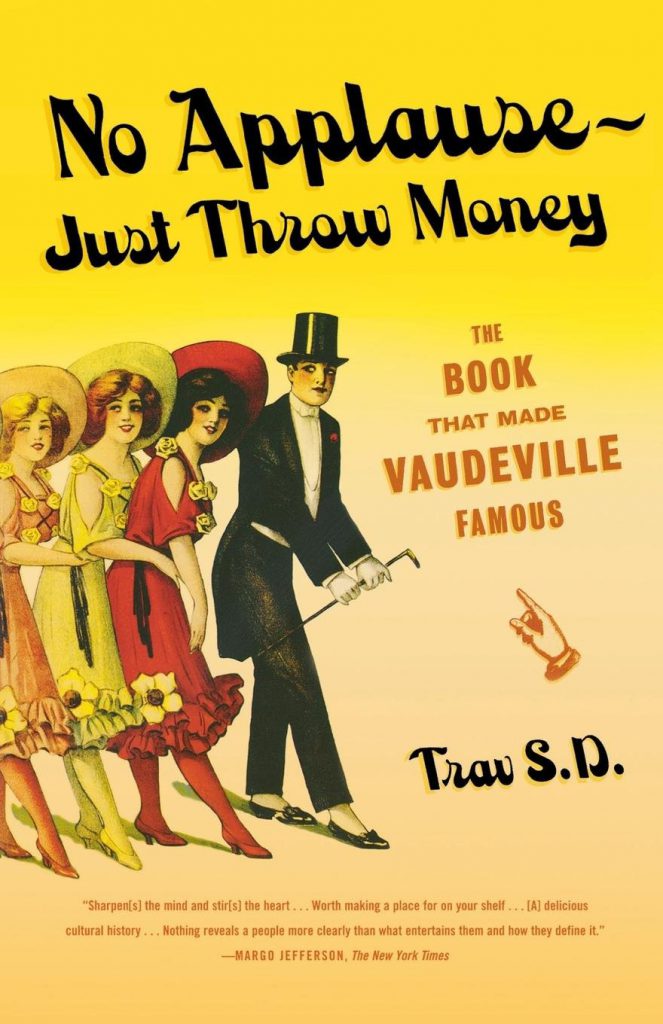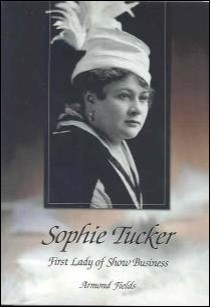 Sophie Tucker: First Lady of Show Business
by Armond Fields
McFarland & Company, www.mcfarlandpub.com 2003, ISBN #0-7864-1577-0
Although Sophie Tucker was a fixture in American (and English) entertainment for more than 60 years, and one of the few names from the golden age of show biz that still prompts recognition, this is the first detailed biography of Sophie, the self-styled Last of the Red Hot Mamas.
Armond Fields has built a justified reputation for detailed research and literate presentation in a series of books about theatre and its luminaries, including Lew Fields (of Weber & Fields, and Armond's great uncle), Lillian Russell, Eddie Foy, Fred Stone (of Montgomery & Stone) and James J. Corbett, prizefighter and entertainer.
In this book, his account is both meticulous and affectionate, as he traces Sophie Tucker's journey from her family's arrival in the USA, work in her parent's Hartford, Connecticut restaurant, an early marriage that produced her only child through her determination to rise above her first show biz jobs as a blackface singer of 'coon songs' in beer halls, variety and burlesque to her headliner status in vaudeville and nightclubs.
Her triumphs and good works, both numerous, are sympathetically spotlighted by Mr. Fields, and if Sophie's fallibilities are explored less, Mr. Fields does not ignore them. His record is as complete as we could want: the most reliable source of information for those who wish to investigate her life, and a valentine that will be greatly appreciated by those who recall her performances with joy and were befriended by Sophie Tucker.
Too often biographies of legends simply reinforce public perception but Emily Leider's Becoming Mae West is a superior work that separates legend from person and shows how each created the other.  This isn't my opinion alone.  People who knew Miss West give Emily Leider 4 stars for her research, for getting the story right and for writing it well.
A treasure chest for vaudeville and early film enthusiasts, Becoming Mae West details her early years in vaudeville and revue, chronicles her assault on the Main Stem and the resistance of critics to what some decried as pollution of the theatre.  As the book's title makes clear, Ms. Leider tells the story of a young Mae West and how she developed the character which would later subsume her own personality into the glossy one she created for the stage, her public, her lovers and herself.
West's best films were made early on and they receive more attention than do her later flicks.  While Emily Leider does not avoid the change in Mae West from subversive upstart to harmless icon, she explains it fascinatingly and puts Mae's later work in perspective, presenting her as a lioness tamed  by the forces she once threatened.  In short: One of the best show business biographies around.
Ms. Leider has also written a biography of Rudolph Valentino.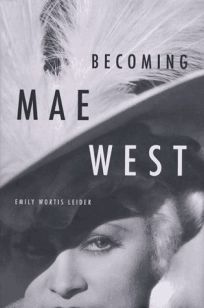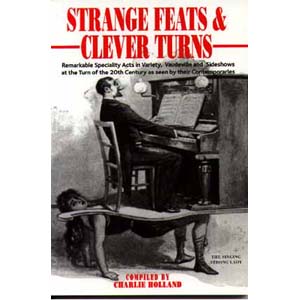 STRANGE FEATS & CLEVER TURNS
Remarkable Specialty Acts in Variety, Vaudeville and Sideshows at the Turn of the 20th Century as Seen by their Contemporaries
compiled by Charlie Holland
187 pages, softcover, published 1998 by Holland & Palmer, London £12.99RRP. Also available at www.holland-palmer.demon.co.uk
In tribute to the "dumb acts" that were often relegated to the opening or closing slots on a vaudeville bill yet were able to tour the world successfully without the limitation of language, Charlie Holland has pulled together articles written during the ten year period between 1894 and 1904 about 28 of the top specialty acts of the day.
Some of the acts described in this book became vaudeville headliners well-remembered today such as W. C. Fields and Cinquevalli.  But most of the magicians, plate spinners, trick bicyclists, sharpshooters, contortionists, strongmen (and women) and other performers featured in Mr. Holland's book have little claim on memories today.  Yet it is fascinating to read descriptions of their inventive acts.  Especially charming are evocations of acts once popular during the 19th Century–paper folding, paper tearing, hand shadow images–and one wishes to applaud the creators for the elaborate visions they created in a matter of seconds.
So many academics and self-anointed historians (your reviewer included) are writing about the history and performers of a century ago, that it is refreshing, instructive and entertaining to read accounts by those who were there.  Several photographic illustrations appear on each page so one gets a good sense of the act.
Mr. Holland prefaces his compilation and each of his seven chapters with a brief introduction.  He knows his history, shares insights and anecdotes, and writes engagingly.  We're glad to have this book for our collection; it provides material not easily found elsewhere.
by Valantyne Napier
paperback, 214 pp, 1986, Globe Press Pty Ltd, Brunswick, Victoria, Australia
Strongly Recommended if you can locate a copy as it is out of print.  We suggest that you fax the distributor, Ken Pryse & Associates, Book Distributors of 180 Coventry Street, South Melbourne, Victoria 3205, Australia (fax # 03-9690-2311), or e-mail to: kenpryse@internex.net.au.
The title refers to a contractual clause for "standard acts" in variety which stipulates that the act was being booked on its reputation (as known) in the absence of being seen by individual theatre managers.
Its subtitle, Australian Specialty Acts on the World Vaudeville / Variety Circuits from 1900 to 1960, should not discourage non-Australians.  In my memory, this is among the very few best books about the vaudeville experience I've ever read.  (In some nations it was called variety," in others, "vaudeville.")  Ms. Napier, is not only thoroughly knowledgeable about vaudeville / variety in her homeland of Australian, but throughout Great Britain, South Africa, New Zealand, and the United States, and she was active as a performer for many years both in her family's act, in doubles, and as a single.  The Napier family careers spanned from the Golden Age of vaudeville through its decline in the 1930s to its revival in England and Australia after the Second World War.
Valantyne Napier tells the story of her family's act, the theatres they played, the agents they worked with, and the impact that family, travel and career had on their lives.
A bonus is that Ms. Napier has filled her book with reproductions of photographs, newspaper reviews, programmes, bills, membership cards, contracts, along with lists of accommodations for theatre folk and a 1920 directory of vaudeville theatres and burlesque houses in the USA and Canada, and a list of all the hundreds of acts she recalls sharing a bill with over the years.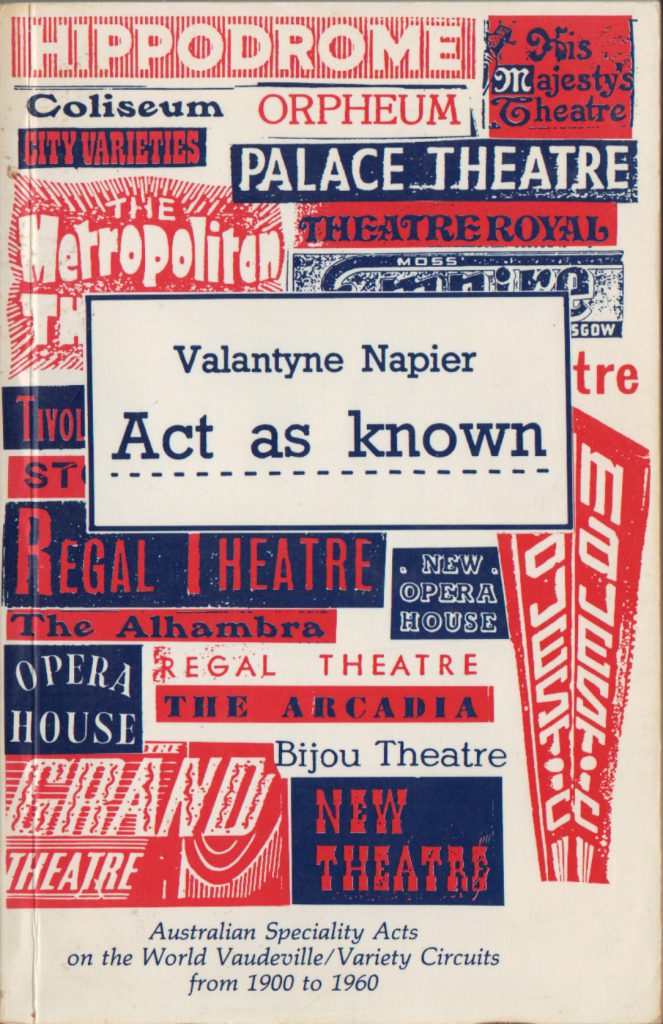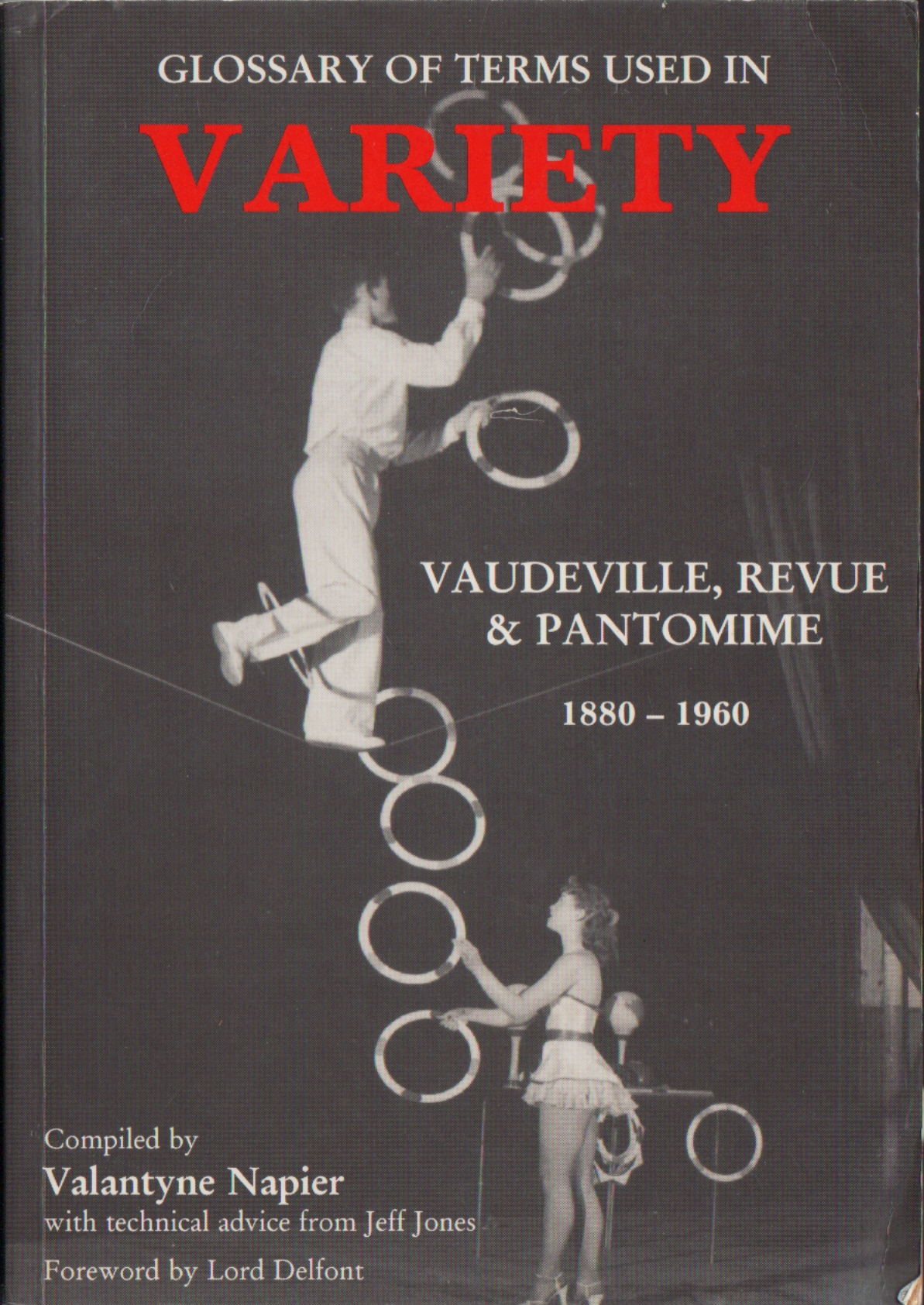 GLOSSARY OF TERMS USED IN VARIETY, VAUDEVILLE, REVUE & PANTOMIME 1880–1960
compiled by Valantyne Napier with technical advice from Jeff Jones, 62 pp, paperback, 1996, Enquiries and Orders to: R.N.R CHARLESWORTH, 39 Clay Close, Dilton Marsh, Westbury Wiltshire, BA13 4DU, U.K.  £10
If you write, teach or study vaudeville, variety or revue, this book is necessary to understand the terms variety artists used.  Several books about vaudeville have added modest glossaries, but this is the first definitive glossary.  Indeed, nearly the entire book is a glossary, and some definitions are more helpful as they are fleshed out with a photo or drawing.
EXTRAVAGANZA KING: Robert Barnet and Boston Musical Theater
by Anne Alison Barnet
In the 1890s and the 1900s, Robert Barnet brought together Boston Brahmins, bankers, bohemians and Billy Dalton to create a series of successful extravaganzas featuring young men of fine families cavorting in female drag to the benefit of Boston's own First Corps of Cadets and their ambitions for an Armory. Designed by one of their own, the architect William Gibbons Preston, the Cadets built, show by show and wall by wall, "a rusticated granite fortress with a six story head-house, a two-hundred-foot long drill hall, and fortress like details: triple doors to defend against mob attack, a drawbridge and a light well that looked like a moat." The fear of the day was not Islamists, communists, anarchists but immigrants—especially Irish Catholics.
The author, Ms. Alison Barnet, is the great granddaughter of Robert Barnet, the man whose annual extravaganzas raised the money to complete the bastion of Boston's Back Bay where, in its quirky glory, it still stands at the corner of Columbus Avenue and Arlington Street. Ms. Barnet writes with elegance and subtle humor. Unlike run-of the-mill biographies of family members, she writes neither to exalt nor vilify. She is removed in time, circumstance and relation from her subject and takes us along as she pieces together the story of a man who was bound to Boston but would have succeeded on Broadway. A number of his shows were staged on Broadway: Excelsior, Jr., Jack and the Beanstalk, Three Little Lambs, Miss Pocahontas, My Lady, Up to Date, Miss Simplicity, The Show Girl or the Magic Cap, 1492 and Tabasco, but even the shows that went no further than Boston were covered by the New York drama critics.
Too often the history of show business and the stage is confined to the goings-on in New York City. Boston was home to the Fox-Howard clan, the birthplace of vaudeville and the stage for all manner of presentations from lecture series to dime store curio museums to classic and contemporary drama. Extravaganza King fills in missing pieces about the history of the American stage, and its appeal should extend well beyond city limits.
The cast members for Mr. Barnet's extravaganzas were cadets and veterans of Harvard College's Hasty Pudding shows more often than of armed conflicts. Occasionally a 'ringer' made his way into the cast. One was Billy Dalton, a young man who liked to dress as a girl and entertain the two-fisted patrons of Butte, Montana's dance halls. His father banished Billy to Boston, which it must be allowed was not much of a punishment. He entered dancing school where he soon shined, and he was hired to perform in an eventual three of Barnet's extravaganzas. Young master Dalton, encouraged by reviews and applause, changed his name to Julian Eltinge in 1903, went to Manhattan to play musical comedy and vaudeville as a female impersonator and eventually had a Broadway theatre named for him.
Ms. Barnet brings various Boston amateurs and professionals back for a final bow, and traces her great grandfather's arc of success and eventual decline through the 1910s into 20 years of obscurity. By sketching the plots and production numbers of various Barnet shows and tracing their incubation and production, Ms Barnet She fills a void that statistics cannot. This is a wryly told and useful book for theatre buffs.
To order: Northeastern University Press, Boston, MA ISBN 1-55553-611-5, at your local bookshop or www.amazon.com or www.bn.com.
BLUE VAUDEVILLE:
Sex, Morals and the Mass Marketing of Amusement, 1895–1915
by Andrew L. Erdman (2004, McFarland & Company, North Carolina, ISBN 0=7864-1827-3)
This well-written, thoughtful book is more ambitious in scope than its title. In the first half of his book, Mr. Erdman provides a concise overview of vaudeville in its maturing phase and examines show business of the early Twentieth Century within the framework of other industries of the time and the marketing strategies they employed to convince the public of the superiority of mass-produced goods over handmade and customized products.
Products such as food, soaps and patented medicines were sold on the basis of the standardized purity and measures of ingredients, safety and reliability of the total product. The sales formula was not much tweaked when applied to automobiles and household appliances, which the buying public was assured were safe, reliable and whose parts were replaceable because their manufacture was standardized.
Erdman extends this sales formula into the marketing of entertainment. However, the sales campaigns for mass-produced and -marketed goods were in synchronicity with the growing public health movement, and the strategy was widely and quickly successful because, by the turn of the Twentieth Century, there was consensus about public health. Pure and unadulterated ingredients, manufactured in sanitized surroundings and offered in standardized dosages in medicines were essential to keeping infection contained. Similarly, as mechanization took over in agriculture and manufacture, there was growing concern about the process and the products. One wished to avoid engines that exploded, caught on fire or felt apart or otherwise put users at risk.
There was, however, no such consensus at that time (or at any time since) as to what constituted fit subject matter and proper treatment in any of the popular arts. It was difficult to muster universal support to ban dramatizations or performances about lust, rape, incest, prostitution, torture and murder when those matters were so prominently treated by the authors of the Christian Bible, painters like Rubens and Bosch and dramatists like Shakespeare.
Then as now, community standards and debate vied with the box office to determine acceptability. Performances that drew large audiences in Manhattan may or may not have pleased the entire population but perceptions about morality had no demonstrable negative effect on box office receipts. Chicago's audiences were more sophisticated than Chattanooga's, so what no one blinked an eye at in the Windy City gave pause to the good citizens of the Bible Belt. Yet Butte, Montana was far more receptive than Boston, Massachusetts, of sexual material and rawness of treatment on the stage.
Generally, what was offered on the stage, especially within variety and vaudeville, straddled a shifting middle ground. Younger generations usually have been more tolerant than older. Theatre fare in general, not just vaudeville, was racier than bluenoses believed was acceptable and too tame for those of the working class without middleclass pretensions. The subjective opinions about moral or immoral content and treatment do not easily fit the measurable and definable criteria for the health-bestowing quality of ingredients, the purity of their manufacture or product safety of face creams, toothpaste, cough syrup, canned food or automobiles. This opinion doesn't deny the fascination of the proposed parallel.
Mr. Erdman's book is divided into four major sections or chapters, each quite complete in itself and not handily related to others. The third section is familiar and not unalike other treatments of the same subject: the commoditization of the female form and female sexuality. Yet nudity and suggestiveness did not always trump talent. Many leading female stars of vaudeville were large, homely women, whose long-time appeal was rooted in stage personality, talent and showmanship, and they were as apt to be stars as the young shapely women whose careers were largely dependent on a display of physical charms. Those beauties whose careers endured more than a few years also possessed talent and stage personality as well.
Male sexuality was on display as well. Acrobats aroused much ire (from men) because the costumes they wore were as form fitting as women's (and signaled to women in the audience that the ideal male figure was not pot-bellied). Strong men like Sandow and Sampson wore even less, and were invariably handsome and well proportioned. They attracted large numbers of women to vaudeville theatres. Their careers lasted only as long as they kept in shape and had an effective act.
The fourth section is devoted to Eva Tanguay, arguably vaudeville's most famous, popular and brazen star—one related to the author. In about 40 pages, Mr. Erdman provides an analysis of her appeal and impact as well as a sketch of her life and career. Everyone admits that Eva Tanguay was the biggest star—at the least one of a half dozen important stars—of vaudeville. That a full-length biography has not been published has been a disappointment to vaudeville aficionados. Mr. Erdman seems likely to produce one.
The final section, the fifth chapter, brings the reader full circle to the decline of vaudeville. Among the author's more intriguing observations is his admission that movies generated louder and more consistent condemnation for moral lassitude than ever had vaudeville. Mr. Erdman suggests several reasons, one of which is less sound than the other. The author compares nickelodeons to vaudeville palaces and concludes that their storefront modesty and darkness contrasted poorly with the splendor and safety of vaudeville houses. In fact, both movie and vaudeville houses followed the same arc of development. Vaudeville was a mature and sanitized version of saloon bred variety, and the success of nickelodeons led to movie palaces as ornate and safe as vaudeville's best. At no time was either vaudeville or movie exhibition without rattletrap venues. Erdman's ground is surer with a second reason: "while vaudeville may have been perceived as a form of entertainment controlled by right-intentioned Anglo-American Christian men … the movies were more readily seen as the province of outsiders: immigrants, Europeans, Jews, men with little formal education who came from low backgrounds and disreputable lines of business." Like other portions of Andrew L. Erdman's book, this entry provides an interesting topic for speculation and discussion.
To order: 1-800-253-2187 or www.mcfarlandpub.com
Black Entertainers in African American Newspaper Articles: Volume I
by Charlene B. Register (2002, McFarland & Company, Jefferson, NC, ISBN 0-7864-1053-1)
This is one of those books that researchers need and cherish. Its promise, however, is thwarted by the surviving record.
Author Charlene B. Regester has combed available editions of four major African American newspapers: The Afro-American evolved over a period between 1892 and 1907 and was published in Baltimore. The Chicago Defender began in 1905, and the New York Amsterdam News followed in 1909. In the depths of the Great Depression, 1934, a fourth newspaper made its debut as a shopping guide for black consumers and developed into the Los Angeles Sentinel.
Nearly 670 pages, exclusive of index, this tome contains snippets from the four major black newspapers. They clippings are arranged by year and, sadly, there are slim pickings—four and a half pages containing 76 entries to cover the years 1910 – 1919. The coverage gets progressively fuller: 465 entries on 23 pages for the period of 1920–1929. With the year 1930 alone, the tally almost doubles. All together, Volume I embraces the period 1910 – 1950.
Most of the entries follow similar lines. "1929, December 28: Ethel Waters Still London Sensation. Afro-American (Baltimore). p. 7. Ethel Waters continued to be the sensation of London and nearly all of the London papers and society columnists are singing her praises." "1934, November 3. No planes [sic] for Sleep and Eat New Film Comedian. Chicago Defender. p.9. Willie Best; Kentucky Kernels (film) 'Sleep and Eat,' his real name is Willie Best and director George Stevens, who directed him in Wheeler & Woolsey's latest starring RKO Radio picture, Kentucky Kernels, calls him 'Buckshot' (as he) is as funny off the screen as he is on-screen." "1945, January 5. Muse Tells His Side of Uncle Remus of Film. Chicago Defender. p. 11 Clarence Muse; Discriminatory Practices; Uncle Remus (film); Clarence Muse, noted actor, complains that the press and public left him 'holding the bag' when he went all out in insisting that Walt Disney's Uncle Remus be dignified."
The entries are unsatisfyingly short and a few tantalize for further details.
Still, compiling this large tome was a Herculean endeavor and a pioneering step in the exploration of African American entertainment and newspapers. It will be interesting to see what Volume II brings. One assumes a post-1950 compilation, but hopes for more from the early Twentieth Century. Of course, the author can only mine the materials that survive.
To order: 1-800-253-2187 or www.mcfarlandpub.com
African American Theater Buildings:
an Illustrated Historical Directory, 1900–1955
by Eric Ledell Smith
This is a valuable book for those who investigate African American performing arts history, but the author, Eric Ledell Smith, faced formidable challenges. First is the definition of an 'African American Theatre Building.' Mr. Smith's choice to narrow his selection to "theatres owned or managed by blacks or whites for an African American audience" is a wise one. Unfortunately, even that sensible yardstick cannot set the boundaries because almost all theatres, black or white, that existed for any duration, changed policy and styles of entertainment (vaudeville, drama, musicals and movies) as needed to keep their doors open. Some, like the Gaiety in Boston, Massachusetts, played white shows, black shows and black & white shows from 1910 through 1920.
A second difficulty is the lack of a historical record to cull. Black performance venues took many forms. A theatre that was open one season could be closed the next and lost to the record even though Ernest Hogan, Charles Gilpin, Billy McLain or Ethel Waters played it. A building might be a church or a grange hall one year and a theatre for the next few seasons before it reverted back to its original purpose. Also, an African American revue was as likely to play a nightclub or a tent as a theatre. Many 'black' shows played school auditoriums when theatres were closed to them. The Whitman Sisters who, for 40 years, mounted the most celebrated black revues of the first half of the Twentieth Century, sometimes played in 'tabernacle tents,' as did shows headed by Ida Cox and Bessie Smith.
Within these limits, however, Mr. Smith has cobbled together a useful reference work that provides a solid and generous foundation for future investigation. There are a few minor errors (that should have been flagged by an editor) such as found in the description of Chicago's Regal Theatre. According to Mr. Smith's entry, the Regal opened for business in 1928 but a paragraph later he writes that "In 1927 musician Lois Deppe was a headliner." Also, the Gaiety and the Casino theatres in Boston, notable venues for black revues, are not listed.
It is all too easy to sharpshoot a project this ambitious and courageous. Mr. Smith is to be commended for collecting between the covers of one volume many, perhaps most of the theatres (including drive-ins) that played motion pictures or featured black vaudeville and revues that were produced for African American audiences in 37 states and the District of Columbia. This is a valuable addition to the library of those researchers in the field.
To order: (2003, McFarland & Company, Jefferson, NC, ISBN 0-7864-1529-0) 800-253-2187 or www.mcfarlandpub.com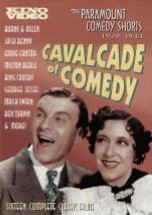 Cavalcade of Comedy: The Paramount [and Sennett/Educational] Comedy Shorts
 This generous package of fun contains 16 one- and two-reel shorts with sound. Made between 1929 and 1933, the shorts star many vaudevillians and a few silent screen comedian in their early talkies: Jack Benny in Broadway Romeo, Milton Berle in Poppin' the Cork, Burns & Allen in Fit to Be Tied and 100% Service, Eddie Cantor in Getting a Ticket, Chester Conklin & Mack Swain in Cleaning Up, Bing Crosby on Sing, Bing, Sing, Karl Dane & George K. Arthur in A Put Up Job, Tom Howard in The African Dodger and Breaking Even, George Jessel in It Might Be Worse, Lulu McConnell in The Introduction of Mrs. Gibbs, Charles O'Donnell & Jack Blair in The Plasterers, Smith & Dale in What Price Pants?, Ben Turpin, Mack Swain & Franklin Pangborn in Lighthouse Love and Willie, West & McGinty in Plastered.
The Busby Berkeley Collection: Footlight Parade (1933), 42nd Street (1933), Gold Diggers of 1933, Dames (1934), Gold Diggers of 1935
All together, this package contains five feature length Busby Berkeley musicals and 20 shorts (comedies with Leon Errol, Bob Hope, etc., cartoons and documentaries). Price varies, so shop around. In his prime (the early 1930s at Warner Brothers), Busby directed and choreographed his films. His use of the camera was far ahead of what other directors at other studios did with their musicals, but Berkeley was more interested in moving the camera, the sets and choreographing props than employing top notch individual dancers. Instead, much as dance directors had done for decades, Busby marshaled his choruses of dancers in quasi-military drills that demanded little more than staying in unison and keeping props upright. Since Berkeley employed platoons of dancers, elaborate sets and astounding stage effects, the effect was often breath-taking. Warners musicals had pace, and the resident cast of Joan Blondell, Jimmy Cagney, Ruby Keeler, Dick Powell, Guy Kibbee, Alice Brady, Frank McHugh and Hugh Herbert kept the peppy scripts snapping with sassy talk.
On line prices vary from $45 to $60 plus s/h. Shop around, but whatever you have to pay, it's a bargain. The films are finely restored, and if you've never seen Busby Berkeley's production numbers, you're in for a campy, hallucinogenic treat.





BERT WILLIAMS, THE EARLY YEARS, 1901–1909
Archeophone Records 5004 (www.archeophone.com), $17.50 plus S & H.
by Dudley Heer
This cd contains 31 tracks and a 30-page booklet which is quite detailed. A number of the songs are presented in both a long and short version. Source recordings are both records and cylinders. Bert Williams sings solo on most of the tracks but there are several by Williams and Walker and George Walker solos on two.
The sound quality is surprisingly good despite the age of the source material and its previous use. Although there is still noticeable surface noise, the voices are quite clear which is most important. Thus, this cd may be listened to in a relaxed manner and still receive the benefit of Mr. William's baritone voice and the lyrics he sings, especially on "Nobody," his signature tune.
This cd is recommended for those interested in early vaudeville and do not mind hissing in the recording in order to gain the benefits of listening to Bert Williams.
Inkwell Images no longer lists this DVD but it may be available elsewhere. www.inkwellimagesink.com 
A documentary on the work of Dr. Lee deForest in developing sound-on-film technology well before Western Electric. As a result of Dr. deForest's pioneering work, filming of performers began as early as 1919, including many vaudeville artists. Some of the latter are included on the DVD including Eva Puck and Sammy White, Eddie Cantor and Weber and Fields. Thus, the viewer is offered a heretofore unavailable look at performers at or near the peak of their popularity.
The picture quality is very good despite some evident film deterioration. The running time is about 60 minutes, divided one-third documentary, two-thirds performances. During the documentary portion there are brief glimpses of unidentified performers indicating there is much more available to be shown. Most of the performances are in black and white but three are hand tinted, single color.
Maurice Zouary, listed as a film archivist, is the executive producer of the DVD. Mr. Zouary donated the Zouary/DeForest Phonofilm collection to the Library of Congress in 1969. But, it would appear, Mr. Zouary still controls the use of the films. In his book, DeForest, Father of the Electronic Revolution, are listed on pages 227-228 the films made between 1922 and 1924. These include Downey(Morton) and Owens, Chic Sale, Yorke and Adams, Burke and Burke, and Barber and Jackson. Let us hope Mr. Zouary will see his way clear to make more of the DeForest Phonofilms available in the not too distant future.
Anyone interested in vaudeville should purchase this DVD as should anyone interested in American popular culture of the early decades of the 20th Century.