Movies in the Mountains Recommendations
Alternative Streaming Services
Most folks know of Netflix, Amazon and Hulu, but there are a number of free services around as well. Wired magazine published an article recently that's well worth a read if you're looking for alternate streaming sources. https://www.wired.com/story/free-streaming-services/ A note on one of Wired's listings; Kanopy partners with public libraries and universities. If you have a library card, search for your library. If your library is not listed with Kanopy, the Santa Fe Public Library is and SFPL will give New Mexico residents a library card if they have a card with any other public library in the state. You can apply on line but will have to pick up your card in person at some point.
Another source is https://dailymotion.com.
Some of our recommendations may not be on any of these alternates but others, The Red Balloon for instance, may be found on multiple sites. If you have trouble finding or watching on YouTube, it may well be worth searching on some of the other sites.
Following are some interesting movies, both shorts and feature-length to watch on YouTube. Here are a few suggestions from Frank Cullen and his reasons why.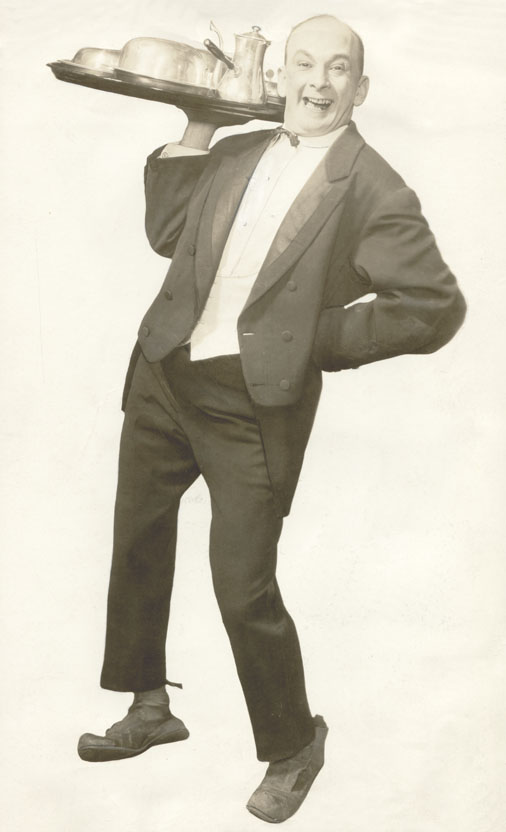 The Jitters (1938 RKO, 19 minutes)
https://youtu.be/XaxbhhQSdqg
Leon Errol was the one of the greatest stage comedians in the USA during the 1910s (along with Fred Stone, Trixie Friganza, Williams & Walker, Marie Dressler and Ed Wynn). In 1911, Leon Errol and Bert Williams formed the first black & white comedy team in American history. In addition to Ziegfeld engaging Leon Errol as the leading comedian in four Ziegfeld Follies (1911-1915), Errol also directed all the sketches. During The Jitters, Leon Errol recreates (at age 62) his great drunk dance from the Ziegfeld Follies, twenty-odd years later. Leon didn't bother telling jokes, instead of saying funny things; he said things funnily. Good fun and an opportunity to see one of the masters of physical comedy.
The Strongman (1926 First National, 75 minutes, silent with music)
https://youtu.be/fhNb3j_r5cc
Harry Langdon directed by Frank Capra. Other silent comedians (including Chaplin, Lloyd. Lupino Lane and Keaton) dashed about; Harry's naïve, shy character took his time to assess matters, getting big laughs out of small happenings.  I prefer Langdon's Tramp, Tramp, Tramp (1926, 62 minutes/silent with music). The scene where Harry meets Joan Crawford in person after being smitten by billboard pictures of her provides a master class in comedy of how to draw out a scene without running it too long.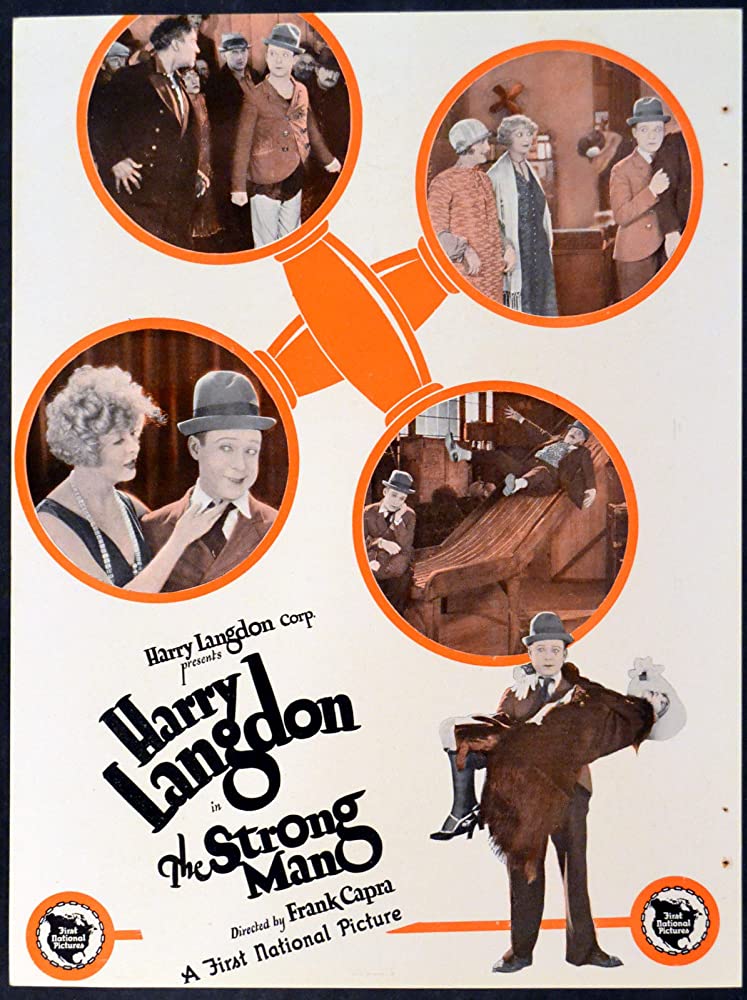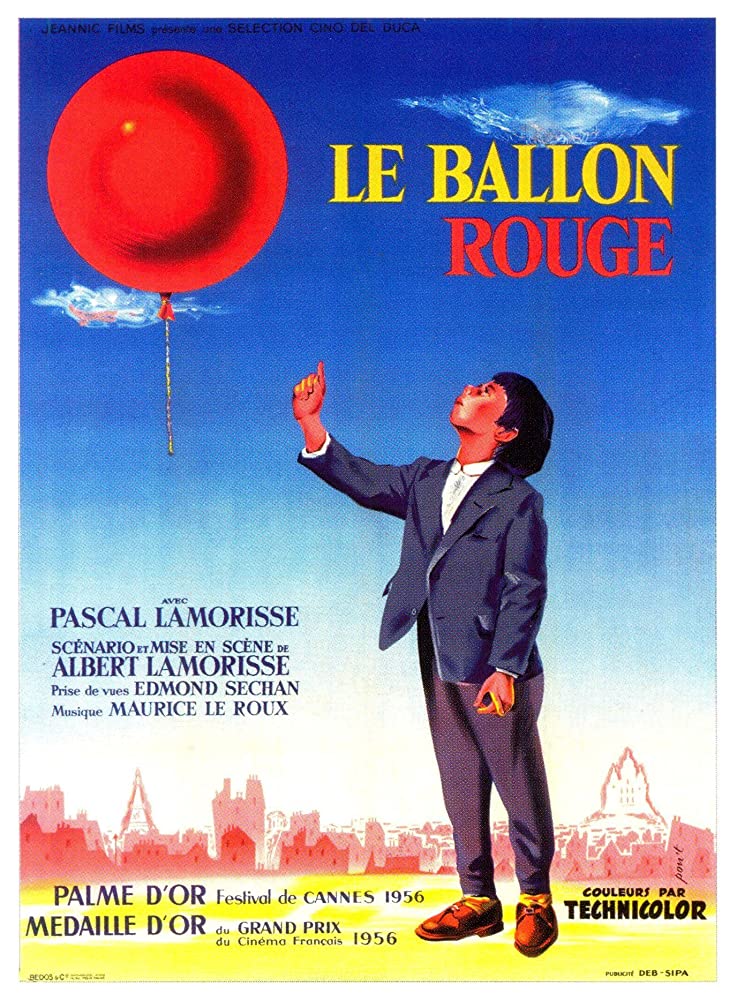 Le ballon rouge a/k/a The Red Balloon (1956, Films Montsouris, 34 minutes)
https://www.dailymotion.com/video/x23dfvy or
https://youtu.be/RIdhwLG6ucw
https://app.plex.tv/
https://vudu.com
One of the most charming and delightful films ever made. Some of you may remember it fondly when you saw it as a child, but others may recall it from later film festivals where it has been a favorite for nearly 70 years. When we showed The Red Balloon at the Guild Cinema, perhaps ten years ago, we had a line of folks a block long hoping to get a ticket for a seat. Now you can watch it free from your easy chair.
The cinematography takes into the long vanished world of the Menilmontant section of old Paris. Almost better than being there—when Paris was still Old Paris.
Sherlock Junior (1924, Buster Keaton Productions, 45 minutes)
https://youtu.be/_QmMHu1mhLE
One of Keaton's finest films. Buster is the projectionist at a movie theatre. Of course there's a comely young lady customer, but Buster gets so distracted by the film he's screening that he gets wrapped up in it, executing stunts with what was at the time very ingenious film technology, so much so, that he is transported into the film itself.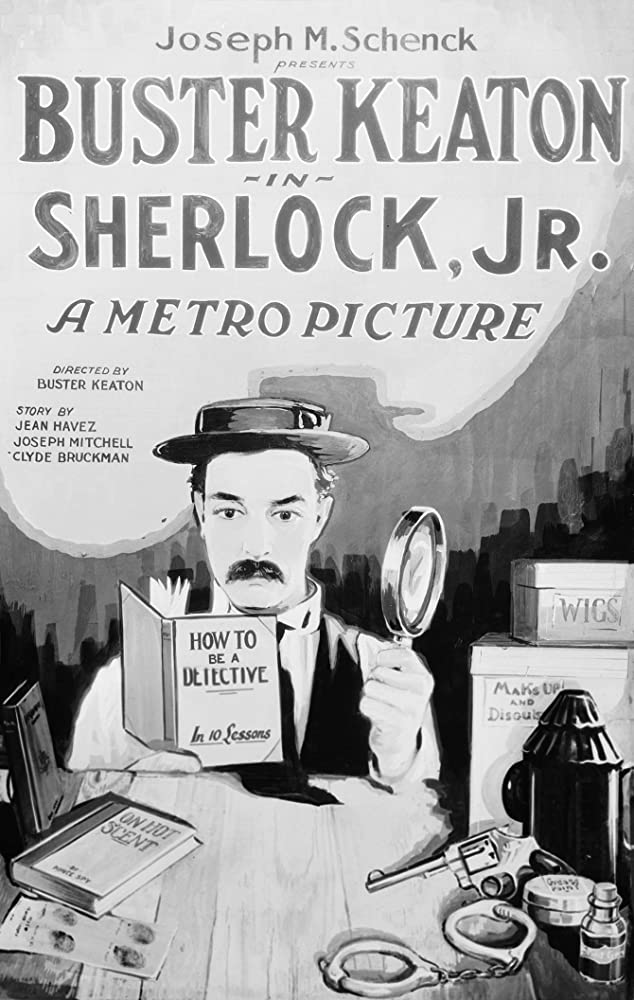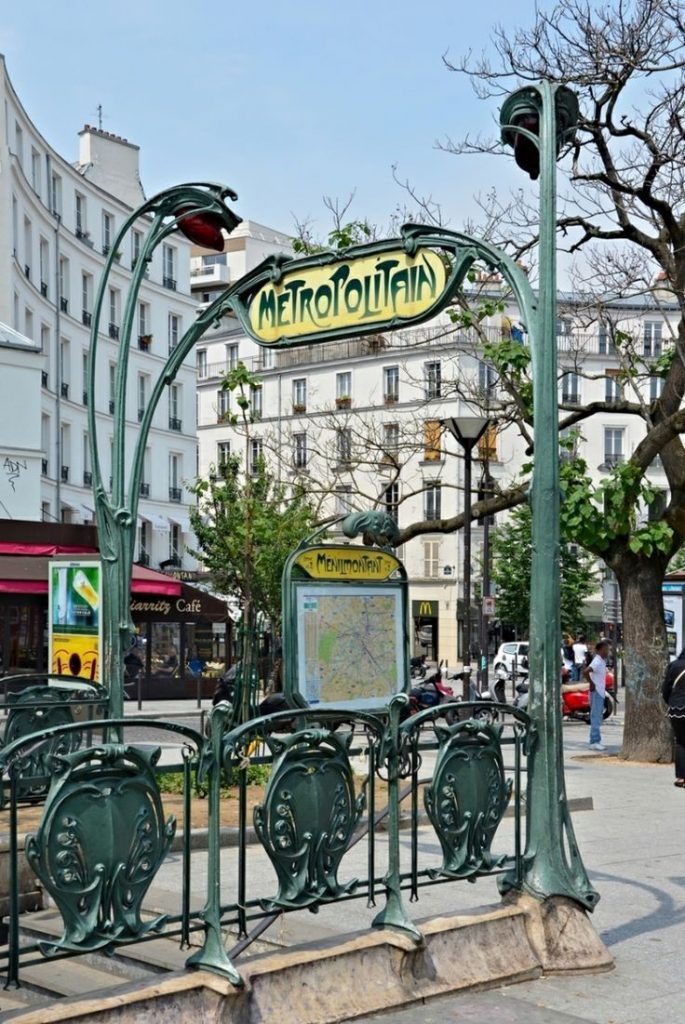 The Son of the Sheik (1926, Feature Productions, 1 hour, 8 minutes)
https://youtu.be/eruhkz7DTTY
Rudolph Valentino's movie career was very brief, 1914–1926, he died at 31 years of peritonitis. His funeral in Manhattan attracted 100,000, mourners and the curious. He left his native Italy as a teenager, but by 19 years of age he was playing small parts—often villains—in Hollywood movies. Before Valentino, movie heroes were light-skinned and fair-haired. Rudy introduced the dark Latin Lover to the screen and to the joy of millions of fans, mostly women, who actually swooned at his films.
Good looking young men copied Valentino's slicked back hair, his clothes and jewelry. Jealous men resented his physique and tagged Valentino as effeminate for wearing wristwatches.
In this, his final film, Son of the Sheik (1926), he plays both father and son sheiks, a slightly spoofing sequel to one of his biggest and earliest hits, The Sheik (1921).