Next Screening
Movies in the Mountains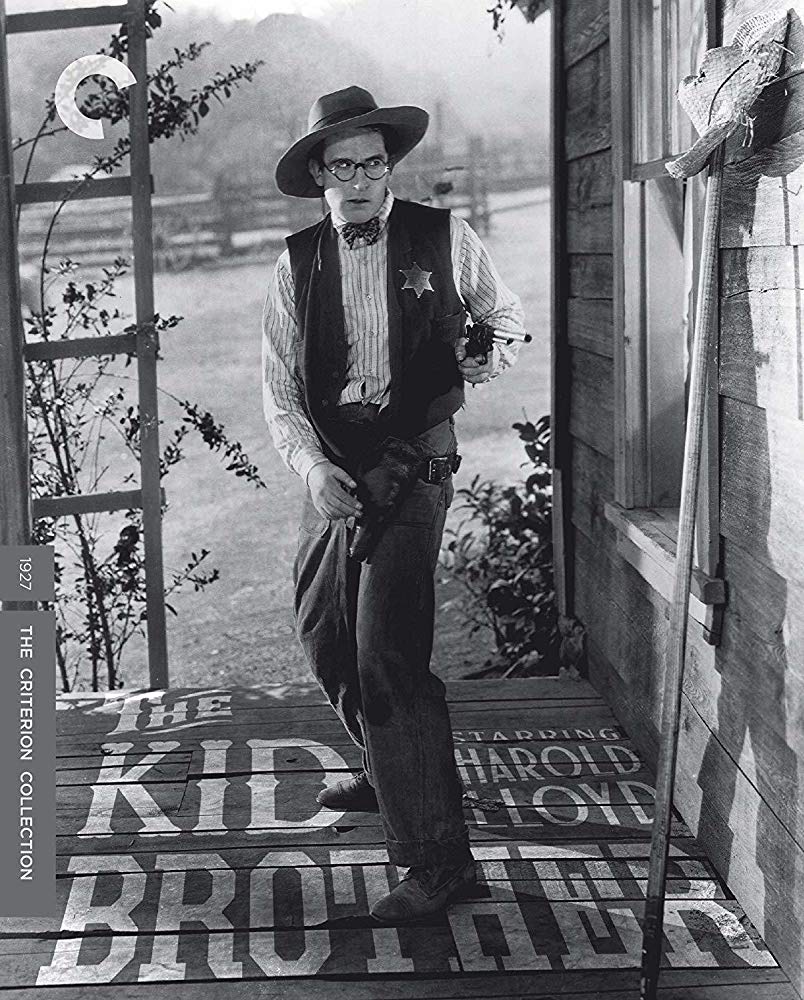 Harold Lloyd in The Kid Brother
(82 minutes, 1927)
Directed by Ted Wilde, Harold Lloyd & Lewis Milestone.
Written by Ted Wilde, John Grey, Tom Crizer, Howard Green and Lex Neal.
Principal cast: Harold Lloyd (1893-1971), Jobyna Ralston (1899-1967), Constantine Romanoff (1897-1977) and Walter James (1882-1946).
Unlike Feet First, Safety Last, The Freshman, Speedy or Girl Shy, Harold Lloyd's iconic daredevil feats are largely absent in The Kid Brother—he doesn't climb the side of a building, hang from the hands of a clock, win the big game or race wildly by motorcycle, horse and auto to rescue his beloved from an ill-considered marriage (a plot device that was revived 40 years later for The Graduate). But The Kid Brother does not lack for excitement. Also, the number of directors and writers who had a hand in this movie might make it suspect; "too many cooks spoil the broth" often applies to films. Yet, everyone behind the camera knew what they were doing and did it well. The Kid Brother is considered one of Lloyd's finest films because it is a mature, well-plotted film that offers a blend of drama and comedy in which the comedy isn't merely interpolated gags but emerges from the plot.
Harold is the runt in a he-man family headed by his father, the town sheriff, but when town money is stolen, it's Harold who proves his mettle, defeats the bandits, saves his family's honor and wins the girl.