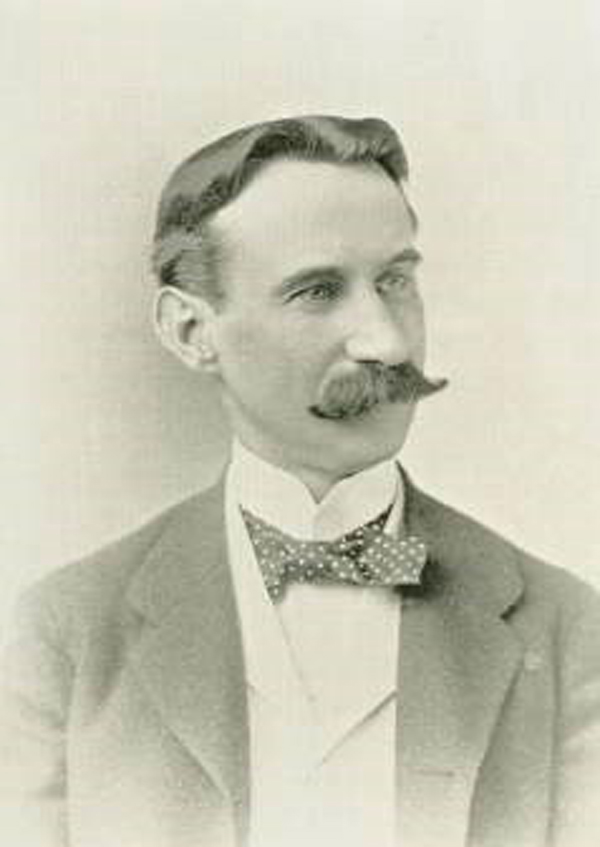 EDWARD FRANKLIN ALBEE
Edward Franklin Albee was the single most powerful man in vaudeville for 20 years. In 1884, Albee brought great ambition and vision to the infant enterprise of Benjamin Keith's and George Batcheller's dime museum on Washington Street in Boston. Like Keith, Ned Albee was a hard-nosed, wary New Englander who had served an apprenticeship in the circus. As Keith dropped back from the day-to-day operations of their theatres, Albee became the concern's general manager. When Keith began to disengage and retire, it was Albee who assumed full control rather than Keith's son Paul, who, for four years, was the figurehead of what had become the most important, prestigious, enduring and largest of all American vaudeville circuits.
There has always been debate as to who was the architect of that success: B. F. Keith or E. F. Albee. Keith was fiscally cautious. Albee envisioned a vaudeville empire whose glory was the beautiful theatres he built rather than the performers he hired.
For more information about E. F. Albee send for Volume IX, Issue #2 of Vaudeville Times or Bound Volume IX
CAP ANSON
1852–1922
Adrian Constantine Anson was no name for a Chicago baseball player, especially one who played professionally for 27 years, was the first batter to reach 3,000 hits and later was inducted into the Baseball Hall of Fame. "Cap" earned his nickname because he was the captain and first baseman of the Chicago team with which he played 22 years. He was outspoken in his opposition to playing ball with African Americans, a bad mark against him, not only as a man but as a sportsman.
Cap Anson was nearly as well known for his long career on the vaudeville stage. Many ballplayers in the vaudeville era spent a season or two on the stage, mostly trading in on their exploits on the diamond. But Cap developed an act that included recitations, comedy and dance. In the latter years of his vaudeville tours, he often performed with his two singing daughters.
Cap Anson spent nearly as much time on the vaudeville stage as he had on the baseball field, performing regularly until a few seasons short of his death in 1922.
For more information about Cap Anson send for Volume IX, Issue #3 of Vaudeville Times or Bound Volume IX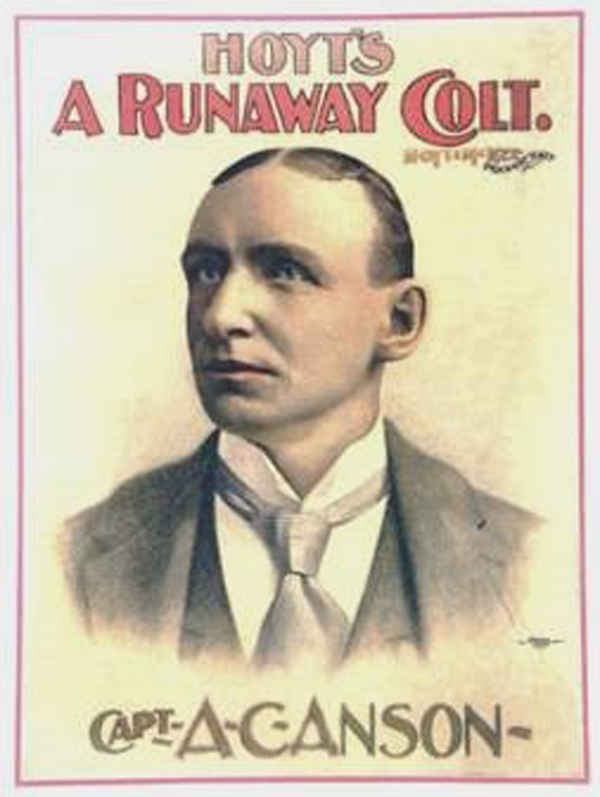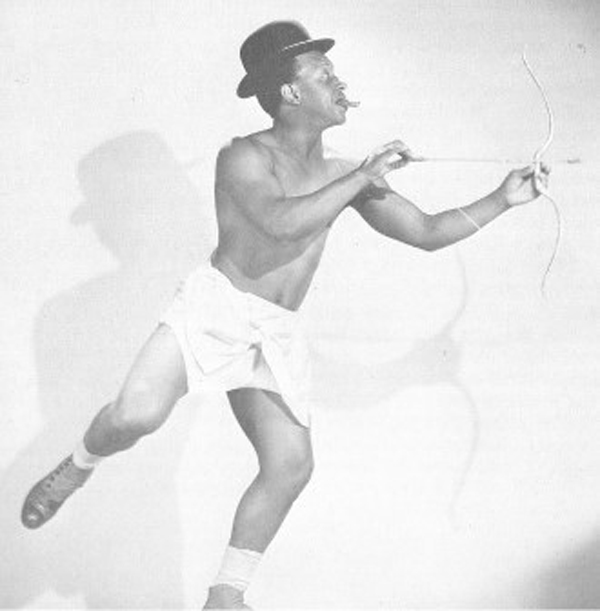 EDDIE "ROCHESTER" ANDERSON
Eddie Anderson had a successful career behind him as a singing and dancing comic when he was hired by the Jack Benny radio show to impersonate a railway porter. The audience reaction was so strong that Jack and writers created an ongoing role as Rochester Van Jones for the raspy-voiced comic. After Jack, Rochester was likely the most popular member of the cast and he stayed with the show from its radio days through its television evenings.
As popular as his Rochester role was and as closely identified as he was with it, Eddie Anderson managed to sustain a parallel career with films such as Green Pastures, You Can't Take It with You, Cabin in the Sky and Topper Returns.
For more information about Eddie Anderson send for Volume II, Issue #3 of Vaudeville Times or Bound Volume II
AVNER THE ECCENTRIC
1948-
One of the premier exponents of New Vaudeville, Avner Eisenberg is most like the European clowns of the small circuses, a performer who has mastered juggling, rope walking, balancing, stage magic, puppetry and pantomime in the service of comedy.
After studying with Jacques LeCoq in Paris and Carlo Clementi in California ("LeCoq taught me everything I know, and Carlo taught me the rest."), Avner taught with Clementi, performed in Renaissance Faires, performed Shakespeare at Lincoln Center, had a major role in Hollywood's Jewel of the Nile (1985), toured around the world, appeared on Broadway, and continues to teach and perform. Summers, he can be found sailing off the coast of Maine or teaching in Celebration Barn.
For more information about Avner the Eccentric send for Volume VIII, Issue #3 of Vaudeville Times or Bound Volume VIII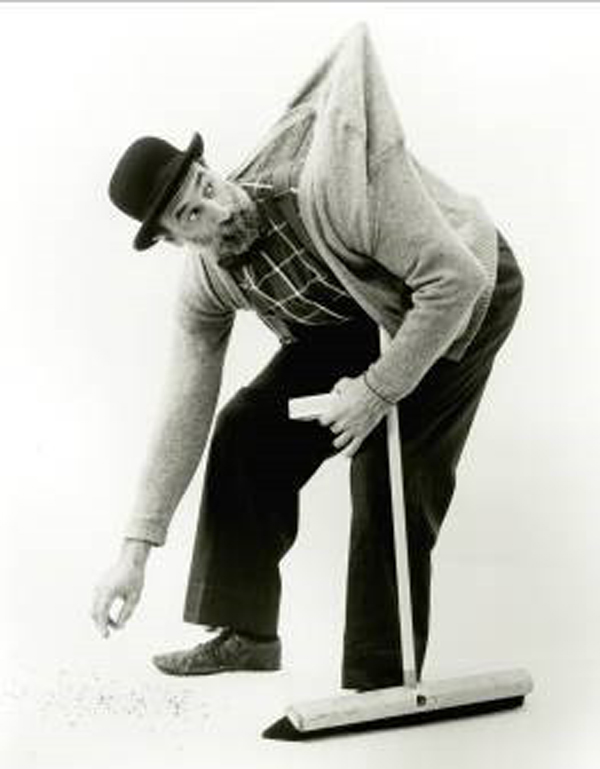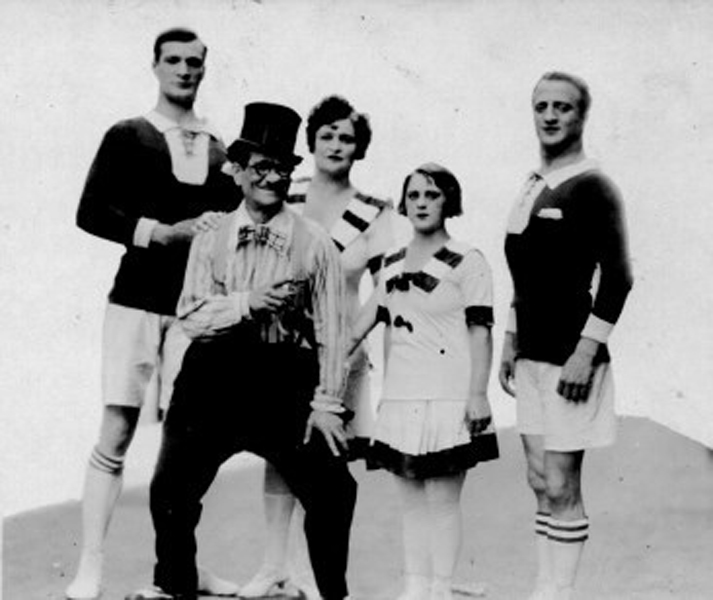 THE BALASIS FAMILY
The Balasis' acts, during its half-century of activity, took several names and various configurations of family members representing four generations. They were classic European variety acrobats, working both variety theatre and circuses starting in 1904 with Victor, his wife Paula and their two sons Alfred and Victor, Jr., who became renowned for their flying head-to-head acrobatic balancing act—the only one of its kind in the world.
The Balasis performed all over Europe, making frequent tours, including the Keith- Orpheum circuit in 1923 in the USA, where father Victor and mother Paula retired in 1925. Grown, Alfred and Victor, Jr. continued the family act with Alfred's wife, Maria, although the father would occasionally join them as an acrobatic clown.
Maria, when she met Alfred, was a former member of the Imperial Vienna Ballet who had developed a dance act for variety theatres. As vaudeville declined in the USA, the Balasis brothers decided to refocus the act around Maria's dancing and they played instruments in the act and still performed their signature acrobatic routines.
With the end of vaudeville, the surviving Balasis turned to civilian life, real estate and retirement.
For more information about The Balasis Family send for Volume II, Issue #4 of Vaudeville Times or Bound Volume II
THE BARRYMORES
Maurice Barrymore, the father of Lionel, Ethel and John, was the first notable actor of the American legitimate stage to appear in vaudeville; and vaudeville provided the last stage on which he was to play.
Lionel and John, both preferring the fine arts to the performing arts, were reluctant to take the stage, and, when they did, they were not averse to appearing in vaudeville if that meant earning their daily bread early in their careers.
Ethel, however, who had accepted her destiny as an actor in one of the longest theatrical dynasties in Western drama, was reluctant to play vaudeville. Only after Sarah Bernhardt had played American vaudeville, did Ethel Barrymore succumb. Thereafter, for a fair number of seasons, and even after she was deemed the First Lady of the American Theatre, Ethel would drag out her reliable one-act play, The Twelve Pound Note, and play vaudeville at $3000 a week whenever her bank account needed a quick infusion.
For more information about The Barrymores send for Volume III, Issue #2 of Vaudeville Times or Bound Volume III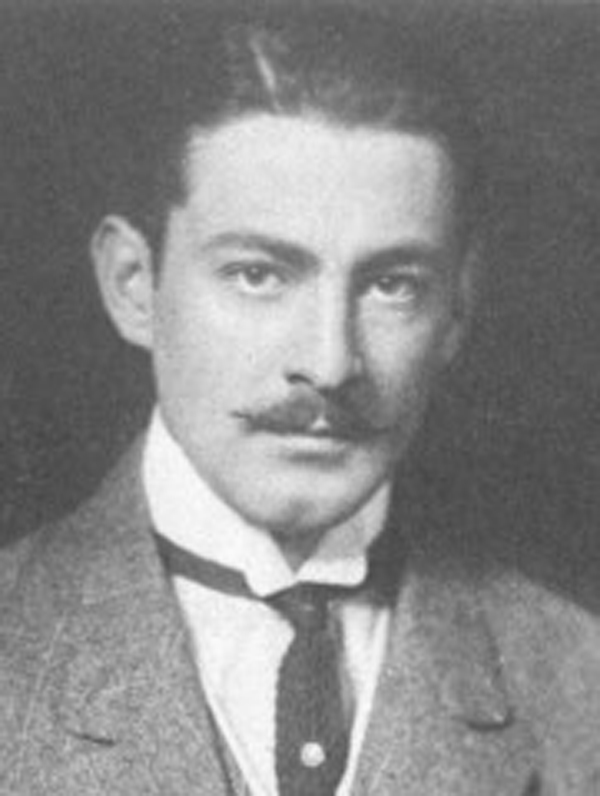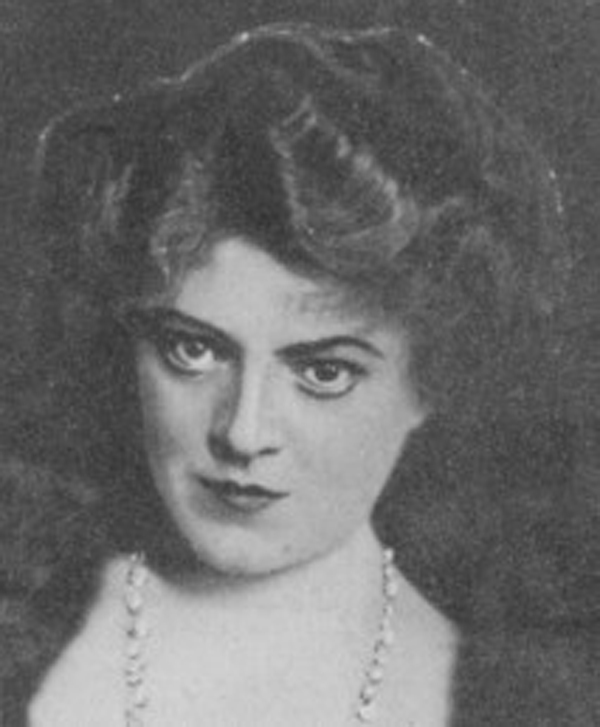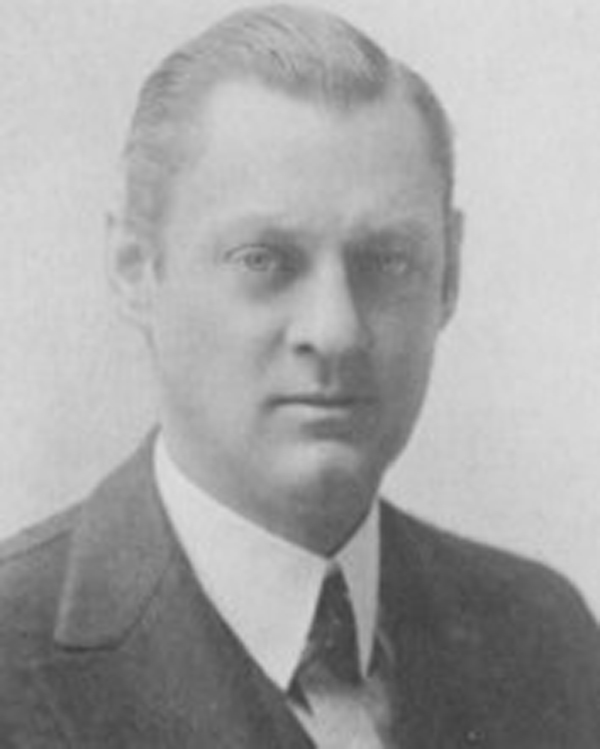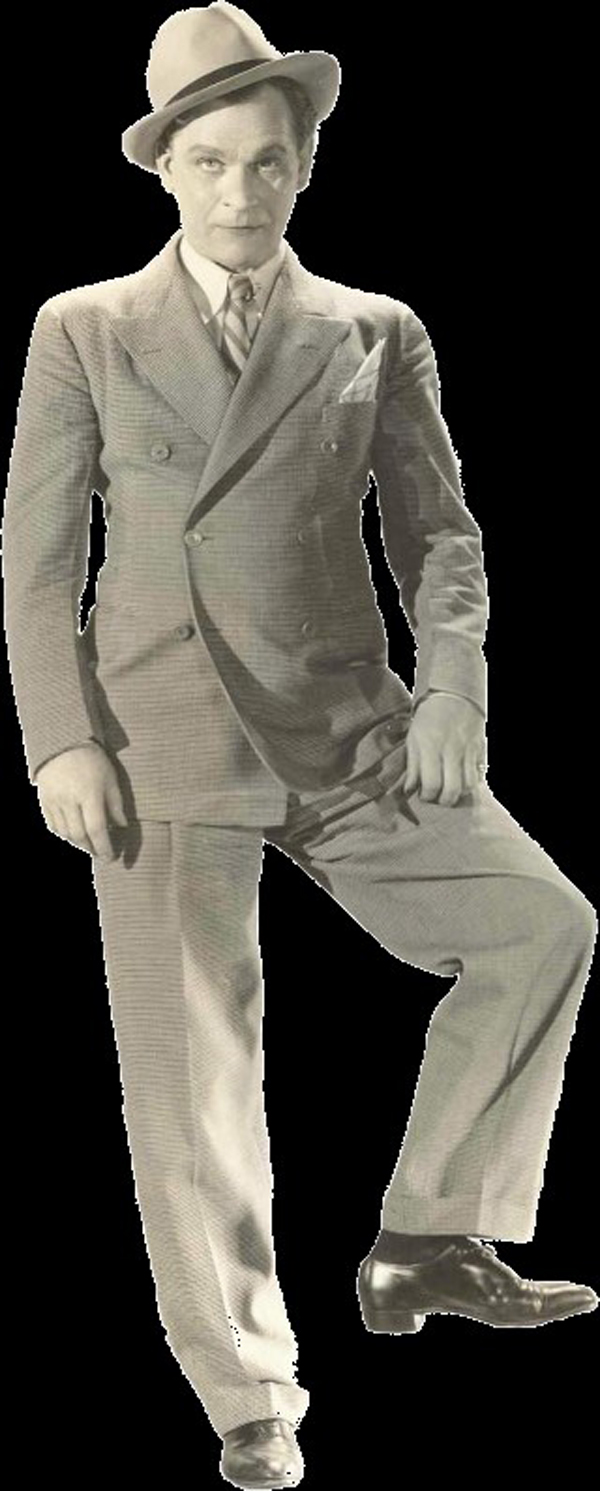 JAMES BARTON
1890–1961
Joe Laurie, Jr. wrote in Vaudeville: From the Honky-Tonks to the Palace, "Me and Aggie figure that the top all-around artist of today is Jim Barton, who was a burley comic, a skater, a storyteller, a dancer, a singer, a dramatic actor, and a pic, radio and TV star. He can also play an instrument and baseball! There were many single men who could do more things, but Jim was tops in all the things he did."
In Jazz Dance, Marshall Stearns wrote "In his day Barton was preferred by critics to Jolson, Cantor, Bojangles [Bill Robinson], Astaire, Bolger [and]— as Variety reports—'whoever anybody was inclined to mention as a master.' "Jim Barton was an exceptional singer, one of the great innovative tap dancers, a top comedian and the actor who created the role of Hickey in Eugene O'Neill's The Iceman Cometh. Yet, while lesser talents from the same era are remembered, James Barton has been forgotten.
For more information about James Barton send for Volume VII, Issue 1 of Vaudeville Times or Bound Volume VII
BILLY BARTY
Although he spent his early years in two-reel comedies and in vaudeville, Billy Barty was primarily a character actor. His range was wide, able to play drama, comedy and fantasy, limited only by his height of 3' 9'' and some casting directors' perception of him. He began in show business when he was three and worked for nearly his entire lifetime, appearing in a long line of films from Busby Berkeley musicals to its antithesis, The Day of the Locust.
His teenage years were spent in vaudeville touring in musical act (he played drums) with his two sisters. During the years of early television, he was a frequent guest on Spike Jones programs. Often he was booked for small stature and his sense of comedy.
However, show business was never the sole territory of his life. He majored in journalism while in college and played football and basketball. Had not show business promised a practical way of earning a very good income, Billy Barty said he might have become a sports announcer.
He was a family man who enjoyed a 35-year union with his wife, Shirley. They have two children: a six-foot son who is a filmmaker and a small person from Russia whom they adopted when she was an infant. Mr. Barty founded several organizations to educate both small- and average-sized people about small people. The Little People of America, founded in 1957, provides vocational guidance, health information and social services. The Billy Barty Foundation raises money for scholarships and other benefits.
For more information about Billy Barty send for Volume III, Issue #4 of Vaudeville Times or Bound Volume III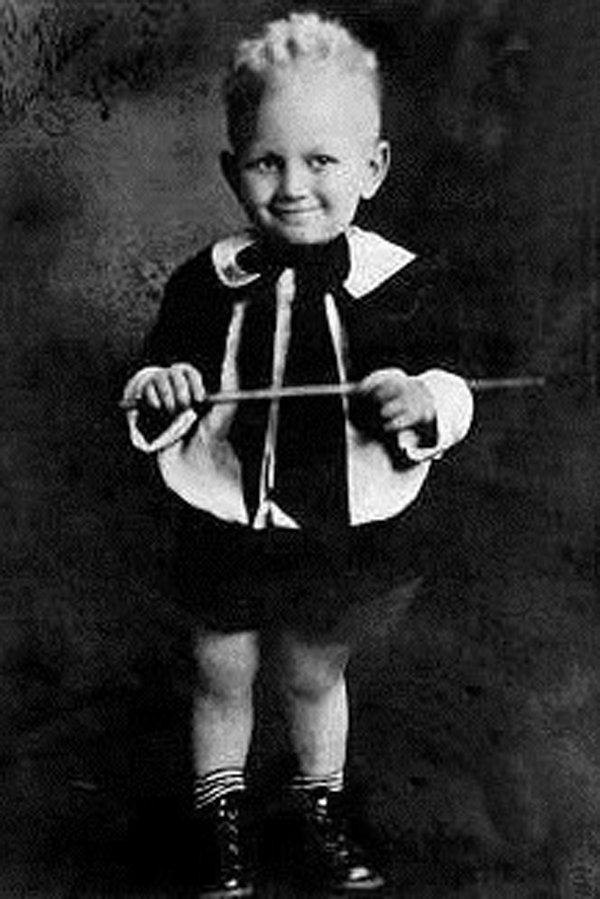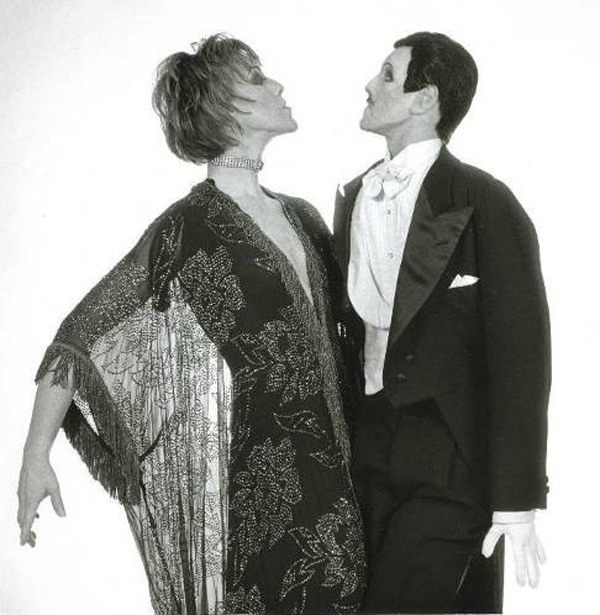 BETSY BAYTOS
Recently, Roy Disney, Walt's nephew and guardian of the Disney Company's mission, said: "How do you explain Betsy Baytos without visuals?" It's a good question. From what one has heard about her career, a person might expect one of Disney's more frenetic animated figures.
Several years ago, when Betsy and I were both in Manhattan, we arranged to meet late one night at Chez Josephine. As we had only corresponded up to that point, I asked her how I would recognize her. "Oh, you'll know me all right. I'm tall: five foot ten." Although the nightspot was on the fringes of Broadway's theatre district, it is well known, and I suspected that more than a few tall showgirls might wander in among the after-theatre crowd.
Height isn't the first thing one notices about Betsy. Although she looks as though she might have been a showgirl, it's her vivacity that compels one's interest. Like a good performer, she connects immediately, and her enthusiasm and humor quicken a conversation that leapfrogs back and forth. An interviewer's questions require follow- up explanations, and Betsy sometimes counters with her own questions. The result is like a paint-by-the-numbers storyboard, and an interviewer may learn less about Betsy than the talented folks she has met and admired.
For more information about Betsy Baytos send for Volume X, Issue #4 of Vaudeville Times or Bound Volume X
MARTIN BECK
The only serious rival B.F. Keith and E.F. Albee ever had was Martin Beck who developed the Western Vaudeville Managers Association and the Orpheum circuit. Beck came to the USA as a member of a performing troupe and stayed on to learn the management business. Starting in concert saloons, he worked his way up from waiter to bartender, to bookkeeper to manager.
He was the guiding force that built San Francisco's Orpheum Theatre into a vaudeville circuit that spread from the Pacific to Chicago. Beck moved eastward with the circuit, eventually challenging the titans of the Keith-Albee vaudeville empire on their own turf by building the Palace Theatre in Manhattan. Keith and Albee defeated Beck, eventually, but their victory cost them dearly.
Beck turned to the legitimate theatre and with his own money built a playhouse named after himself. Keith and Albee guarded their empire so closely that they were unprepared for the death of vaudeville and the rise of moving pictures with sound.
For more information about Martin Beck send for Volume III, Issue #2 of Vaudeville Times or Bound Volume III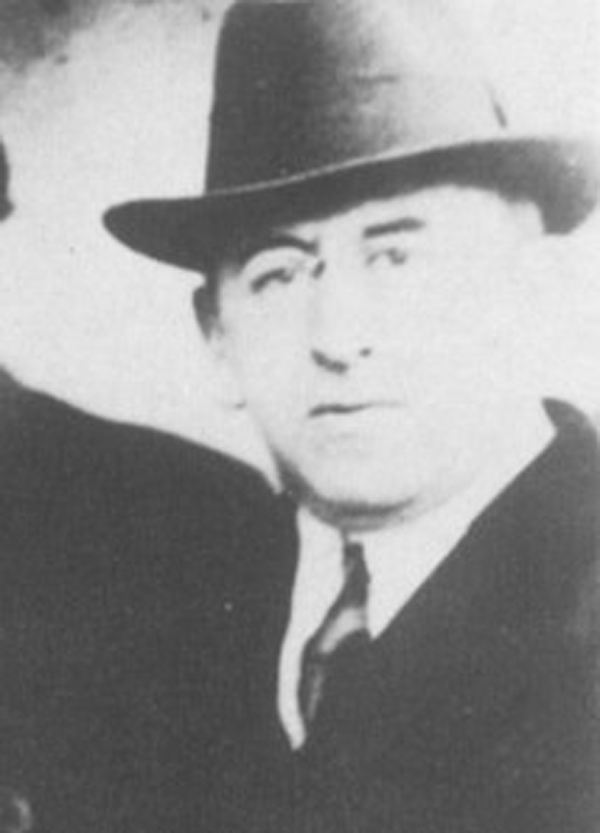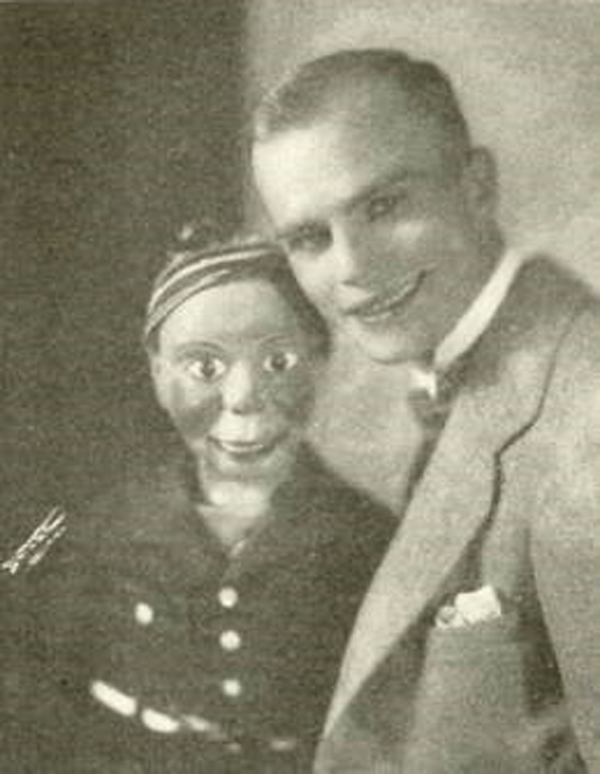 EDGAR BERGEN & CHARLIE MCCARTHY
1903–1975
Network radio was a natural medium for comedians, singers and actors, but what was Edgar Bergen, a ventriloquist, doing with his own national program for 20 years from 1936 through 1956. Making people laugh through his alter ego, Charlie McCarthy. The strength of a "vent's" act is supposed to be the ability to give voice to a wooden figure without an audience detecting the human moving his lips.
Edgar and Charlie became a national craze because technique was second to comedy. Edgar was a smart comedy writer and he created contrasting stage personalities for himself (calm, slightly prissy and pedantic) and Charlie (bright, witty and sexually precocious). Together they represented one of network radio's most popular comedy teams. Bergen's double act also proved successful in movies, and he later worked only when he wished. Occasionally he branched out into solo dramatic roles. He announced his retirement while playing Las Vegas and died shortly thereafter.
For more information about Edgar Bergen & Charlie McCarthy send for Volume VIII, Issue #1 of Vaudeville Times or Bound Volume VIII
MILTON BERLE
Milton Berle began as a child performer in silent films and grew up in vaudeville. He has conquered every show biz medium, starring on Broadway, network radio, dozens of films, and the best nightclubs, and was even successful as a dramatic actor. His most signal success was as Mr. Television, the entertainer who made the eight inch screen the number one stage in America. Berle's fast and furious stand-up style has influenced four generations of comics, and he is probably at his best among fellow comics at the Friars Club where he takes on all comers, no japes barred.
For more information about Milton Berle, send for Volume II, Issue #2 of Vaudeville Times or Bound Volume II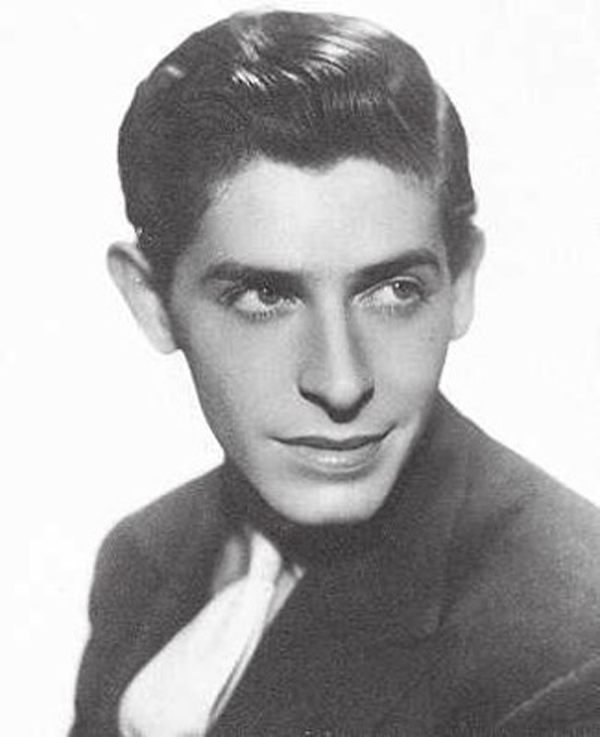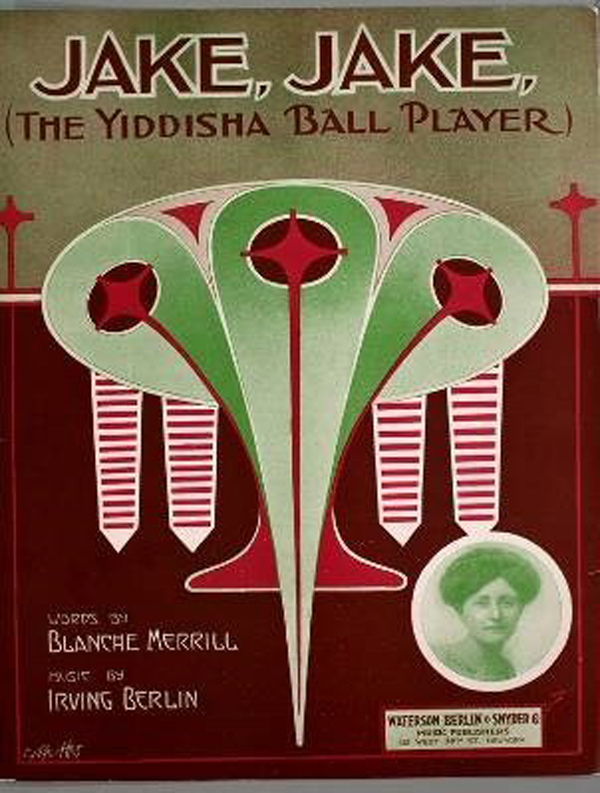 IRVING BERLIN
Anyone who discusses American history, popular music, and specifically vaudeville must mention Irving Berlin, not only as a great songwriter but a significant contributor to American society and popular culture. During a career that spanned more than 80 years, Irving Berlin, best known for post-vaudeville songs such as "God Bless
America," "White Christmas," and "There's No Business Like Show Business," developed a unique ability to communicate the sentiments values, morals and customs of society over many periods.
In a response to a query by Alexander Woollcott, who asked composer Jerome Kern to assess Irving Berlin's place in American music, Kern replied "Irving Berlin has no place in American music. He is American music." Kern further wrote that Berlin "honestly absorbs the vibrations emanating from the people, manners and life of his time, and in turn, gives these impressions back to the world–simplified–clarified– glorified."
It was through hard work, tenacity, and a natural talent for songwriting that an immigrant of Russian and Jewish descent, with no formal musical training, rose to such prominence as a writer of American popular song. Irving Berlin wrote more than 1500 songs, more than one third of those as vaudeville was still going strong. Vaudeville was, in fact, Berlin's musical training ground.
For more information about Irving Berlin, send for Volume X, Issue #3 of Vaudeville Times or Bound Volume X
SARAH BERNHARDT
The Divine Sarah is not a likely name to find on the rolls of vaudeville performers, but she made several tours with great success. Sarah never looked down on vaudeville, never pandered to its patrons, and the audiences she faced across the USA responded enthusiastically to her despite the fact she played in French, a language few could understand.
Her success in vaudeville earned her very high fees, paid daily in gold coin. Her extravagance ensured that she was always in need. She adapted and abridged classics of French and English theatre into playlets for her vaudeville tours, including Sardou's Théodora, Hugo's Lucrezia Borgia, Racine's Phèdre, and the final act of La Dame aux Camélias.
Bernhardt's last tour of the USA was in the style of the grand old trouper. She was 73, close to death and had lost her leg to amputation. She roused both audiences and the other vaudevillians on the bill with her portrayal of the death scene from Jeanne d'Arc.
For more information about Sarah Bernhardt, send for Volume III, Issue #2 of Vaudeville Times or Bound Volume III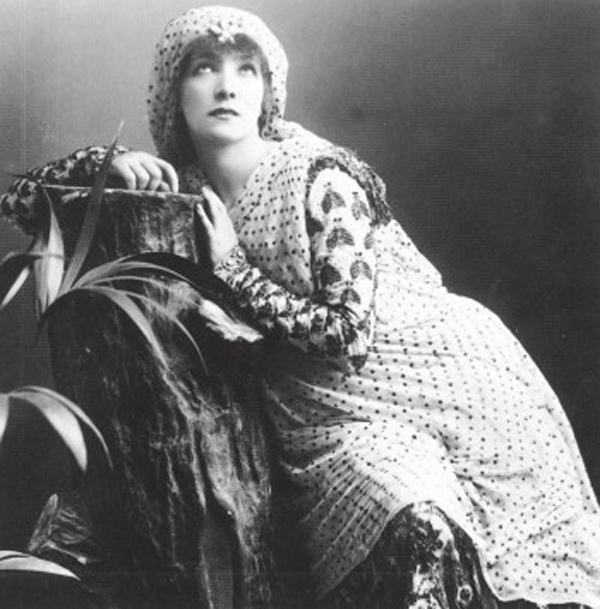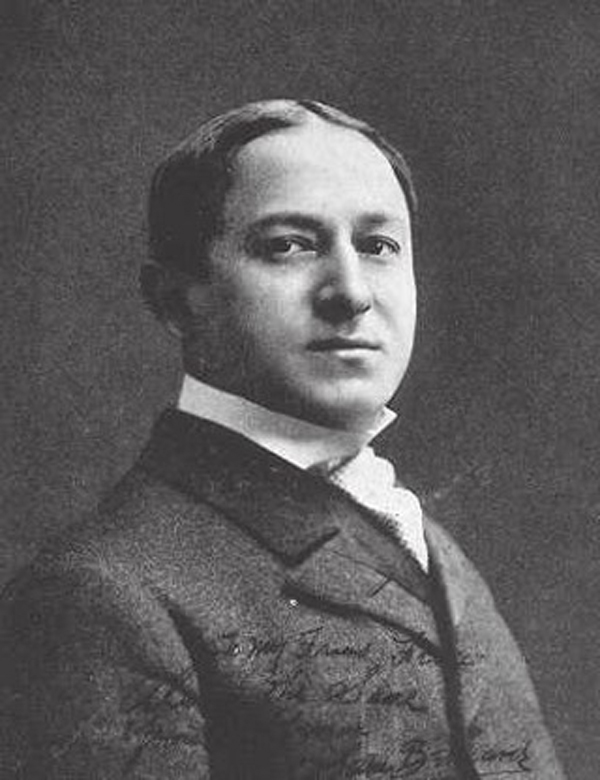 SAM BERNARD
Sam Bernard should be famous for one thing if nothing else. Most performers Anglicize their names, usually to make them more easily pronounceable and obscure their ethnic origins, but Sam Bernard changed his from Barnett to Bernard because it seemed more ethnic, specifically German! Like other performers of the era, he switched back and forth between vaudeville and comic opera and burlesks, and played England as well as the USA. A friend of Joe and Lew, he was among the first star names to star with Weber & Fields.
For more information about Sam Bernard, send for Volume I, Issue #3 of Vaudeville Times or Bound Volume I
JOE BESSER
1907–1988
Joe Besser was a number two banana, a stooge. Like the best of stooges, he made an indelible impression, sometimes remembered after one had forgotten the headliner he had supported. Joe is best recalled as the plump, sissified brat dressed in a Little Lord Fauntleroy outfit, hissing "O-o-o-h, I'll harm you!" and taking ineffectual swats at those who annoyed him. He worked with Olsen & Johnson in Sons o' Fun on Broadway, with Abbott & Costello on their half-hour television series and he replaced Shemp Howard, upon the latter's death, in The Three Stooges.
For more information about Joe Besser, send for Volume V, Issue #3 of Vaudeville Times or Bound Volume V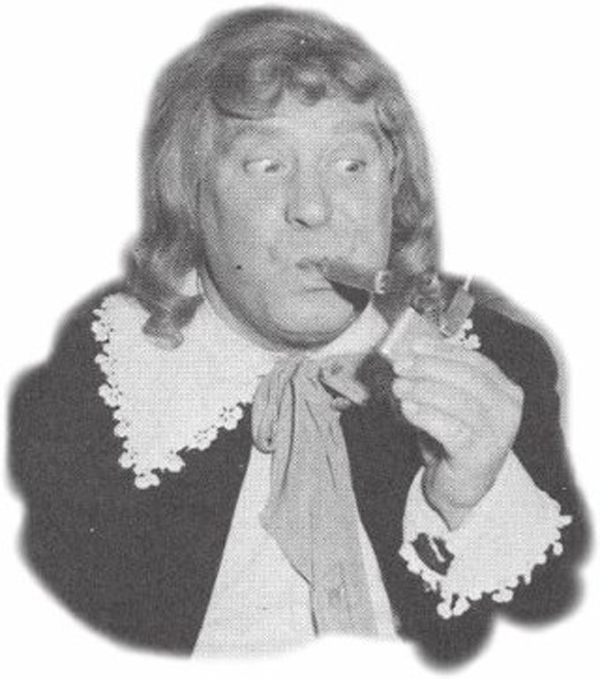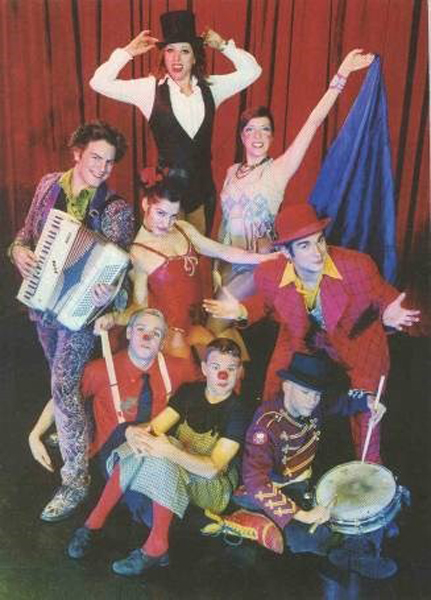 BINDLESTIFF FAMILY CIRKUS
The Bindlestiff Family Cirkus shows have developed a cult following in New York City and across the USA since 1996 when the young troupe was founded by Keith Nelson and Stephanie Monseu. A mixture of variety and circus acts, a Bindlestiff bill presents physical comedians, sword swallowers, whip marksmanship, song and dance, trapeze, acrobatics, juggling and a band. They offer both a family and kids show and late night on-the-edge shows which add a burlesque and midway sensibility.
Each year Bindlestiff spends a winter residence in Times Square (the Palace of Varieties in Times Square on 42nd Street since 2002), Lower Manhattan and Brooklyn. In the Spring they tour East of the Mississippi and West during the Fall, playing old vaudeville theatres, performance arts paces, alternative cabarets and rock clubs. Check www.bindlestiff.org for their schedule.
For more information about Bindlestiff Family Cirkus, send for Volume VI, Issue #3 of Vaudeville Times or Bound Volume VI
BLOOLIPS
From the mid-1970s until the late 1990s, Bloolips was an Obie-winning, avant garde comedy ensemble that emerged from gay street theatre in London to create musical revues produced on three continents (Europe, North America and Australia).
Their work combined thrift-shop drag (costuming made from rag mop wigs to ironing board panniers), tap dancing, song and sketch comedy. Ever witty, their material veered from low to high comedy. The titles offer a few clues: Island of Lost Shoes, Sticky Buns, Lust in Space. The troupe pretty much followed their individual orbits after the early 1990s.
Bette Bourne returned to the London stage successfully and toured quite constantly. Bourne and Precious Pearl offered a Bloolips Retrospectical that toured several seasons in the late 1990s, and Bourne and Lavinia Coop reunited in 2006 for Read My Hips.
For more information about BLOOLIPS, send for Volume VIII, Issue #3 of Vaudeville Times or Bound Volume VIII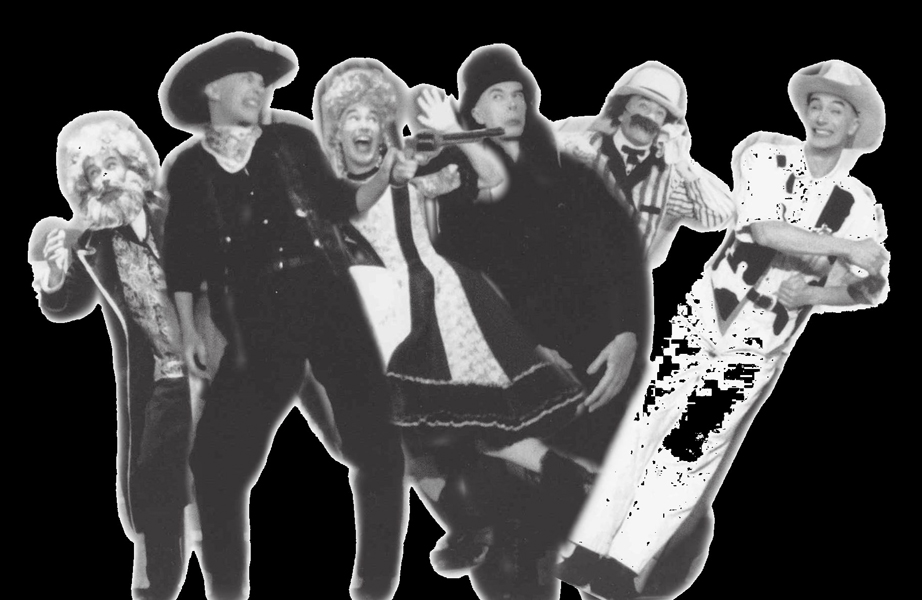 ARTURO BRACHETTI
The most famous quick-change illusionist since Leopoldo Fregoli nearly a century ago, the Italian-born Arturo has been touring Europe, North America and Japan since he was a teenage in the 1980s. He is familiar to American audiences through his appearances in Montreal at three annual Just for Laughs Comedy Festivals and his spectacular one-man show, Arturo Brachetti, Man of a Thousand Faces. In this show, which in 2002-2003 toured a half dozen major cities in the USA, Arturo changes into 100 different roles and costumes in 100 minutes. While in the USA he guest- starred on the Drew Carey Show and hosted Disney's Night of Magic.
In Europe, Brachetti has acted in serious drama, directed for the stage and concert hall, performed for the British Royal Family and starred in various revues and one-man shows. Arturo Brachetti, Man of a Thousand Faces played two years in Paris alone and won him the Moliere Award in 2000, only the second non-Frenchman to be so honored. Check www.brachetti.com for his schedule.
For more information about Arturo Brachetti, send for Volume VI, Issue #3 of Vaudeville Times or Bound Volume VI
DAVID BRAHAM
The Brahams hailed from London and there were many of them. Within two generations there were two Brahams playing in the Boston Symphony Orchestra, one conducting the twelve-piece orchestra at the Athenaeum (later known as the Old Howard), another Braham conducting the pit orchestras at, successively, the Madison Square, Wallack's and Brooklyn Park theatres—this last Braham, Harry, was Lillian Russell's first husband.
David Braham became Ned Harrigan's long-time musical partner, composing the music, season after season, for Harrigan's lyrics. Their songs and the comic shenanigans of the Mulligan Guards were the highlights of the Harrigan & Hart entertainments.
In addition to composing, David Braham also led the pit orchestra for the Theatre Comique, the home of the Harrigan & Hart company.
For more information about David Braham, send for Volume V, Issue #4 of Vaudeville Times or Bound Volume V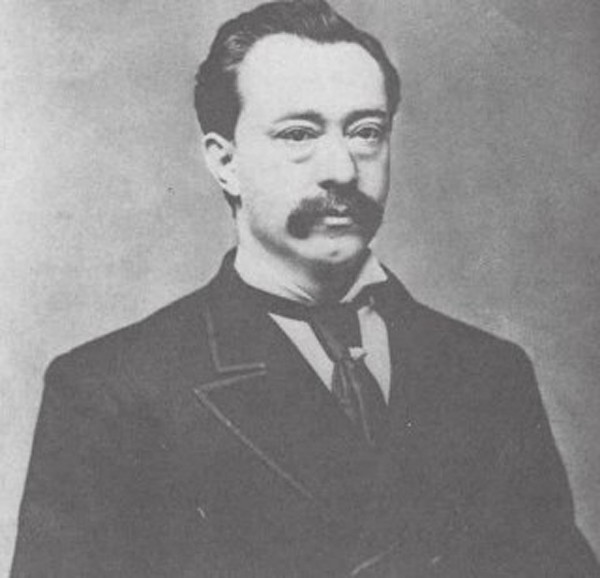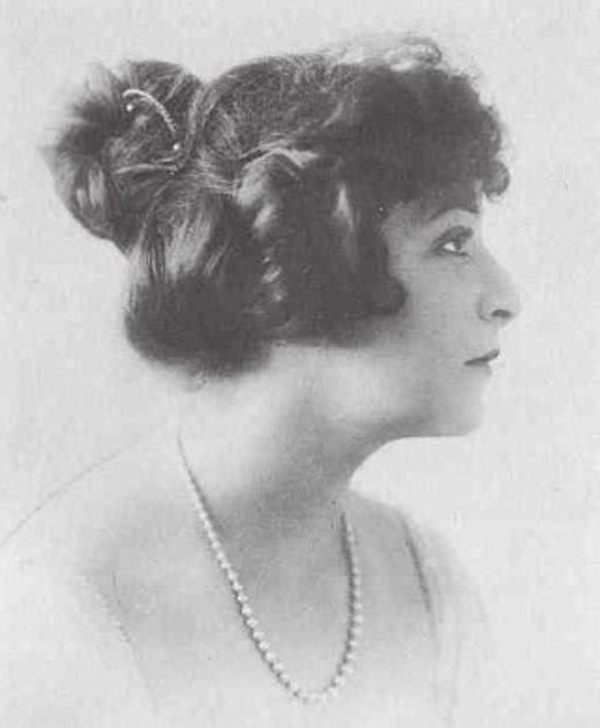 FANNY BRICE
Fanny Brice is the most famous star that people have never seen. Barbra Streisand portrayed Fanny in two major motion pictures, but, as happens in most of Hollywood bio-pics, Fanny Brice the performer is nowhere to be found in Funny Girl or Funny Lady.
True Fanny was one of the six or seven funniest women of stage or screen, but what made her so special was that people loved her dearly. Brice was wise, wicked, irreverent, sly, clownish, sexy, awkward and graceful in turn, and, like the best of vaudevillians, she made a few thousand people in a theatre feel as though they had been invited to her party.
Clowning was her greatest talent—she burlesqued ballerinas, concert singers, silent screen vamps and revivalists—but she could sing well, too—anything from ragtime to patter songs to torchy ballads. She never made the hit she should have in films, but Be Yourself, Everybody Sing and My Man are available on videotape and offer Fanny in some of her great routines.
After 20 years on the stage—burlesque, vaudeville, revues—Fanny made a few films and, in the latter half of the 1930s began a career on radio. No one could see the glint in her eyes, her rubbery mouth, the angular contortions of her body, but they fell in love with a most mischievous brat—Baby Snooks, a role that she continued to play until her untimely death.
For more information about Fanny Brice, send for Volume IV, Issue #2 of Vaudeville Times or Bound Volume IV
WILLIE BRYANT
Willie Bryant was highly regarded as an all-around performer although he and Leonard Reed became headliners as a dance act. Like many performers, Bryant had a number of acts and partners. In the Whitman shows long, tall Willie was paired with dancer Princess Pee Wee, barely over three feet tall. He, too, became a bandleader and an emcee at the Apollo Theatre in later years, and when he and Leonard Reed appeared on the same bill they teamed up for comedy.
For more information about Willie Bryant, send for Volume II, Issue #3 of Vaudeville Times or Bound Volume II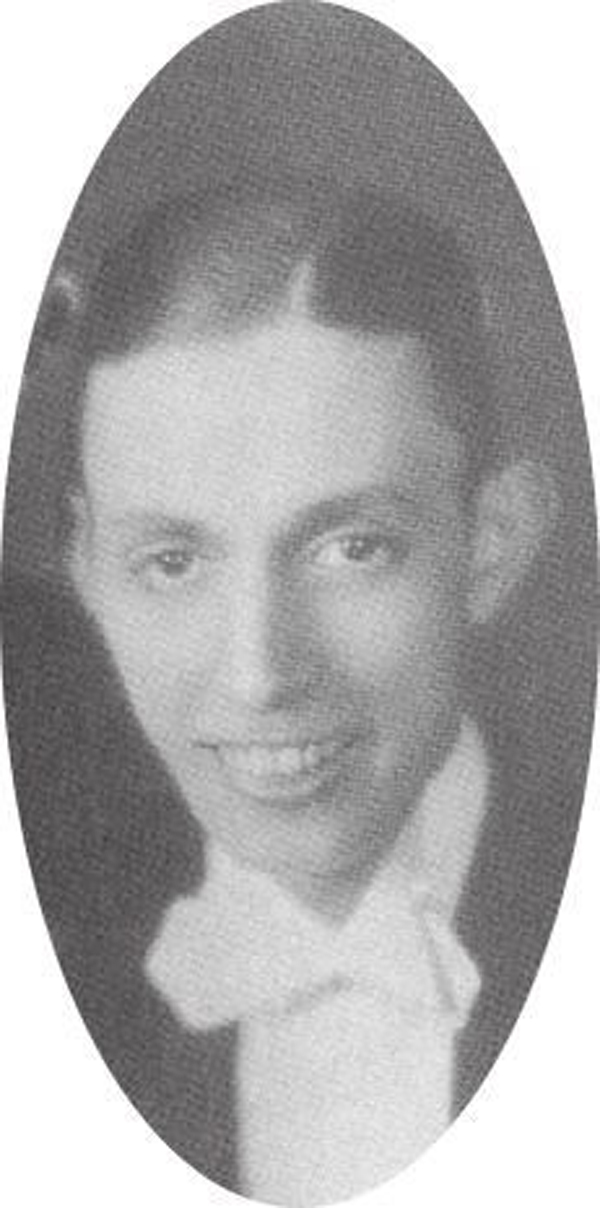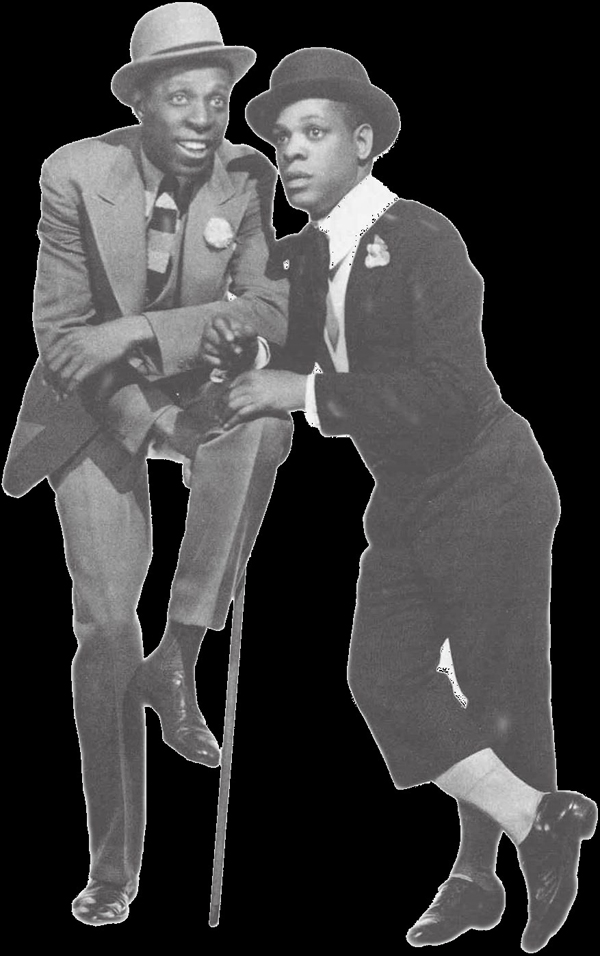 BUCK & BUBBLES
John Sublett "Bubbles" 1902–1986
Ford "Buck" Washington 1903–1955
Both Buck, the short fireplug of a jazz piano player, and Bubbles, the tall, sly tap dancing marvel, deserve equal credit for the act that made them among the top headliners, perhaps the top black act, in white vaudeville. But after their glory days of the 1920s and 1930s, it was Bubbles who became the dominant member of the duo. Perhaps it was because George Gershwin created the role of Sportin' Life in Porgy & Bess expressly for John Bubbles.
The two partners went separate ways around 1950. Buck, who had recorded and played with big-name jazz musicians since the 1930s, returned to jazz as a pianist and trumpeter. John Bubbles fashioned a solo career on Bob Hope's USO tours and TV variety shows. Bubbles is generally regarded as one of a half-dozen best and most significant tap dancers.
For more information about Buck & Bubbles, send for Volume VI, Issue #2 of Vaudeville Times or Bound Volume VI
BRENDA BUFALINO
Brenda Bufalino was born in Swampscott, Massachusetts, a small coastal town north of Boston. Her father was Italian; her mother (maiden name Strickland), of Scottish and American Indian descent. Theirs was a musical family, especially on the mother's side; everybody played an instrument, and her mother and her aunt performed throughout New England as The Strickland Sisters, a singing and instrumental act.
At six, Brenda began her dance training, including tap, and soon started touring with her mother and aunt as one of the Strickland Sisters. At 15, Brenda, at the suggestion of her mother's agent, began taking rhythm tap lessons at Stanley Brown's famous show business school in Boston. Brown, a dancer who had a successful career in vaudeville, was able to induce old friends like Pete Nugent, Bill Robinson and young Jimmy Slyde to conduct master classes and workshops.
For more information about Brenda Bufalino, send for Volume X, Issue #4 of Vaudeville Times or Bound Volume X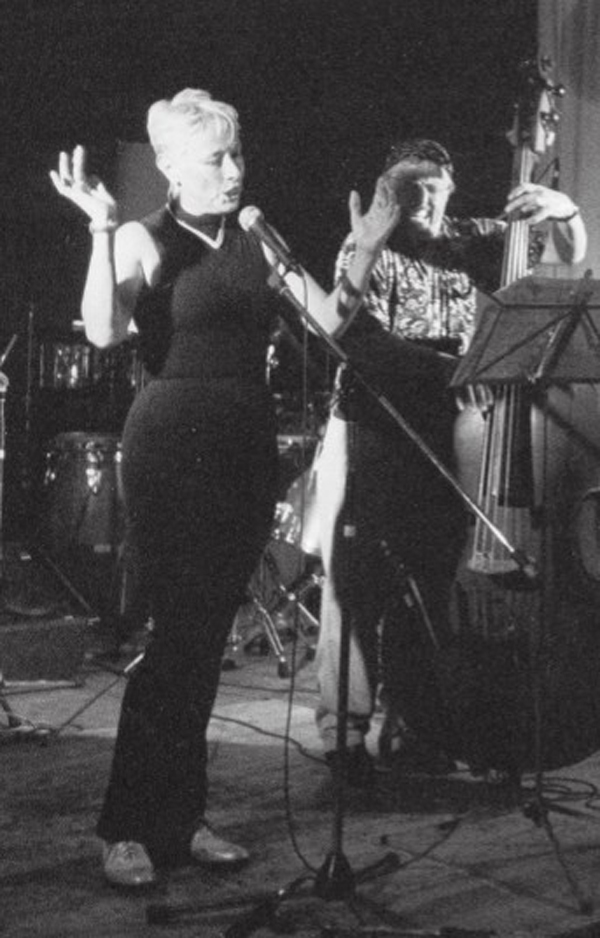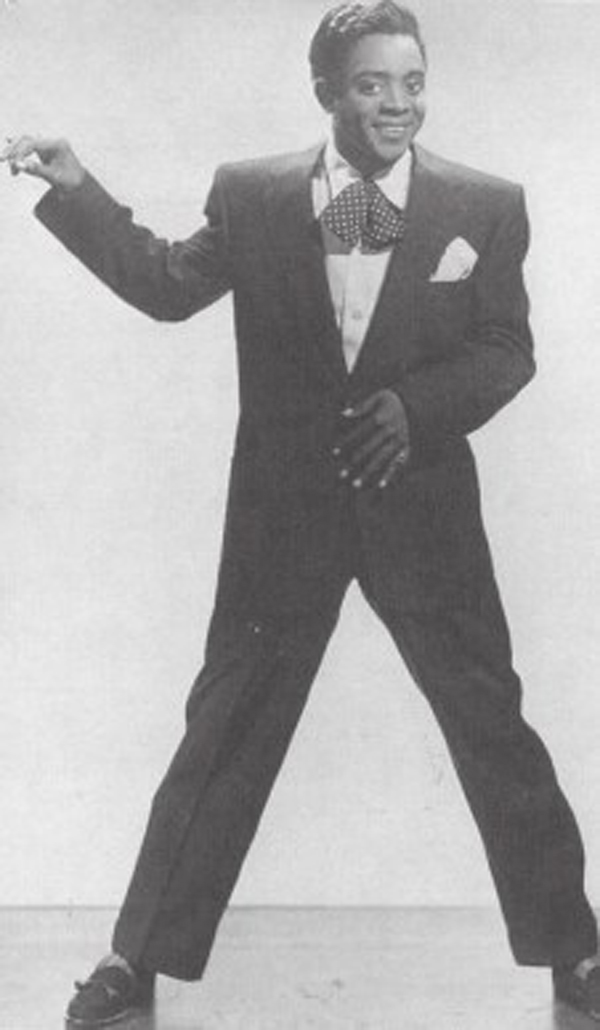 BUNNY BRIGGS
Born into a middle-class family, Bunny Briggs came into vaudeville as a child dancer just as vaudeville was waning. Show business in the 1930s for variety performers was a combination of vaudeville or presentation house dates, big band dances, nightclubs, and private parties.
Bunny Briggs developed his "soft sound" of tap dancing while working with Lucky Roberts' society band at swank house parties. He capped his career in 1988 as a star of the Broadway revue, Black and Blue.
For more information about Bunny Briggs, send for Volume II, Issue #3 of Vaudeville Times or Bound Volume II
WILLIE BRYANT
Willie Bryant was highly regarded as an all-around performer although he and Leonard Reed became headliners as a dance act. Like many performers, Bryant had a number of acts and partners. In the Whitman shows long, tall Willie was paired with dancer Princess Pee Wee, barely over three feet tall. He, too, became a bandleader and an emcee at the Apollo Theatre in later years, and when he and Leonard Reed appeared on the same bill they teamed up for comedy.
For more information about Willie Bryant, send for Volume II, Issue #3 of Vaudeville Times or Bound Volume II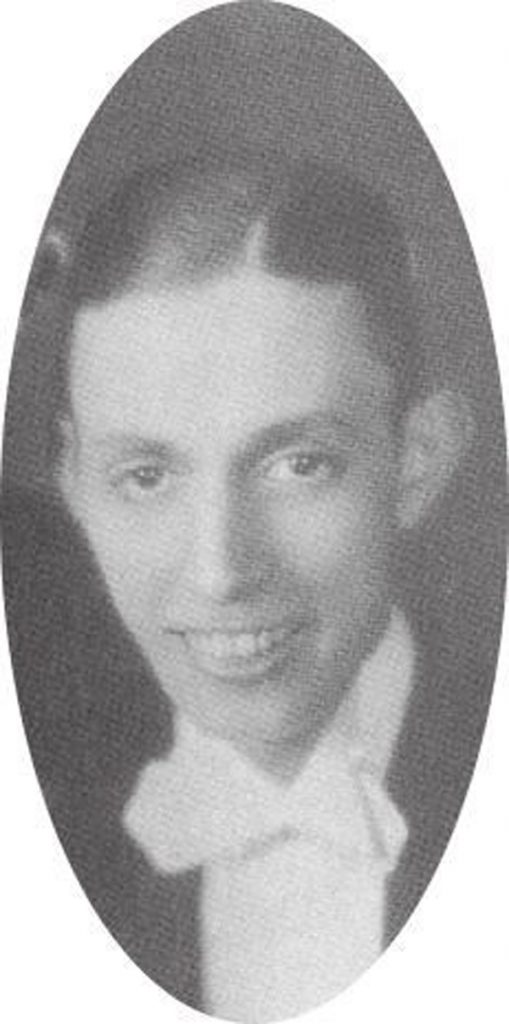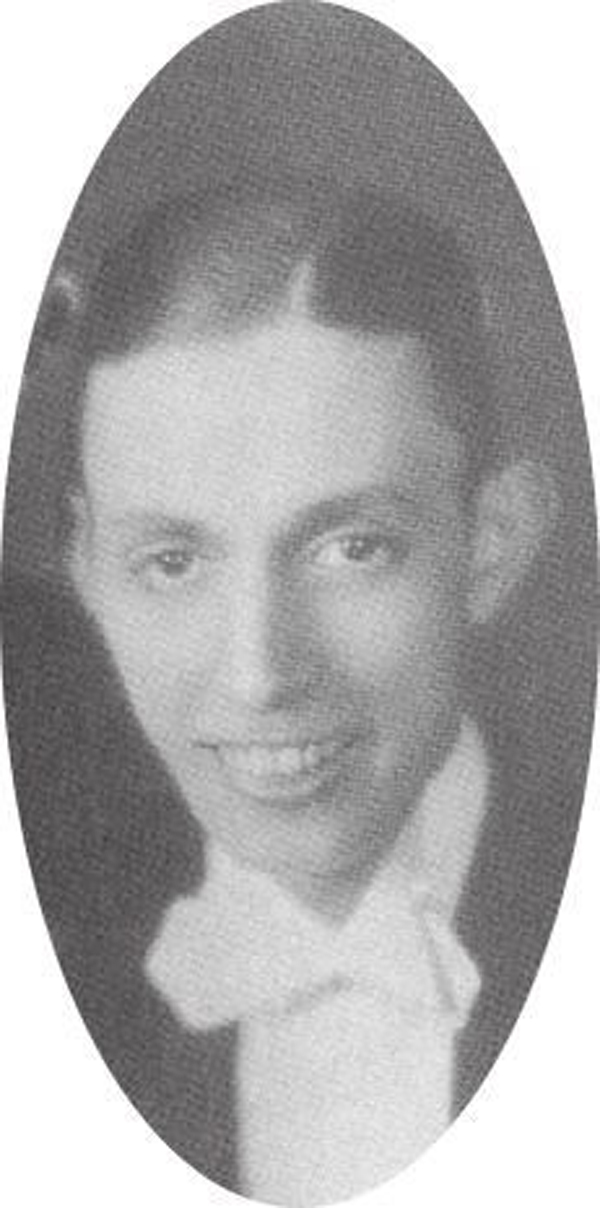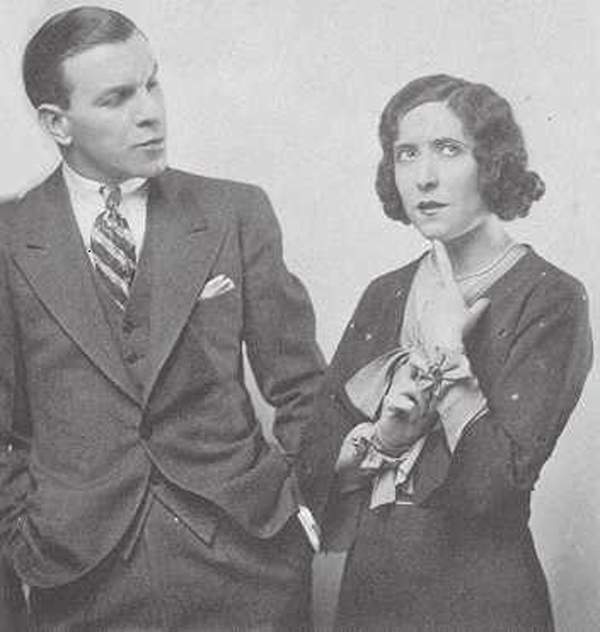 BURNS & ALLEN
Burns & Allen are still America's favorite husband and wife comedy team, but did you know Gracie Allen made several movies without George and that George was not only the straight man but a comedy writer and television producer as well? George tried a variety of acts in vaudeville before he scored in a duo with Gracie. They went on to star in radio, films and television.
For more information about Burns & Allen, send for Volume I, Issue #4 of Vaudeville Times or Bound Volume I
BUTTERBEANS & SUSIE
Jodie Edwards (Beans) 1893–1967
Susie Edwards 1894–1963
Butterbeans & Susie may not be household names but they earned a living all those years from their on-stage singing and battling in black vaudeville which was quite unlike their off-stage marital union of 50 years. Susie played the dominating, no-nonsense wife and 'Beans was the "monkey man" who couldn't live up to Sue's expectations in love-making. Their act was a standard for African American audiences and followed in the tradition of the earlier Stringbeans & Sweetie, but was much too frank and earthy for white audiences.
For more information about Butterbeans & Susie, send for Volume I, Issue #4 of Vaudeville Times or Bound Volume I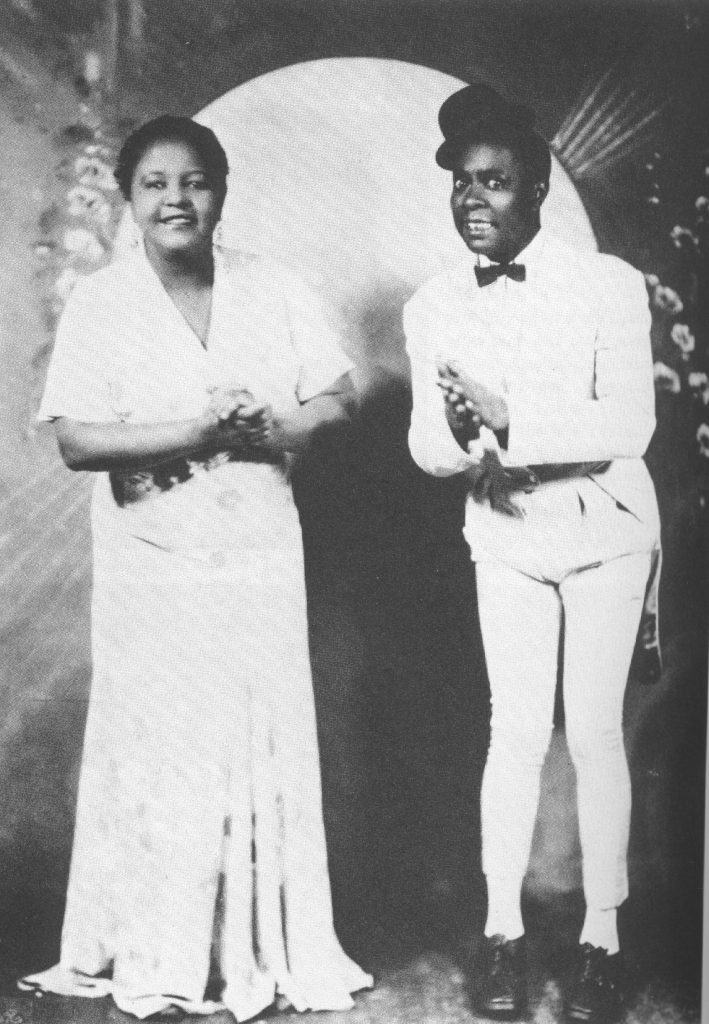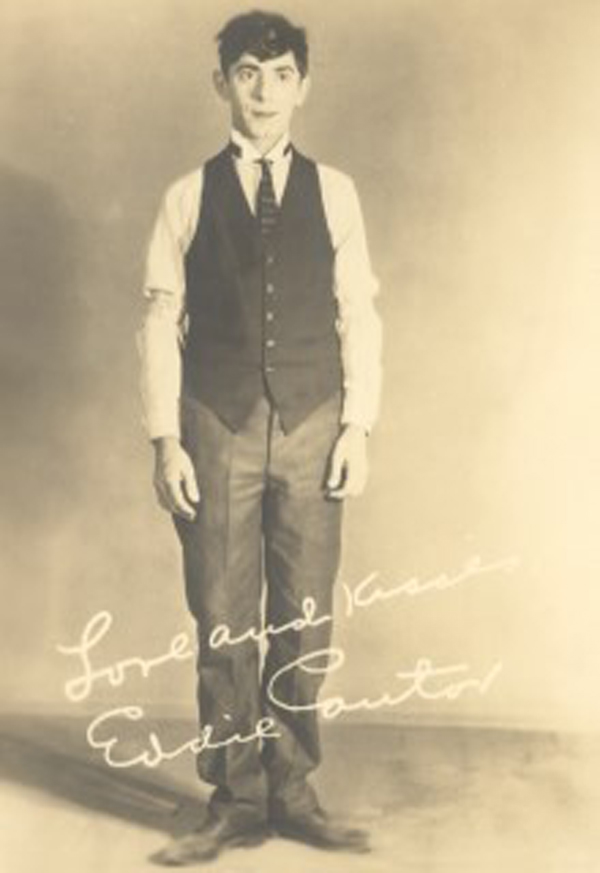 EDDIE CANTOR
1892–1964
Possibly the most successful entertainer of the first half of the Twentieth Century, Eddie Cantor was a huge success in everything he tried. Not even Jolson could claim that. Cantor starred in the Ziegfeld Follies, several long- running Broadway Shows such as Kid Boots, sold more records than most romantic singers, was the first big comedy star on radio, made a string of top notch comedy movies and had a successful television career before he fell ill.
Cantor was the Apostle of Pep, the founder of the March of Dimes, an early defender of German Jews and one of the first entertainers to warn of the Nazi menace. Yet, today, he doesn't receive the respect he should.
For more information about Eddie Cantor, send for Volume VII, Issue 4 of Vaudeville Times or Bound Volume VII
CHING LING FOO &
CHUNG LING SOO

Ching Ling Foo 1854–1922
Chung Ling Soo 1861–1918
Already famous in Chinese vaudeville when he and a troupe came to the USA in 1898 to perform at the Trans-Mississippi Exhibition in Omaha, Nebraska, Ching Ling Foo was an accomplished magician whose illusions he defied anyone to copy. An American magician, William Ellsworth Campbell Robinson, not only took up the challenge but changed his name to Chung Ling Soo and claimed Chinese ancestry, all to pursue Ching Ling Foo over two continents. The American was determined to prove himself the better illusionist. The Chinese magician was intent upon revealing Robinson to be a fraud.
For more information about Ching Ling Foo and Chung Ling Soo rivalry, send for Volume V, Issue #1 of Vaudeville Times or Bound Volume V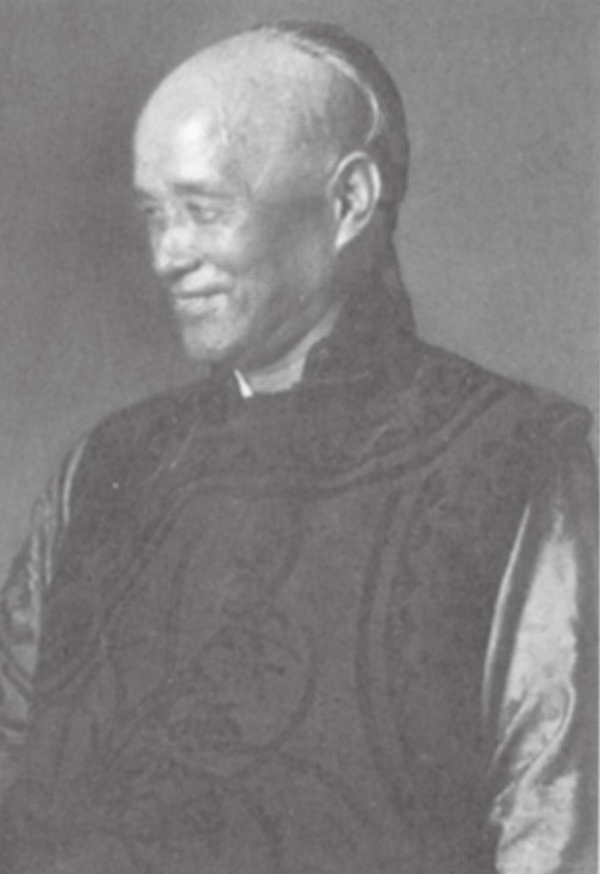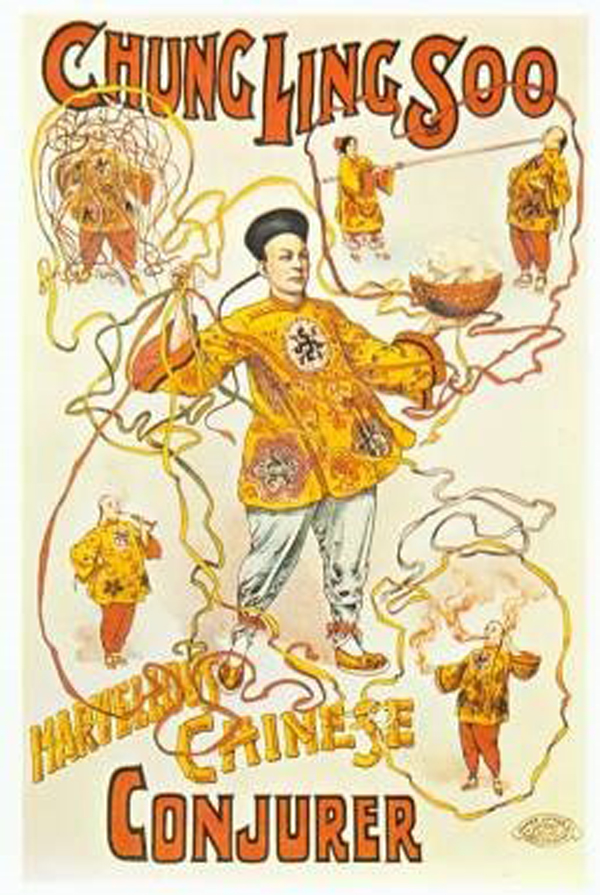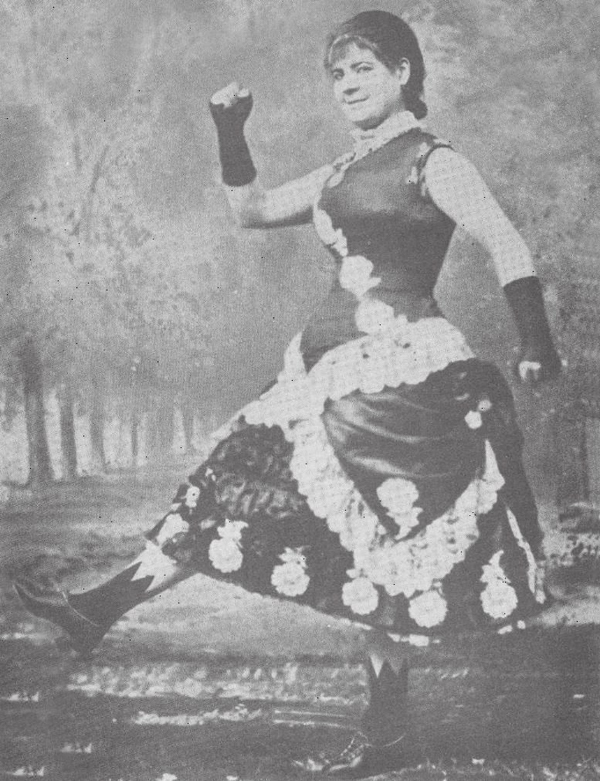 MAGGIE CLINE
1857–1934
"Now, ladies and gentlemen," the Bowery Brunhilde said as she looked to the balcony and pretended to hitch up her trousers in the manner of a brawler readying for a fight, "I will sing the dainty and pathetic little ballad that drove me into this business:"
"T'row him down McCloskey,' was to be the battle cry,
[a loud crash backstage made by stagehands punctuated the song]
'T'row him down McCloskey, you can lick him if you try.
And future generations with wonder and delight
Will read in history's pages of the great McCloskey fight."
The song "T'row him down McCloskey," written by J.W. Kelly, was forever associated with Maggie Cline, despite the popularity of her other numbers: "The Pitcher of Beer," "How McNulty Carved The Duck," "Nothing Too Good For The Irish" and "Choke Him, Casey, Choke Him." For over 30 years she was as popular a performer as anyone of her day, and matured from a red-headed colleen singing sentimental ballads into a tall, hefty, leather lunged master of comic songs. Although she tried musicals, vaudeville provided her most accommodating stages. Audiences paid to see and hear Maggie not some character in a musical.
For more information about Maggie Cline, send for Volume VI, Issue #4 of Vaudeville Times or Bound Volume VI
WILLIAM COLLIER
William Collier had a long career in vaudeville and theatre as a light comedian before he went to Hollywood as a character actor; his son became the movie star, Buster Collier. Along with Gerald DuMaurier, John Drew and William Gillette, Collier pioneered an understated, naturalistic manner of acting, one that would influence Noel Coward and his generation of players in England and the USA.
For more information about William Collier, send for Volume I, Issue #3 of Vaudeville Times or Bound Volume ​I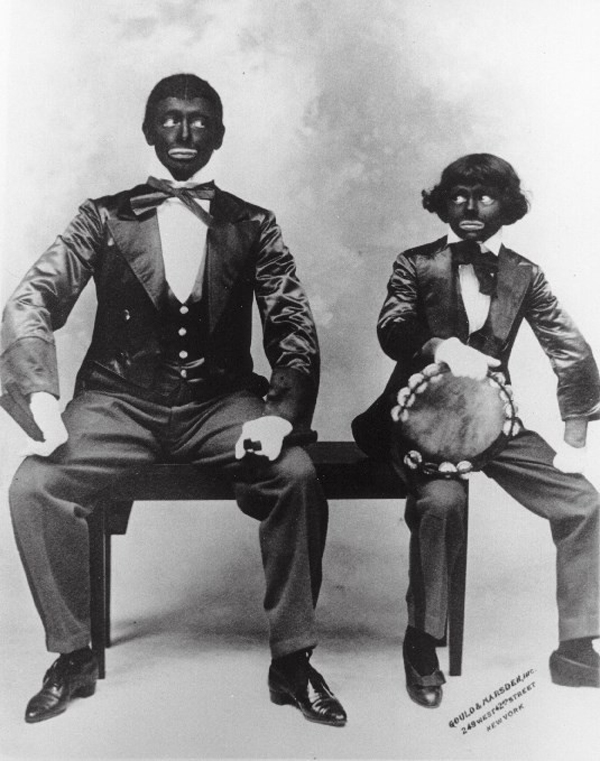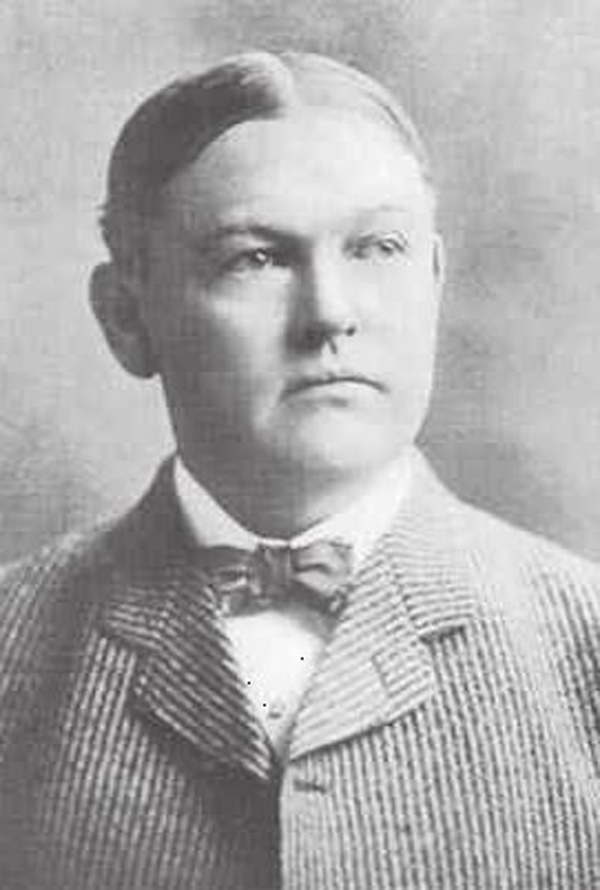 JOHN W. CONSIDINE
1868–1943
College educated, brawny, brainy Considine was a teetotaler and a devout Roman Catholic. Somehow he squared his conscience with running notorious box-houses (gambling, drinking and "dance hall girls") in Seattle during the Yukon Gold Rush until he was able to transform his box-houses into a chain of respectable vaudeville houses that almost reached across the breadth of the USA. He was dogged every step of the way in building the Sullivan & Considine vaudeville circuit by his indefatigable rival, Alexander Pantages.
Sullivan was also involved in professional boxing, politics and moving pictures. Find out the origin of "this town isn't big enough for both of us" and John W's showdown with the sheriff.
For more information about John W. Considine, send for Volume V, Issue #1 of Vaudeville Times or Bound Volume V
JOHN W. COOPER
He was billed as "The Black Napoleon of Ventriloquism," "The Great Cooper," "The only Colored Ventriloquist in the World," "America's Representative Colored Ventriloquist," and "Cooper, The Great Ventriloquist," and he played the big-time vaudeville circuits of America. Yet very little is known of Cooper's early life.
His father, John W. Cooper, Sr., came from Beaufort, South Carolina, and his mother, Annie Morris, from Georgia. Sometime before their son's birth in 1871, the family moved north. Young John Cooper attended Professor Dorsey's Institute in downtown Brooklyn for his early education. John was orphaned sometime before he reached his early teens, and, by the age of 13, he had begun to care for himself, working as an exercise boy at the stables of the Sheepshead Bay Race Track in New York. While there, Cooper met a white ventriloquist who tried to fool him into believing that horses could talk. Perhaps that incident first directed his interest toward ventriloquism.
For more information about John W. Cooper, send for Volume X, Issue #3 of Vaudeville Times or Bound Volume X.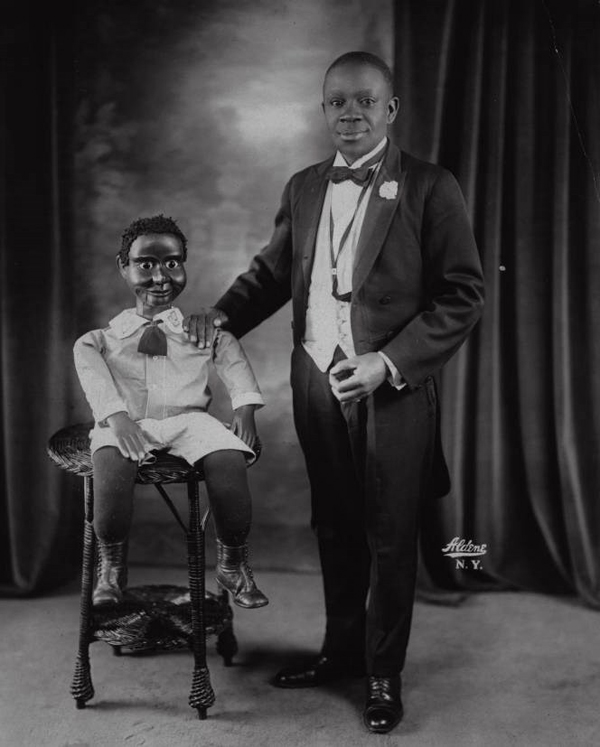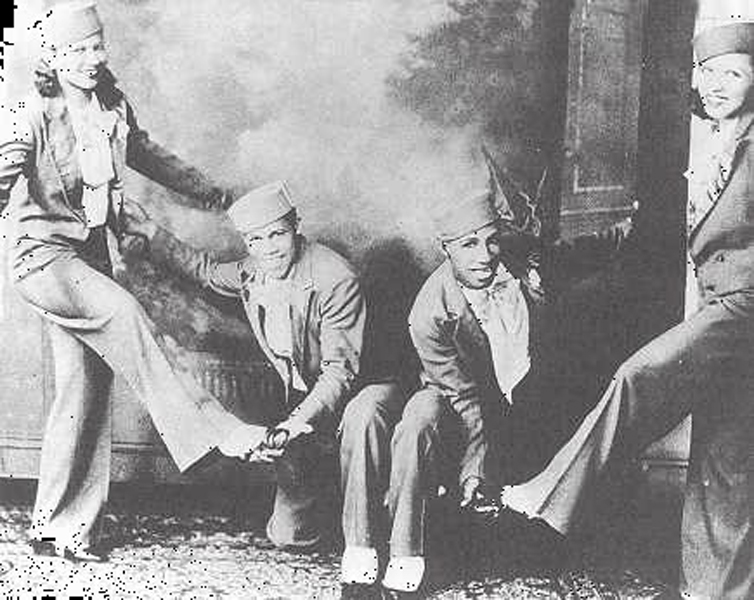 WILLIE COVAN
Willie Covan, in his day, was as well-known as Bill "Bojangles" Robinson or Buck & Bubbles, but this dancer hung up his tap shoes as a performer just before vaudeville surrendered to talking (and singing and dancing) movies. He went to Hollywood where he opened a dance studio and became MGM's resident choreographer and dance coach to Eleanor Powell (who insisted that MGM hire him), Ann Miller, Judy Garland and Mickey Rooney.
For more information about Willie Covan, send for Volume II, Issue #1 of Vaudeville Times or Bound Volume II
SAM COWELL
Sam Cowell, one of the first 'stars' of what was to become known as Music Hall, was also one of the first of that fraternity to tour the United States. Others followed and presaged the "British Invasion" by British pop singers of the early 1960s. Cowell came from a generation of entertainers who were multitalented and appeared in farce, melodrama, the Song and Supper Rooms (the precursor of Music Hall) and—in the case of Sam Cowell—grand opera (Bellini's La Sonnambula).
Sam's father, Joseph Leathly Cowell [1792—1863], whose real name was Witchett, came from a military and naval family. His father had been a colonel in the British army and his uncle was Admiral Witshed [the family name was variously spelled]. Joseph entered the navy at 13 years old as a midshipman. Drawn to the stage, he left the Navy in 1812. Quickly securing an engagement, he began his career as a well-respected actor and scene painter. In 1820, his first wife, a Mrs. Murray (given and maiden names unknown), gave birth to Sam. Not long thereafter, Joseph left for New York City where he appeared at the Park Theatre.
For more information about Sam Cowell, send for Volume X, Issue #4 of Vaudeville Times or Bound Volume X.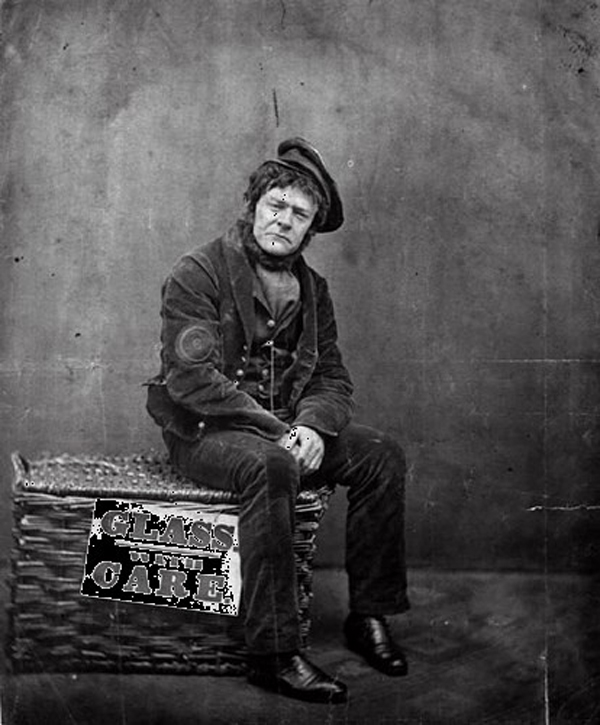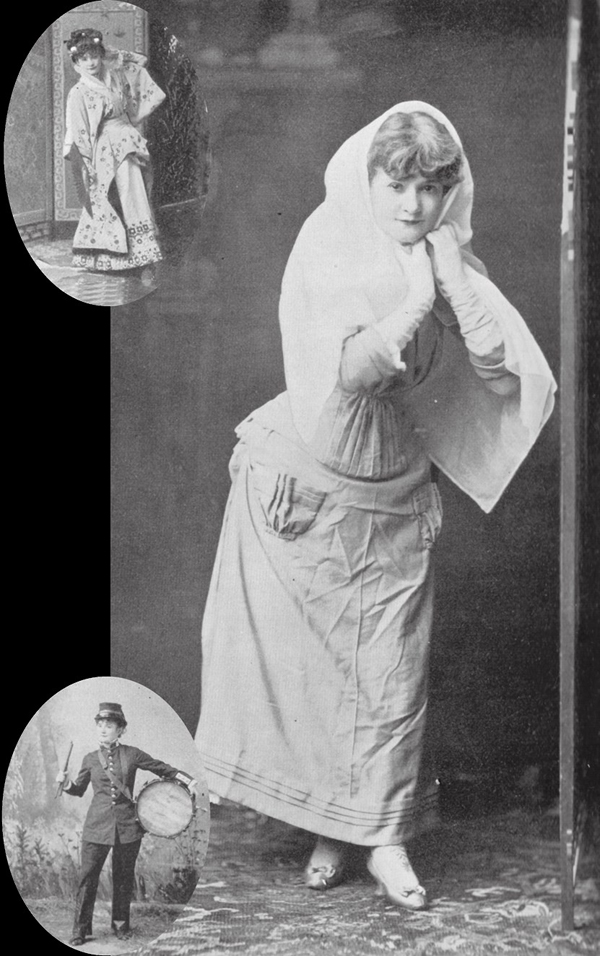 LOTTA CRABTREE
Little Lotta Crabtree was to her era what Mary Pickford and Shirley Temple were to theirs: America's most beloved child star. Lotta's career, however, lasted longer than both Mary's and Shirley's combined—forty years, 1855 to 1892. In her retirement years she took up good causes and painting, and gladly forsook the spotlight. She was an early proponent of animal protection and veterans' benefits, and in her will she left her considerable fortune to protect and combat cruelty to animals, benefit veterans, the poor, the impoverished sick, needy actors, talented students in the arts and to give discharged convicts another chance.
Lotta was one of the generation of Fairy Stars, gifted youngsters who danced, sang and acted on the stage. The Fairy Stars were especially revered in the Wild West, where Lotta began her career, but the craze for talented tykes took hold in most of America up through vaudeville and early sound films. Lotta danced especially well, and displayed a mischievous personality on the stage that set her apart from her more prim competitors.
For more information about Lotta Crabtree, send for Volume IV, Issue #3 of Vaudeville Times or Bound Volume IV.
PETER DAILEY
Peter Dailey, another Weber & Fields regular, was popular off and on the stage. A gregarious raconteur and a singing comic, he refused to treat either the stage or his private life as anything but an opportunity to play and enjoy. He debuted in 1877, the same year as Joe Weber and Lew Fields, and came to their Music Hall company late in his career.
For more information about Peter Dailey, send for Volume I, Issue #3 of Vaudeville Times or Bound Volume I.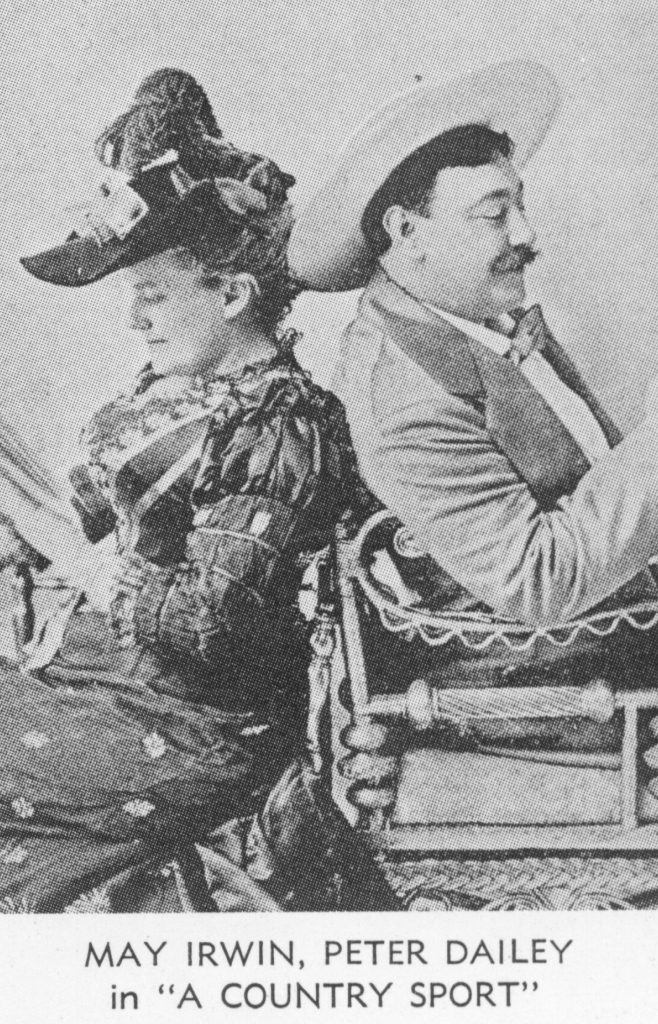 JOAN DAVIS
1907–1961
She was one of the most gifted comedians, male or female in America and became the highest paid woman in network radio. There were probably only two or three male comedians that were as adept physically as Joan Davis. She also handled lines with aplomb.
She had a tough climb up the ladder through the wreckage of vaudeville before she went to Hollywood and won a contract. Most of her movies were quick; not bad, not very good, but quickly made to feed the demand for comedies during the years of the Depression and Second World War. When television became feasible, Joan David moved into it with I Married Joan, a show distinguished only by Joan and certainly not by its writers.
Joan died very unexpectedly at age 53. In 1963, her mother, daughter Beverly and two grandchildren died in a house fire in Palm Springs. Joan has two stars on the Hollywood Walk of Fame, one for motion pictures and one for her radio work.
For more information about Joan Davis, send for Volume VII, Issue #4 of Vaudeville Times or Bound Volume VII.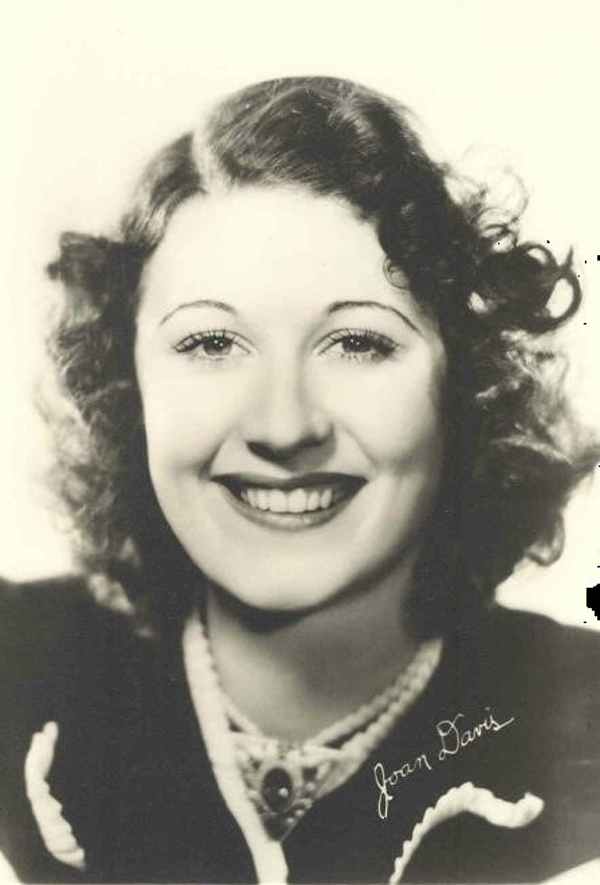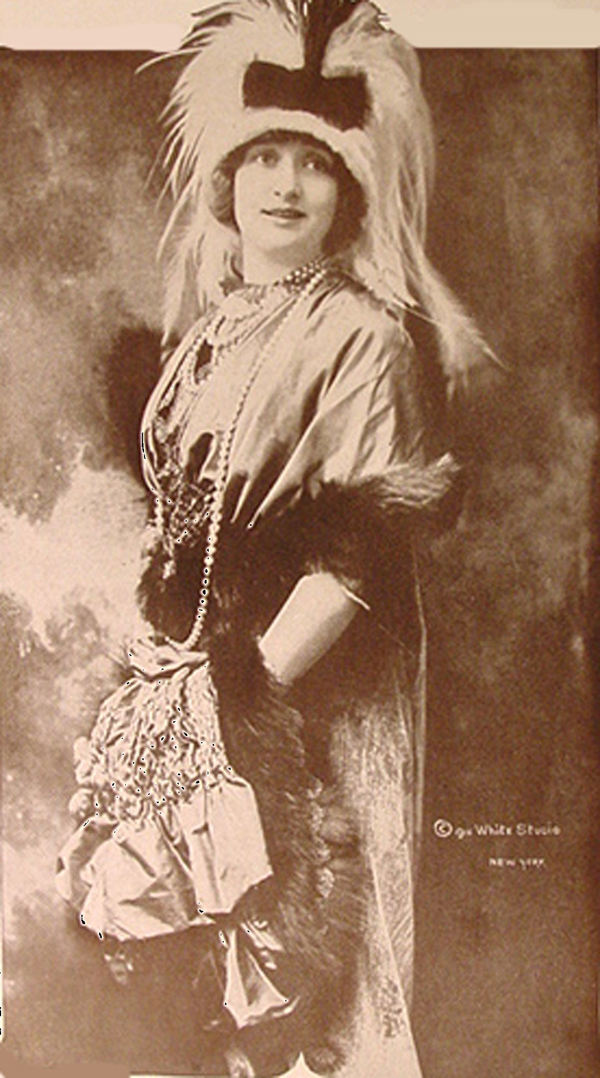 GABY DESLYS
1881–1920
Gaby was one of the fabulous creatures of the stage during La Belle Époque/the Edwardian era—like La Belle Otero, Isadora Duncan, Anna Held, Lillian Russell, Maud Allan and Sarah Bernhardt. They lived and behaved extravagantly; their lives a whirlwind of ostentatious fashion, romances, displays of temperament and whispers of scandal, all of which upset accepted codes of public behavior and garnered publicity.
Gaby's career began modestly enough as a chorus dancer, but gossip of her romance with King Manuel of Portugal turned her into a star attraction. An international star, Gaby danced, sang and exhibited her blonde beauty in a series of Shubert shows, performing with Harry Pilcer as her dance partner. She made a few silent films and, during the First World War, entertained French troops and aided orphans. She died of a poorly attended throat tumor at age 38, leaving a small fortune in money and jewels.
For more information about Gaby Deslys, send for Volume VIII, Issue #2 of Vaudeville Times or Bound Volume VIII
ROY DRACHMAN
1906–2002
Known as Mr. Tucson for his lifelong association and involvement with the affairs of that city, Roy managed Tucson's Rialto Theatre back in the 1920s when it was a vaudeville Theatre on what was called the Junior Orpheum Circuit. Booked by the Western Vaudeville Managers' Association, the acts took to the trail out of Chicago, traveling by railroad. Most of the bookings were for a single day starting in Joliet IL, playing several towns in Missouri and then moving on to Colorado Springs, Albuquerque NM, El Paso TX, Phoenix and Tucson AZ and San Diego CA.
For more information about Roy Drachman, send for Volume IV, Issue #4 of Vaudeville Times or Bound Volume IV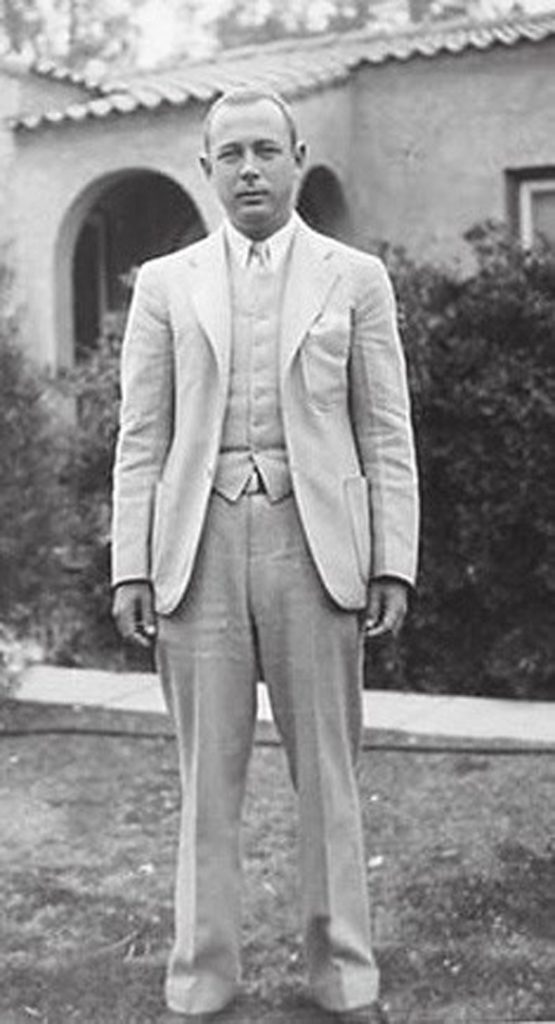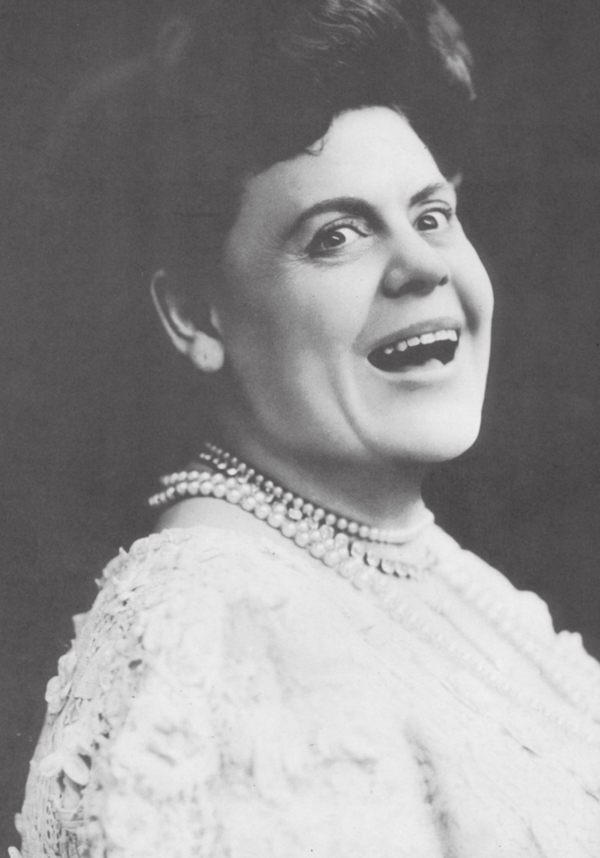 MARIE DRESSLER
1868–1934
So enshrined in the hearts of fans and so mighty as a box office draw was Marie Dressler at the end of her career that she was known as Queen Marie, America's Most Beloved Star. This despite the competition of glamorous romantic actresses such as Constance Bennett, Norma Shearer, Myrna Loy, Joan Crawford, Katherine Hepburn, Kay Francis, Mae West, Claudette Colbert and Garbo.
It wasn't always so. Over the course of a career spanning half a century, the big little girl from the Canadian outback struggled to win her place in the limelight. Dressler was regarded as homely and elephantine. While larger and taller than most women of her day, she was hardly a giant at 5' 7" and she weighed less than 200 pounds for most of her life.
Marie found a niche in comic opera and after she had established herself as a valued comedian able to sing well, dance, turn somersaults and take falls, she rose to leading roles in musical comedies and revues and headliner status in vaudeville.
Dressler was a press agent's dream and a reporter's best friend. In the bright spotlight of publicity, Marie announced all her enthusiasms, broke contracts, sued adversaries, worked hard for the rights of performers—including the lowly, ill-paid chorus girls, even got into a brawl or two. But Marie kept her personal life in a shade of lies, half-truths and evasions.
For more information about Marie Dressler, send for Volume IV, Issue #4 of Vaudeville Times or Bound Volume IV
THE DUNCAN SISTERS
The Duncan Sisters could seem an anachronistic joke to those who never saw them perform. Unless you have been fortunate enough to view their early sound film, It's A Great Life, it is doubtful you have ever witnessed their charm and originality. Today, if any photo accompanies some mention of them it is usually one depicting their Topsy & Eva act. With Rosetta in blackface, it suggests something beyond the pale and reeking of common racism, but Vivien and Rosetta were never vulgar or offensive and their skill with close harmony singing, dancing and clowning made them one of the top acts in vaudeville.
For more information about the Duncan Sisters, send for Volume II, Issue #1 of Vaudeville Times or Bound Volume II.