Profiles M to S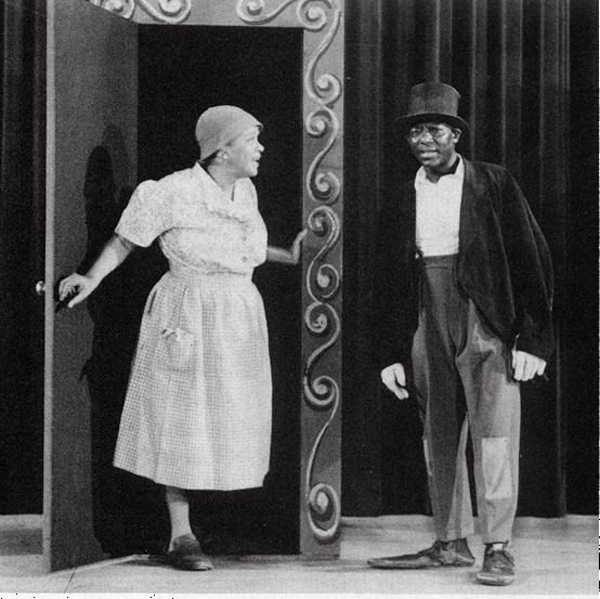 MOMS MABLEY
Moms Mabley took a long time getting to be a star. It was a slow climb up from the Whitman Sisters shows, singing, dancing and clowning, to establish herself, first as one of black vaudeville's most beloved headliners, and then, as a favorite of white television audiences. Her character was an old woman, earthy and wise. Her famous complaint was that "the only thing an old man can do for me is bring me a message from a young one."
For more information about Moms Mabley, send for Volume II, Issue #3 of Vaudeville Times or Bound Volume II.
HARLEY MANKIN
THE FROG MAN
1888–1969
Harley Mankin, "the man who can do what no other man kin," spent years in vaudeville and circus developing his Frog Man act. Along the way, he learned to contort his body into improbable positions, worked as an acrobat, juggler and escape act. It was as a contortionist that he made his greatest mark. Clothed in a green costume, replete with hundreds of imitation scales, he began his act inside a water lily. As the flower opened he leapt onto nine-foot-high pedestal where he twisted his arms, legs and torso into various postures associated with frogs.
Although well paid, Harley was more or less locked by the conventions of vaudeville into the opening act slot on bills. But his act took him all around the world from North and South America to South Africa to Australia, New Zealand and the South Pacific. Some seasons he traveled with circuses such as John Robinson's; others he played the prestigious Keith and Orpheum circuits of vaudeville. He retired in 1930 to his farm in Fremont, Michigan.
For more information about Harley Mankin, send for Volume VI, Issue #1 of Vaudeville Times or Bound Volume VI.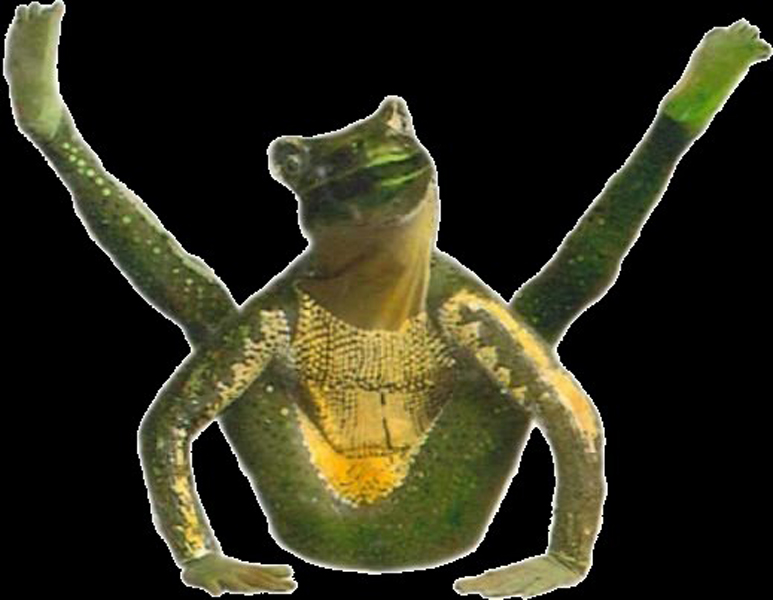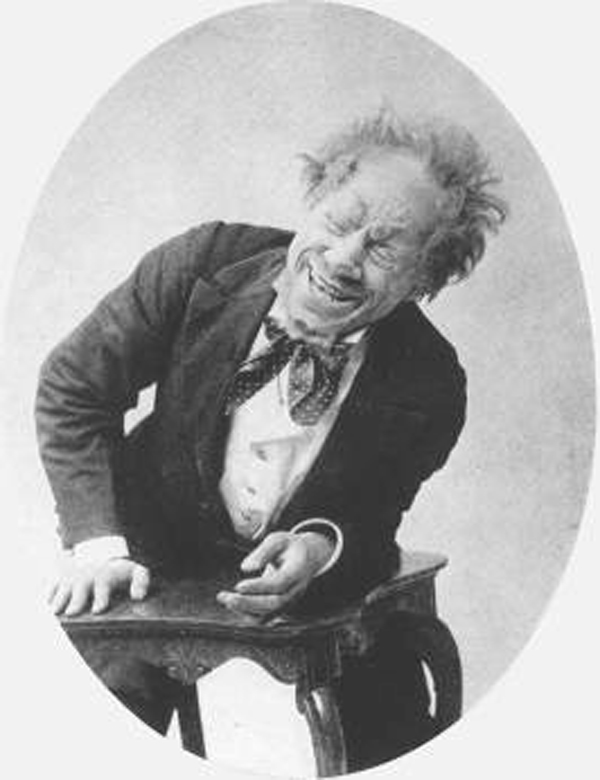 LOUIS MANN
Louis Mann began in show business with a troupe of traveling thespians, playing everything from Shakespeare to melodrama. His career embraced vaudeville, musicals and drama, and he brought a zestful energy and comic sense to his stage appearances which was quite the opposite of his offstage personality.
For more information about Louis Mann, send for Volume I, Issue #3 of Vaudeville Times or Bound Volume I.
THE MARX BROTHERS
The Marx Brothers spent thirty years in vaudeville, starting as a singing act, before they changed to comedy and became masters of mayhem on Broadway and in Hollywood. There would have been six brothers had the eldest, Manfred survived, but the five that did live to grow and prosper spent their childhood in various vaudeville acts that their mother Minnie and their uncle Al Shean put together for them before they became enduring screen legends.
For more information about the Marx Brothers, send for Volume I, Issue #1 of Vaudeville Times or Bound Volume I.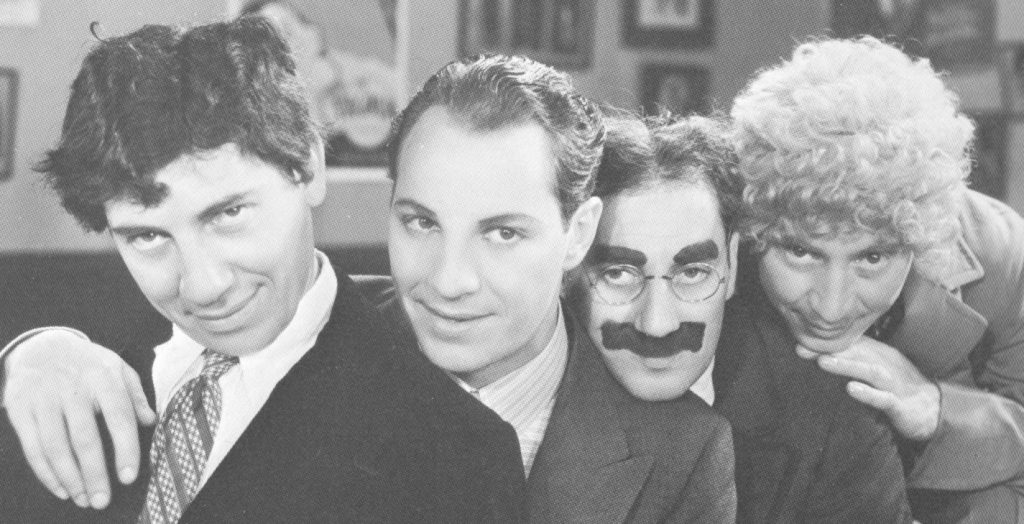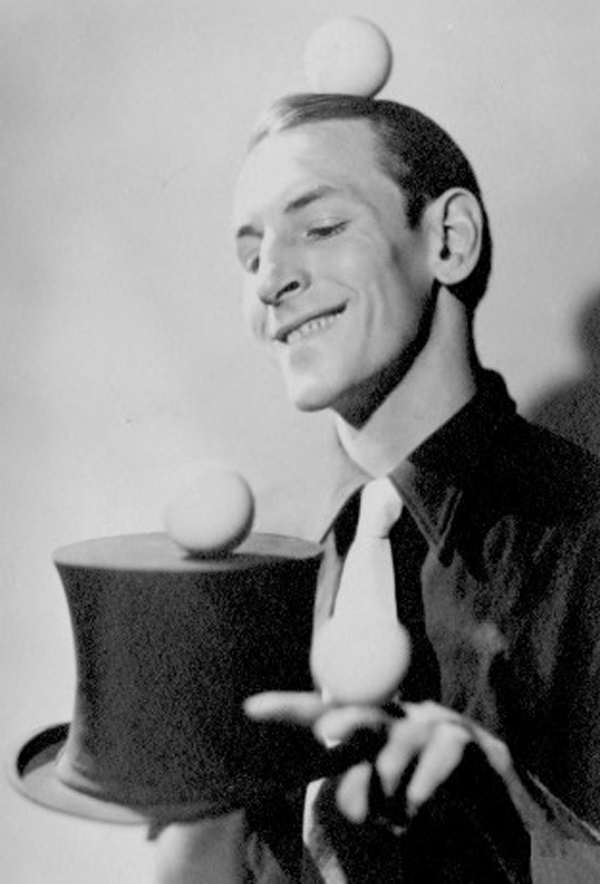 BOBBY MAY
1907–1981
It is likely that no juggler was more admired by his peers than Bobby May. Still in high school when he turned professional, he reached big time vaudeville as a solo performer by the time he was twenty and after spending several years as a partner in the small time. By then, 1928–29, big time was fast fading in the USA, but Europe still enjoyed a lively variety scene—until the Nazism engulfed the continent and the world in the Second World War. After the war, Bobby May's star continued to shine in ice skating (Sonja Henie) shows, television and the better night clubs in the USA and the newly reinvigorated variety halls (London Palladium) of Europe.
Hovey Burgess named Bobby May "the greatest club juggler the world has ever known"—and that from a man not given to hyperbole—but Bobby was adept with objects as diverse as balls, hats, cigars and cigarettes.
For more information about Bobby May, send for Volume VIII, Issue 1 of Vaudeville Times or Bound Volume VIII.
BESSIE MCCOY
Bessie McCoy worked with Weber & Fields in their final Music Hall season, but she was a show business veteran and audience favorite whose comic dancing abilities enlivened many shows from vaudeville to revue, comic opera, and the Ziegfeld Follies. She was known as the "Yama Yama Girl" for her rendition of the song.
For more information about Bessie McCoy, send for Volume I, Issue #3 of Vaudeville Times or Bound Volume I.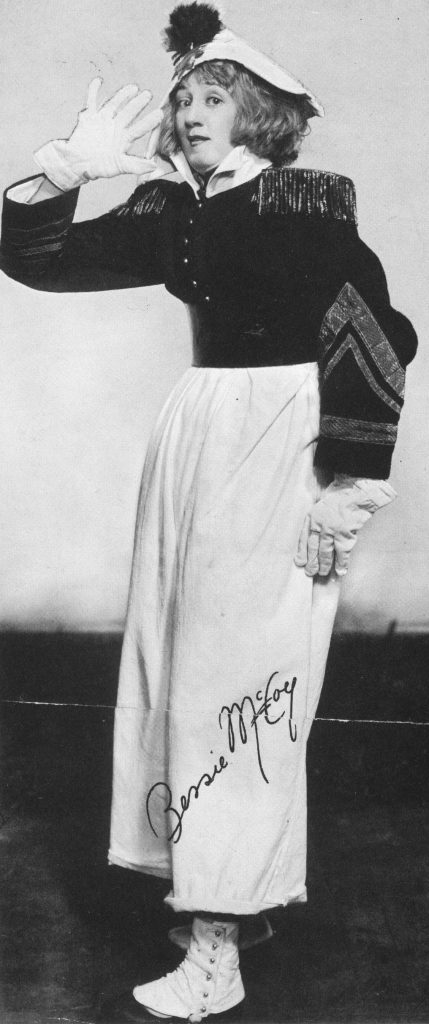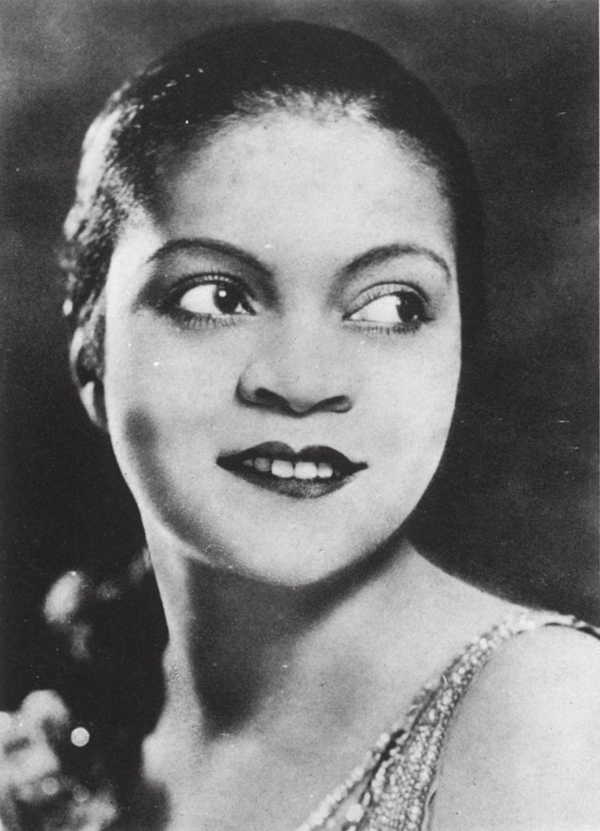 FLORENCE MILLS
The prevailing image of African American performers from the early Twentieth Century is of hearty Blues Queens, dapper male dancers, black-faced clowns and jovial, jivey music makers: Bessie Smith, Bill Robinson, Bert Williams, Louis Armstrong and Cab Calloway among them. There was, however, greater variety. Composers/performers Nobel Sissle & Eubie Blake never corked up and always appeared elegantly groomed and attired. Powerful and subtle dramatic actors like Rose McClendon and Charles Gilpin were regarded as among the finest actors of any race. Paul Robeson and Marian Anderson were emerging as opera and art song singers, and Florence Mills was emblematic of the new breed of popular singers who would supplant the Blues Queens.
Ms. Mills life and brilliant career was stopped short by serious illness. But in her few years as a headliner in vaudeville and revue, she won over mainstream critics with her impish manner, clever dancing and her clear, high soprano. She starred in some of the best remembered "black and tan" revues of the 1920s: Shuffle Along, Dixie to Broadway and Lew Leslie's Blackbirds of 1926. Her poignant rendition of "I'm Just a Little Blackbird Looking for a Bluebird" is forever associated with her.
For more information about Florence Mills, send for Volume III, Issue #4 of Vaudeville Times or Bound Volume III.
HENRY C. MINER
From the late 1870s until his death in 1900, Henry ("Harry") Clay Miner was a prominent New York impresario noted for his numerous variety theatres and involvement in other important theatrical activities. Because it meant additional bookings at other of Miner's venues and other locales, performers aspired to play at Miner's popular houses, especially his famous Bowery Theatre.
Miner pioneered in the creation of circuits by booking acts into several theatres under his management instead of a single engagement at one theatre. Overshadowed by his contemporary, Tony Pastor, Miner's significant contributions to variety entertainment as it segued into vaudeville are largely forgotten but deserve recognition.
Born in New York on 23 March 1842, Miner inherited an entrepreneurial drive from his father, a mechanical engineer, who built the waterworks in Havana, Cuba, constructed the first locomotive operated on Long Island and invented an early rotary printing press. After attending public schools,
Miner studied pharmacy at the American Institute of Physicians and Surgeons, subsequently clerked in several drug stores and served as a pharmacist in the Civil War.
For more information about Henry C. Miner, send for Volume X, Issue #4 of Vaudeville Times or Bound Volume X.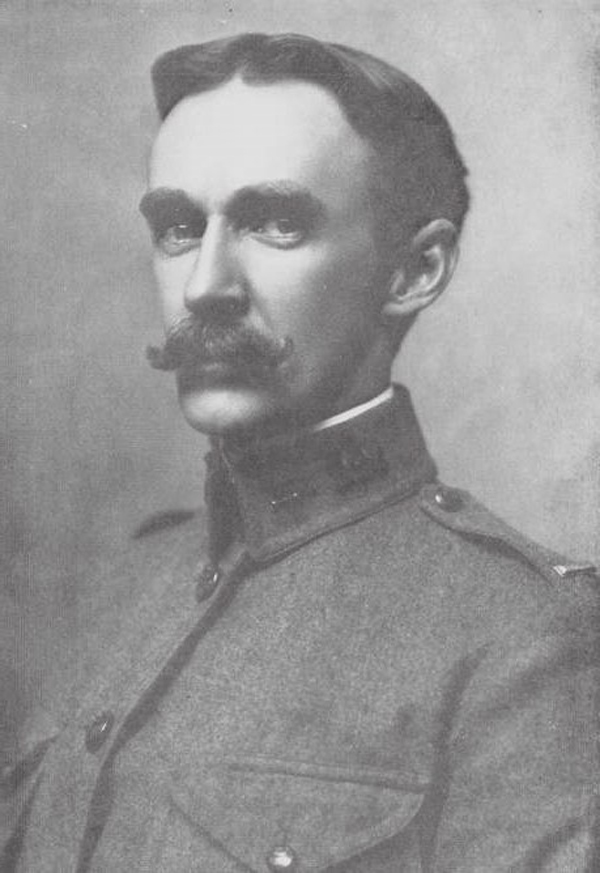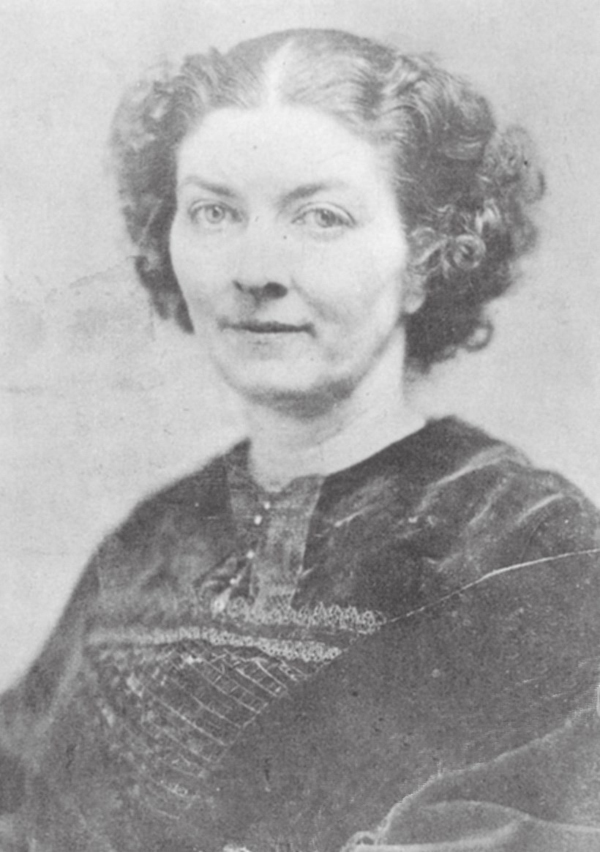 LOLA MONTEZ
Hands down, the most talked about woman of her era, Lola Montez was a spirited personality first, a beauty second and a dancer third. She scandalized much of Europe, nearly toppled King Ludwig from his Bavarian throne, conducted romances with several princes, various writers and musicians, and numbered Franz Liszt, Alexander Dumas, Victor Hugo and Honoré de Balzac among her admirers. She married a number of times, usually to escape situations of which she was, at least, partly responsible.
Montez toured the world from England to India, Republican France to Imperial Russia, and much of the USA. Her success as a dancer could not survive the gradual fade of her beauty. Critics had never taken to her theatrical work and the ranks of her male admirers thinned as Lola entered her thirties. Savvy and practical to the end, Lola turned into a lecturer on a variety of subjects. In some subjects she was reasonably well-informed and had good instincts. In others she did not allow ignorance to deter pronouncements. Her later audiences were as predominately female as her earlier ones had been male. Some saw Lola Montez as the harbinger of a modern woman.
For more information about Lola Montez, send for Volume IV, Issue #3 of Vaudeville Times or Bound Volume IV.
WILLIAM MORRIS
1873–1929
William Morris was honest, his word was his bond, he was fearless but never ruthless, and was universally admired by friends and foes.
He never learned to speak English gracefully, and he got very little schooling because he was always working at something as a boy. Since all accounts insist he was earning $15,000 a year by the time he was twenty, a very handsome salary for the time, his lack of education seems not to have been a bar to his profession.
Morris booked for some of the most respected vaudeville owners in the business, and over the years acquired a few theatres himself. He was essentially an independent when the days of monopoly were dawning. In one of the great double-crosses of show business, he got caught in a contest between the Keith-Albee combine and the Erlanger-Shubert forces. Only Morris emerged with honor.
His son, William Jr. and Abe Lastfogel built the agency into the most respected and perhaps the largest of its day. When William, Sr., died of a heart attack while playing cards at the Friars Club in Manhattan, eulogists outdid themselves and did so sincerely.
For more information about William Morris, send for Volume III, Issue #1 of Vaudeville Times or Bound Volume III.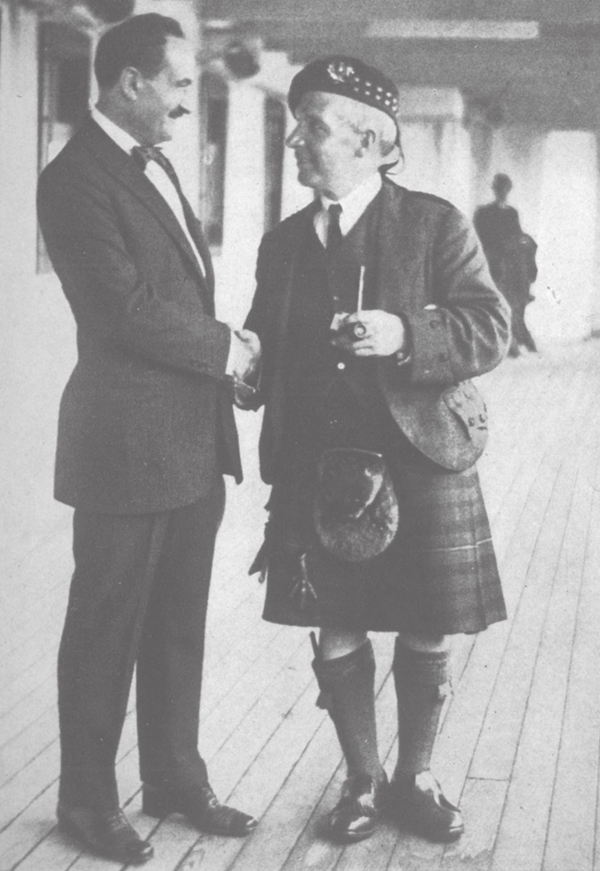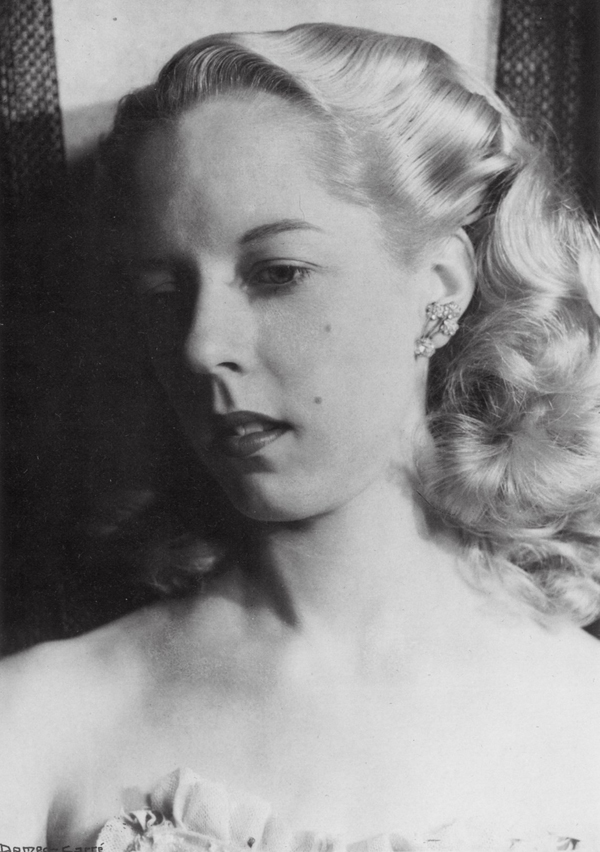 VALANTYNE NAPIER
1923–2003
Valantyne Napier's parents, (Hector) Napier & Yvonne (Cartledge) had a famous variety act, The Spider and the Butterfly, that toured the world. Although Ms. Napier started performing in her parents' act as a very young child, by the end of her high school years, Valantyne was occupied with her studies, especially chemistry. A serious student, she envisioned a career as a scientist. The onset of the Second World War changed her course.
Her contribution to the war effort was not to be medical. Learning of her show business background, her superiors assigned her to a touring concert party, The Gaiety Girls, to tour armed forces camps and build morale. In the all-female cast, Yvonne performed a male impersonation, choreographed and danced in several numbers and, of course, did her signature Black Spider act.
After the war, Valantyne toured Australia and Japan. In 1948 she left for England and didn't return for more than a decade. Work in Britain was plentiful with opportunities in variety, revue and Christmastime pantos. She teamed with Ted Weeks as Vyne & Valantyne, an act which combined her balletic and contortionist abilities with his head balancing skill and a healthy amount of comedy. They became a very popular featured act.
After they split amicably, Valantyne revived her Human Spider act. It was a natural for Little Miss Muffet pantos. In 1961, Ms, Napier and her husband, Jeffrey Jones, returned to Australia. Her final performance as the Human Spider was in 1969 at the Heidelberg Town Hall.
In her later years, Valantyne Napier wrote several books which are reviewed elsewhere in this web site. We especially recommend Act as Known: Australian Specialty Acts (216 pp, 1986, Globe Press, Brunswick, Victoria, Australia: ISBN #0-9588543-1-9).
For more information about Valantyne Napier, send for Volume IV, Issue #1 of Vaudeville Times or Bound Volume IV.
NEW YORK CLIPPER
The New York Clipper was published weekly from 1853 to 1923. Called "The Old Reliable" and "The Showman's Bible," the newspaper was the comprehensive journal for the entire amusement world. The accuracy of its news and the generous treatment accorded performers in minstrelsy, variety, vaudeville, musical comedy and moving pictures made the Clipper the most important and influential medium for people in the entertainment business.
The Clipper, first published by Harrison Fulton Trent on 14 May 1853, was a competitor of the sensationalist Police Gazette, a weekly covering sporting activities and lurid stories of murder
and mayhem. After two years of editorial and financial struggle, Trent sold the paper to its young editor, Francis (Frank) Queen. During its early years, the Clipper devoted its space to sports news, including pugilism, sculling, billiards, running, horse racing and the beginnings of baseball. The paper provided authoritative and reliable coverage for the most part disdained by the news dailies.
For more information about The New York Clipper, send for Volume X, Issue #2 of Vaudeville Times or Bound Volume X.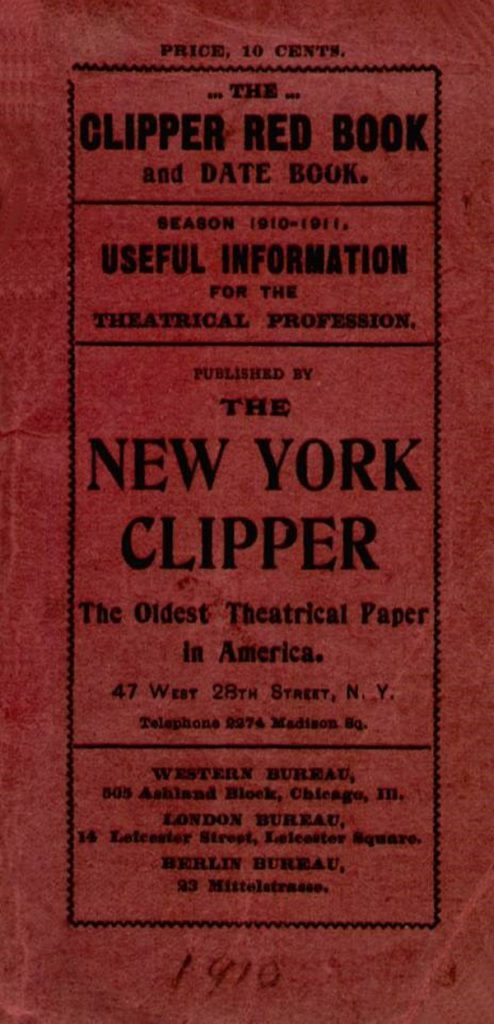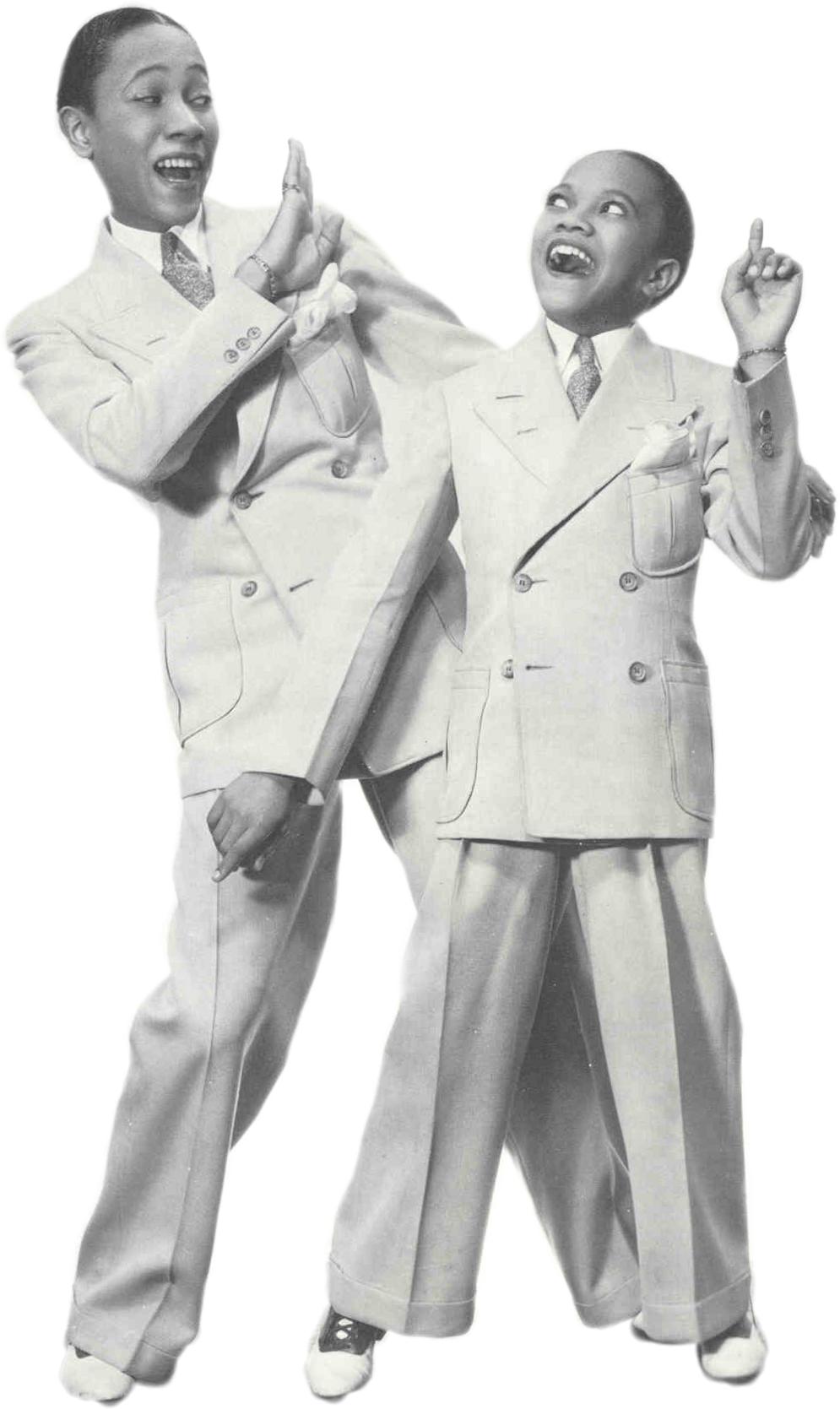 NICHOLAS BROTHERS
Fayard 1914–2006
Harold 1921–2000
Crowded as the field of tap was by great African American dancers, one team above others are remembered today because they had the good fortune to have a dozen or more superb dance routines committed to film, including the single most spectacular dance number in movie history, the Nicholas Brothers' finale in Stormy Weather (1943) that would have sent all but a handful of dancers then or since into emergency care. The fact that brother Fayard, despite having both hips replaced, remained an energetic and loveable performer until the age of 90, further burnishes their reputation.
The Nicholas Brothers began as a kid act in the early 1930s, starred on Broadway, made films and starred in Europe as they grew into maturity. There were few acts that rivaled them for energy, precision and class.
For more information about the Nicholas Brothers, send for Volume VII, Issue #3 of Vaudeville Times or Bound Volume VII.
KARYL NORMAN
1896–1947
The 1910 and 1920s were the heyday of male and female impersonators. Karyl Norman, younger than Julian Eltinge and other men who impersonated women in vaudeville, billed himself as the "Creole Fashion- plate" and was indeed a glamorous presence on the stage. He sometimes did a double act of sorts, playing female roles and singing in a womanly voice and switching quickly to a male role and singing baritone.
The collapse of vaudeville and the harshness of a growing Depression dispelled some of the frivolity of previous decades. Blue laws were introduced that made female impersonation against the law. The female impersonators like Eltinge and Norman retreated into the shadows of underground clubs. Little is known of Karyl Norman's later years, but he seems to have entertained in the clubs of Los Angeles, San Francisco and Florida.
For more information about Karyl Norman, send for Volume VII, Issue #3 of Vaudeville Times or Bound Volume VII.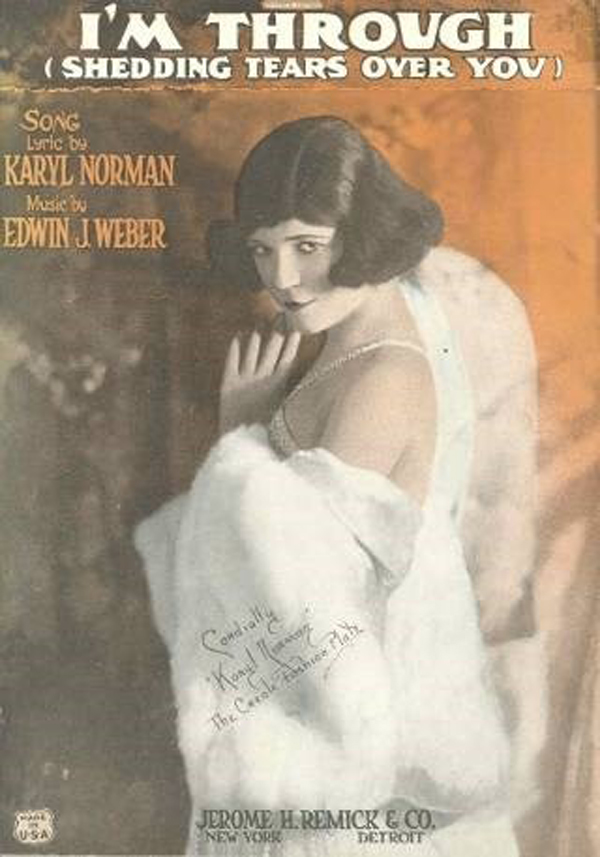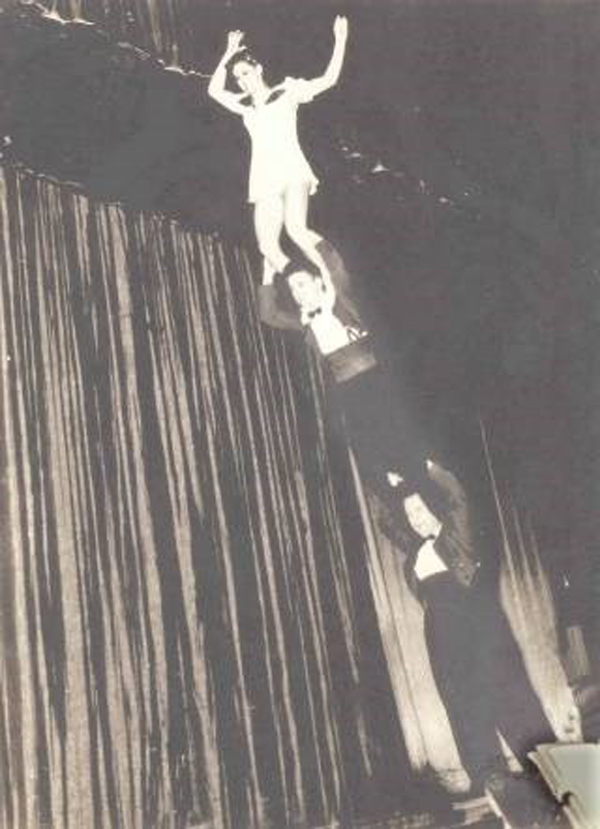 RON & MARY NORMAN
Ron 1914–1980
Mary 1922–?
In the late 1930s there was still plenty of work for variety acts. To most Americans the Second World War was little more than early and occasional rumblings in Europe and the Asian Pacific. Television had yet to be marketed to the American public although experimental broadcasts had been made for years. People still went to the movies every week, but they also attended fairs, nightclubs and the occasional vaudeville show that split the bill with a feature motion picture.
Ron & Mary Normans did an acrobatic roller skating act, and they played vaudeville, nightclubs and 'live' television, appearing on the Milton Berle Show, among others. The Normans also traveled with a packaged vaudeville show, but when the Second World War grew in intensity and the USA belatedly joined the fight, Ron and Mary spent the war years in Asia traveling with the U.S.O. and entertaining men and women in the armed services.
For more information about Ron & Mary Norman, send for Volume VII, Issue #1 of Vaudeville Times or Bound Volume VII.
MICKEY O'CONNOR
1968–
Mickey hit the street performer circuit when in his early teens. All his many brothers and sisters chose college and professions; Mickey wanted to follow Avner the Eccentric, the clown and juggler. He did; Mickey attended a "Mime and Clown" festival at the Davis & Elkins College where he took classes in mime and worked out a routine. Because Mickey was so young, nobody wanted to work with him. So, for his presentation, Mickey performed solo, aping a monkey. The master mime, Avner the Eccentric, noticed Mickey and took Mickey under his wing as his apprentice and let Mickey perform on tour. O'Connor also has studied with Marcel Marceau and at Jacques Lecoc's school in Paris.
As a street performer, he concentrated on making people laugh with his juggling and physical comedy, and he made a living performing at outdoors at Quincy Market in Boston and the beachfronts at Key West and Venice, California. Because his act is largely silent, cruise ships wanted him. People who speak many languages patronize cruise ships, so a mime can entertain everyone without language getting in the way. A pratfall, well done, amuses all ages and nationalities.
For more information about Mickey O'Connor, send for Volume VII, Issue #2 of Vaudeville Times.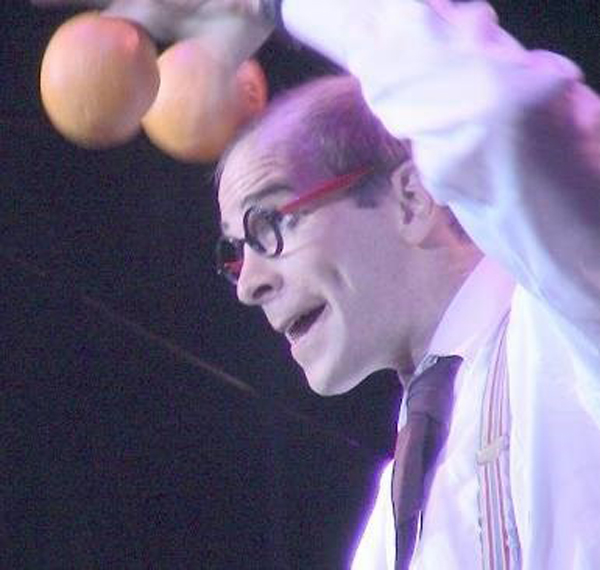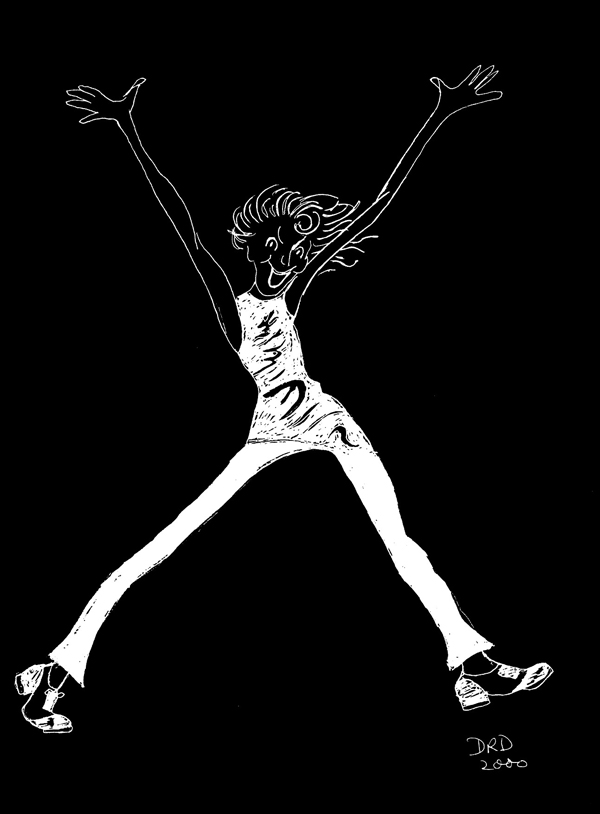 DRIKA OVERTON
1952–
Tap dancer, vaudeville and ballet producer and dance school founder, Drika came to dance late in her teens and has made up time ever since. She moved from ballet to tap through her classes at Oberlin Dance Collective and meeting Kim Okada, Eddie Brown and Brenda Bufalino.
There wasn't much work so Drika and four other young female tappers formed Take Five and played the West Coast for several seasons before Drika moved to the East Coast and danced in nightclubs, at fairs and festivals. Settling in Portsmouth, New Hampshire, she met her husband, Bob Pierce, and began teaching, performing and producing performances that includes an annual jazz dance Nutcracker called Clara's Dreamland the Portsmouth Percussive Dance Festival—often staged at Portsmouth's restored Music Hall. In 2003, Drika's Music hHall Follies featured a week of classes, films, symposia and a vaudeville show headlined by Fayard Nicholas (of the Nicholas Brothers) and Bill Irwin.
Dean Diggins, noted dancer, pianist and painter described Drika as "intensely musical, long-legged, long-armed, long blond hair flying" whose "dance style is fluid, intensely musical and reflects a passion for jazz tap rhythms and counterpoint."
For more information about Drika Overton, send for Volume VIII, Issue #3 of Vaudeville Times.
OLSEN & JOHNSON
Ole Olsen 1892–1963
Chic Johnson 1891–1962
For decades Olsen & Johnson held the Broadway record for a long run with Hellzapoppin, a show that opened in 1938 and stayed on the Main Stem for 1400 performances. Adding
their next two shows to the total, Olsen & Johnson captivated Broadway audiences for nearly six out of the seven years between 1938 and 1945. One hellzapoppin' record.
Success was not overnight. They spent thirty years in vaudeville learning all the tricks. They were down-to-earth entertainers whose only goal was to entertain and get folks to laugh. They never were able to transfer their stage success to movies, radio or television. The TV screen was too small to capture the mad, three-ring circus antics of an O&J show; the movies demanded a narrative and Ole and Chic didn't favor story lines and radio was out because you had to see them to believe.
Olsen's & Johnson's revues provided the last hurrah and hearty hah-hah for vaudeville. Although nearly forgotten, they have had a deep and long-lasting influence in American comedy.
For more information about Olsen & Johnson, send for Volume V, Issue #3 of Vaudeville Times.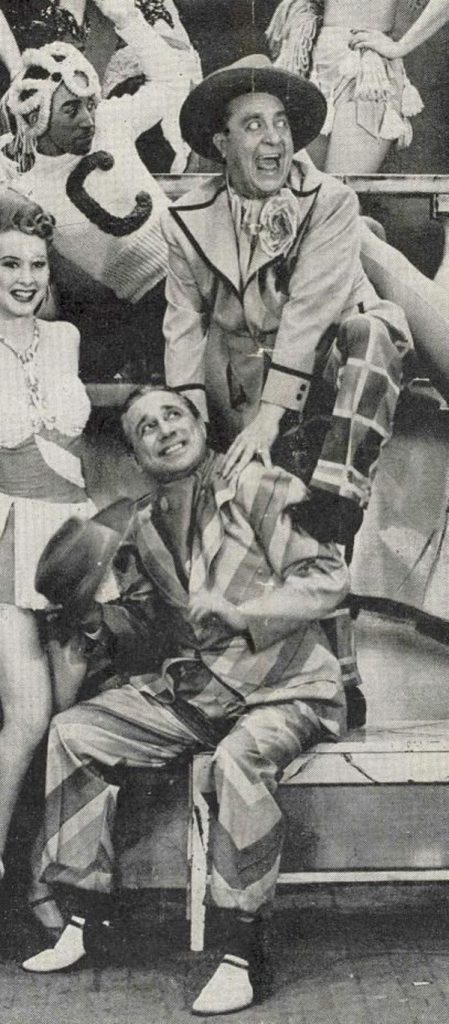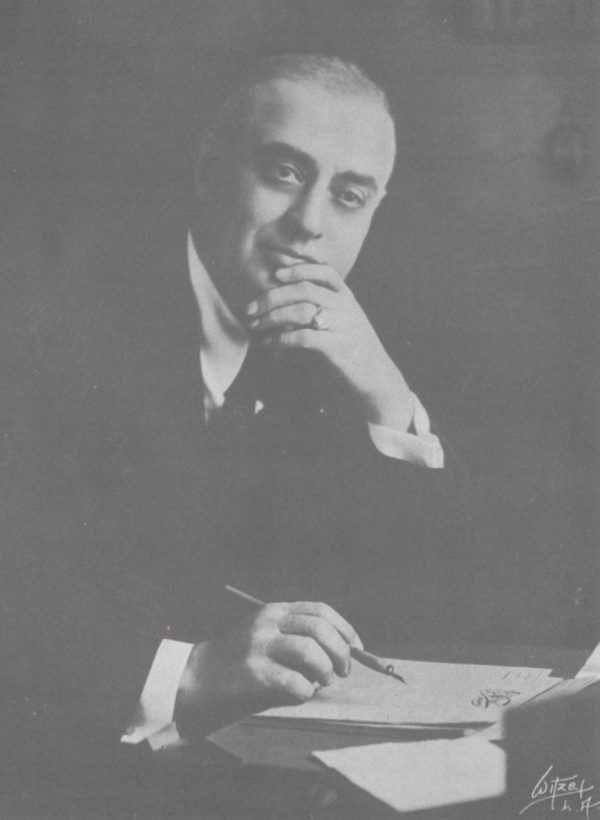 ALEXANDER PANTAGES
1867–1936
The names of most of the men who ruled vaudeville are forgotten: Poli, Proctor, Considine, Williams, Beck—even Keith and Albee, but Pantages lives on as the name on dozens of theatres still standing from the West Coast halfway across America. What's in a name? A lot, thought Pantages, who changed his given name from Pericles (the philosopher king) to Alexander (the conquering emperor).
A young émigré from Greece via Egypt and Panama, Pantages was still little more than a boy when he joined the Yukon Gold Rush. Starting out as a guide and bartender, he learned how to book shows and made show business his primary career. He settled in Seattle and proceeded to challenge the dominant show biz entrepreneur, John W. Considine. At first Pantages was little more than noisome nuisance but in time he became a powerful competitor.
For more information about Alexander Pantages, send for Volume V, Issue #1 of Vaudeville Times.
TONY PASTOR
It has been nearly fifty years since Parker Zellers' biography Tony Pastor: Dean of the Vaudeville Stage was published. In 2007, Armond Fields ferreted out far more information than Mr. Zellers had at hand and the result is an excellent study of Tony Pastor, his family, his contemporaries, his career and the evolution of vaudeville from incidental entertainment in independently-owned concert saloons and beer halls to the first corporation-managed mass market entertainment.
Within more general books about vaudeville, Mr. Pastor has been depicted as a visionary who alone created variety entertainment fit for the entire family, as well as a reactionary, who refused to move along with the times, never ventured beyond his own theaters and declined to forsake the term variety for the more palatable one of vaudeville. Pastor advertised his shows as vaudeville, and season after season he toured his own vaudeville units, precursing the circuits that rose later in the nineteenth century. Tony's earliest tours took him through New England and the Mid-Atlantic states, and Chicago became nearly as important to his financial and critical success as Manhattan. Later, he took his units all the way to the Pacific Coast.
Tony Pastor, Father of Vaudeville by Armond Fields (2007, McFarland & Company, Jefferson, NC, USA and London, UK: ISBN 978-0-7864-3054-3). Highly Recommended: by Frank Cullen.
For more information about Tony Pastor, send for Volume X, Issue #4 of Vaudeville Times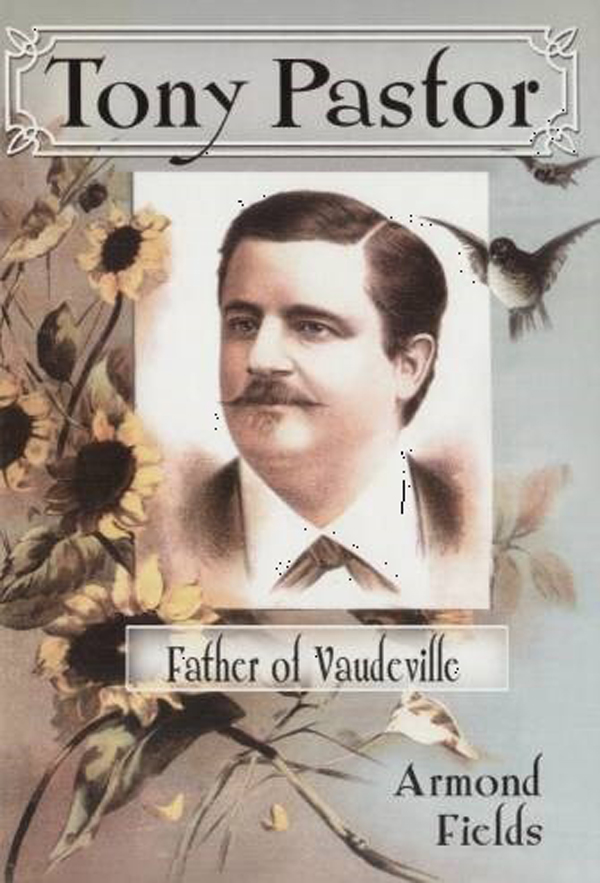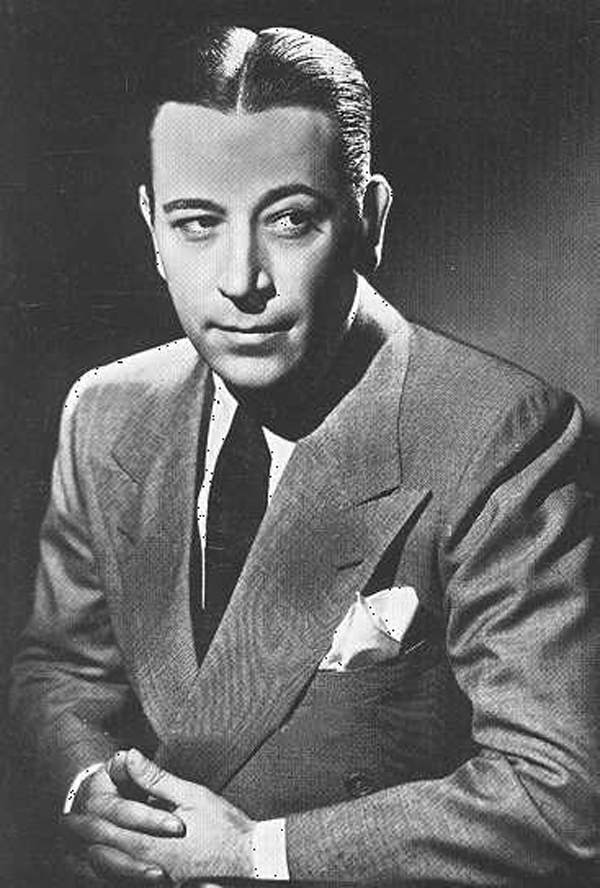 GEORGE RAFT
George Raft usually played gangsters in movies, but in the 1920s he was one of the most stylish dancers in New York, working in vaudeville and speakeasies, specializing in The Charleston. Born in Hell's Kitchen, George struggled to escape the gangsterism that was the career path for his youthful buddies. He began, alongside Rudolph Valentino, as a "tearoom dancer," the male version of a dance hall girl, available to older, rich women as a dance partner and escort, until he was able to get work on the stage. Film provided more success, but Filmland seldom used his great dancing talent.
For more information about George Raft, send for Volume I, Issue #1 of Vaudeville Times.
MARTHA RAYE
1916–1994
Martha was the family workhorse since the age of three and never saw the inside of a school. Lacking guidance, her impulses vetoed her raw intelligence, nevertheless she developed into a protean talent after a long apprenticeship in vaudeville. Few women comedians could equal her clowning and she became celebrated as a jazz singer. She danced very well, could act and had one of the finest figures ever seen on screen or stage. Martha provided the energy and laughs that often were the only highlights of her movies and she reached her peak with her 1950s television series. Her proudest achievement was her unique commitment to men in the armed services. She joined countless USA tours in WWII, Korea and Vietnam, hitching rides to the front lines after the tours returned to the USA. She told jokes, shared smokes and booze in the fox holes and bandaged the wounded as needed.
For more information about Martha Raye, send for Volume V, Issue #3 of Vaudeville Times.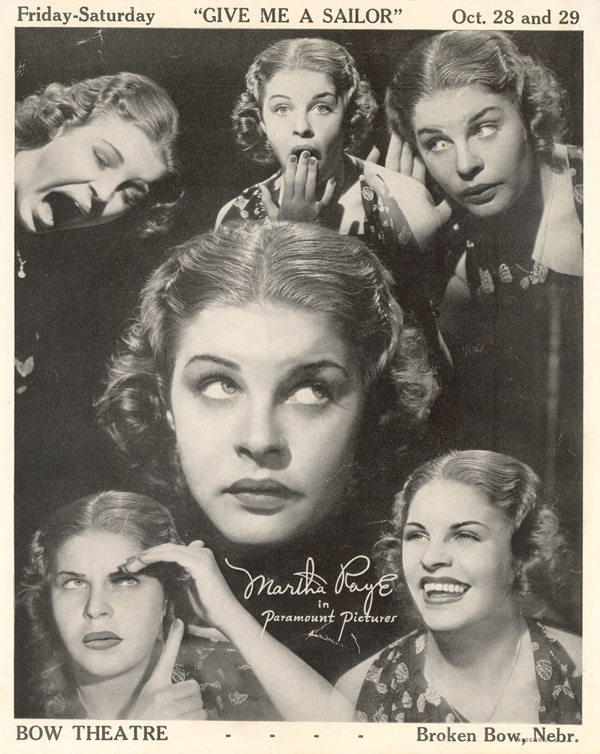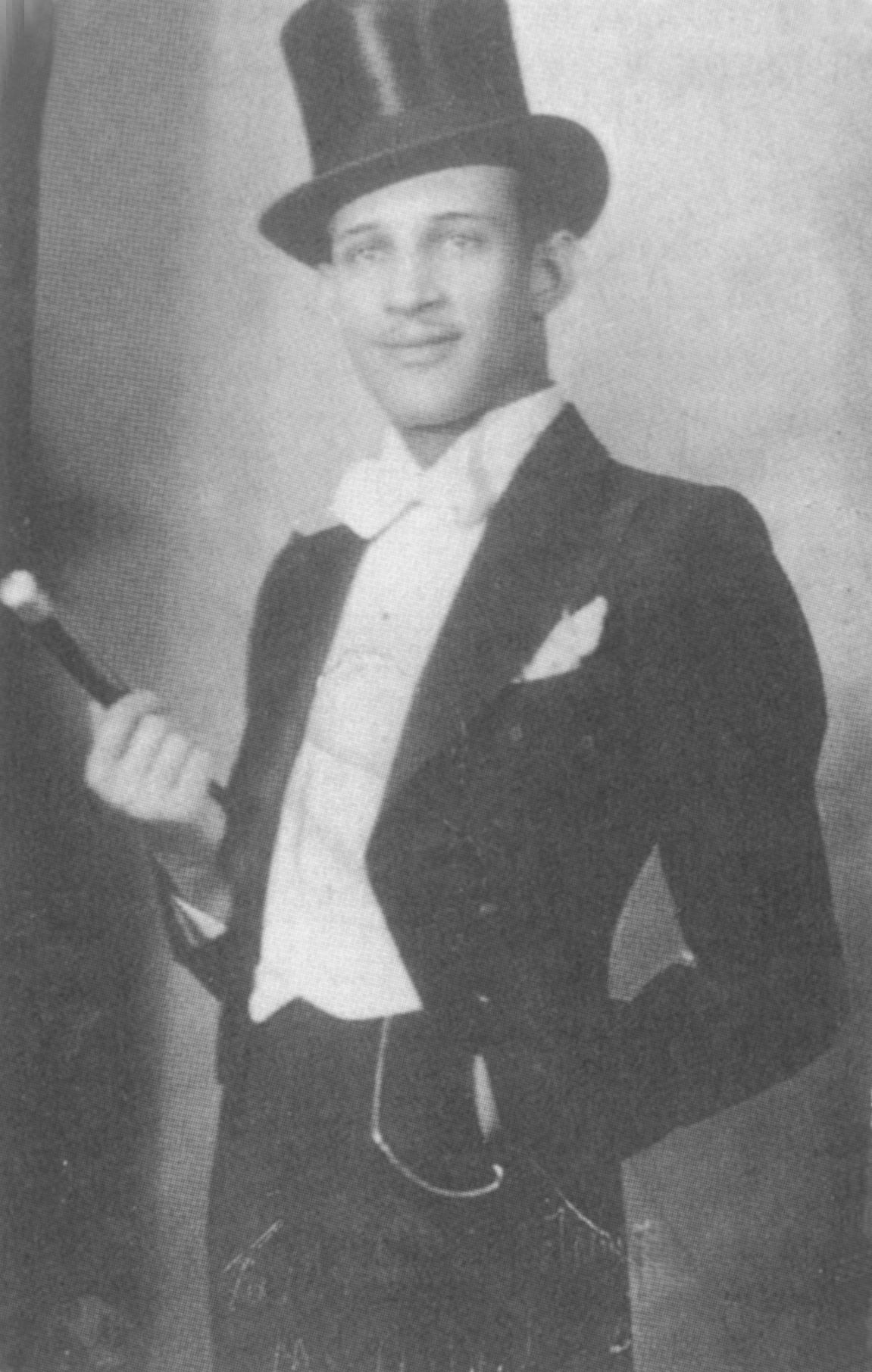 LEONARD REED
Reed started as a Charleston dancer winning amateur nights and worked white as well as black vaudeville as he was so fair-skinned and European of features that it was assumed he was white. The height of his dancing career was in partnership with Willie Bryant, although Reed may be better remembered as Joe Louis' vaudeville partner or for his days as an emcee at Harlem's Apollo Theatre. In truth, his career as a business man and producer has been longer than his performing career.
For more information about Leonard Reed, send for Volume II, Issue #3 of Vaudeville Times.
ADA REEVE
1874–1966
When she retired at age 80, Miss Ada Reeve had been a singing comedienne' for 75 years and a favorite on both sides of the Atlantic Ocean. Born into a minor show business family, she became the family meal ticket by the time she was six. She was a star in English music hall and American vaudeville, performing with a delicacy that set her apart from the rowdier soubrettes then popular.
Reeve became one of the first stars of the newly evolved theatrical form, musical comedy. She toured the USA four times and was considered a headliner in vaudeville. In her later years she became a character actor in films and on the stage.
For more information about Ada Reeve, send for Volume V, Issue #3 of Vaudeville Times.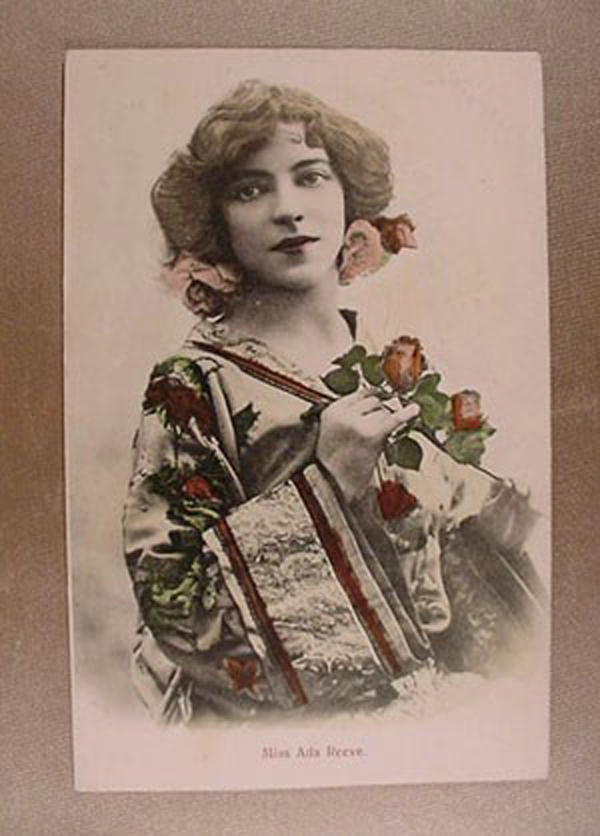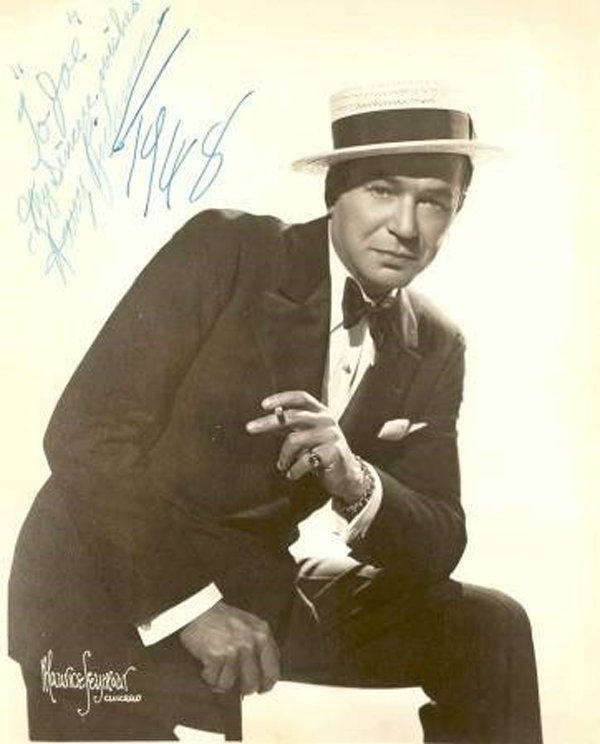 HARRY RICHMAN
1895–1972
Harry was as much a symbol of the 1920s as Stutz Bearcat, bathtub gin and buying stocks on margin. He Americanized the European concept of a boulevardier. Dapper, gregarious and a trifle smarmy, Harry possessed a glorious voice. There were echoes of Al Jolson, his idol, but Harry's voice was richer instrument and capable of ornamental feats and dazzling runs up the scale.
Harry lived life to the fullest. He was host of one of Manhattan most famous speakeasies, Club Richman, had well-publicized affairs with Clara Bow and Jean Harlow and went Lucky Lindy one better by flying across the Atlantic and back in his little airplane. Unfortunately, he paid little attention to his finances or his voice. Both wore out, but Harry maintained a good front.
For more information about Harry Richman, send for Volume VII, Issue 4 of Vaudeville Times.
A. ROBINS
One of the most mysterious acts in vaudeville was A. Robins, the One Man Music Shop and it remains a mystery although Vaudeville Times has been collecting the reminiscences of people who worked with him, saw his act or knew someone associated with his career. Although A. Robins seems to have stopped performing sometime around WWII. An unbilled performer does a portion of his act in a Betty Grable movie and, a decade later, a third person (Sam Levine, formerly of the Radio Ramblers) performed a version of Robin's act on Captain Kangaroo an was billed as the Banana Man.
For more information about A. Robins, send for Volume IV, Issue #4 of Vaudeville Times.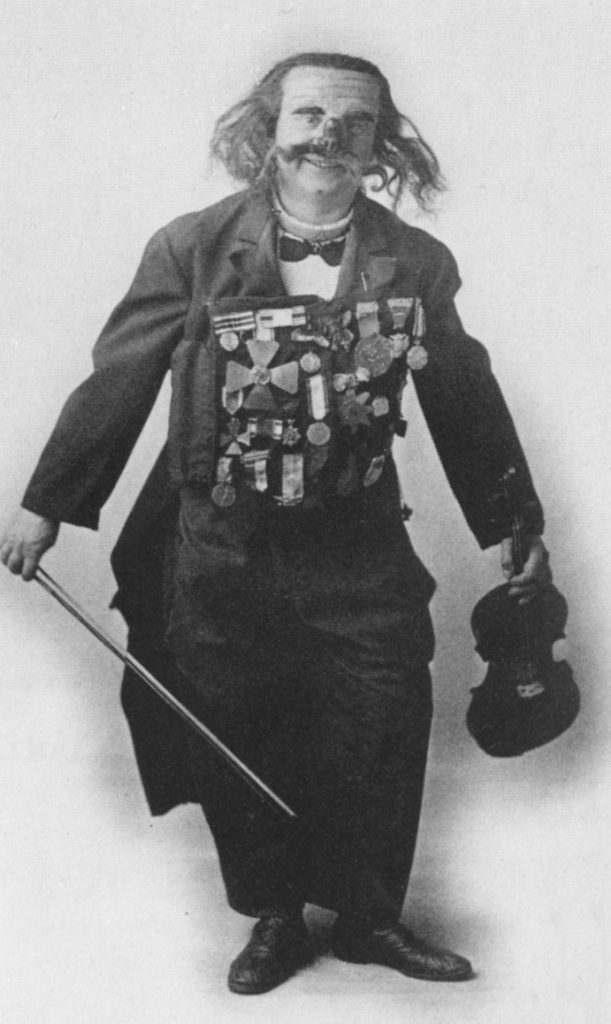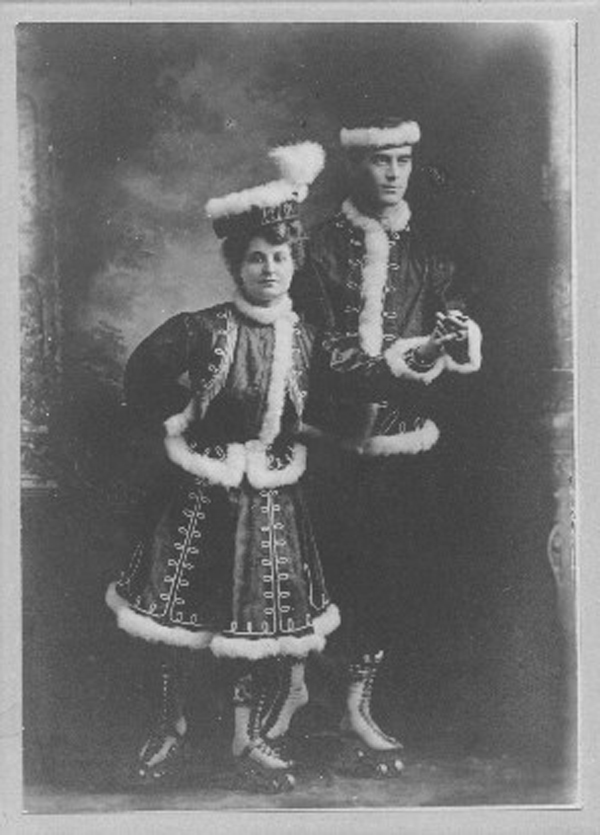 ROLLER SKATING
Roller Skating enjoyed a vogue in vaudeville, and its many exponents included Gracie Ayer, Dare Devil Frank, Jesse Darling & Henry Simmons, John Davidson, Adelaide D'Vorak, Gene & Irene Esmeralde, Fielding & Carlos, Charles Frank, the Rexos, Reynold & Donegan, the Skating Bijouves and the Skating Macks.
For more information about Roller Skating stars of vaudeville, send for Volume I, Issue #2 of Vaudeville Times
WILL ROGERS
1879–1935
Despite the hoopla that attends stardom, there are truly few legends in show business. In any handful of candidates, one man is sure to be included: Will Rogers. He began as a roper and rider in wild West shows, entered vaudeville, became one of the Ziegfeld Follies favorites (a backwoods wit among glittering glamour girls), a Hollywood star and a social and political commentator. There even was serious talk about Rogers for President of the USA, but he knew better; his job was to expose fatuous and pompous behavior, not contribute to it.
His public image provided some privacy for the man. The public accepted his at face value. That he grew up within a relatively prosperous family, was rich and self- educated and well informed, and hobnobbed with other people distinguished by the singularity of their achievements did not detract from his image as a down-to-earth man of the people.
For more information about Will Rogers send for Volume VIII, Issue 2 of Vaudeville Times.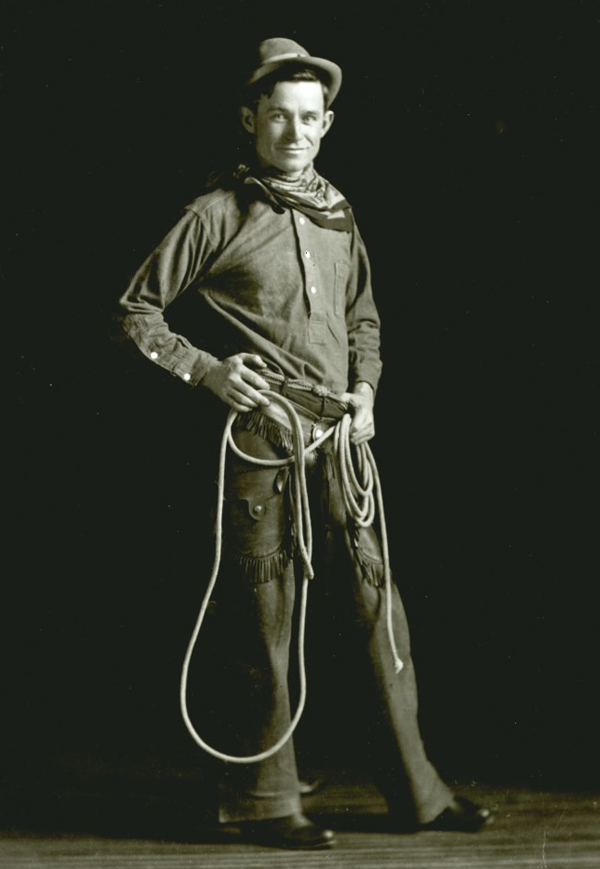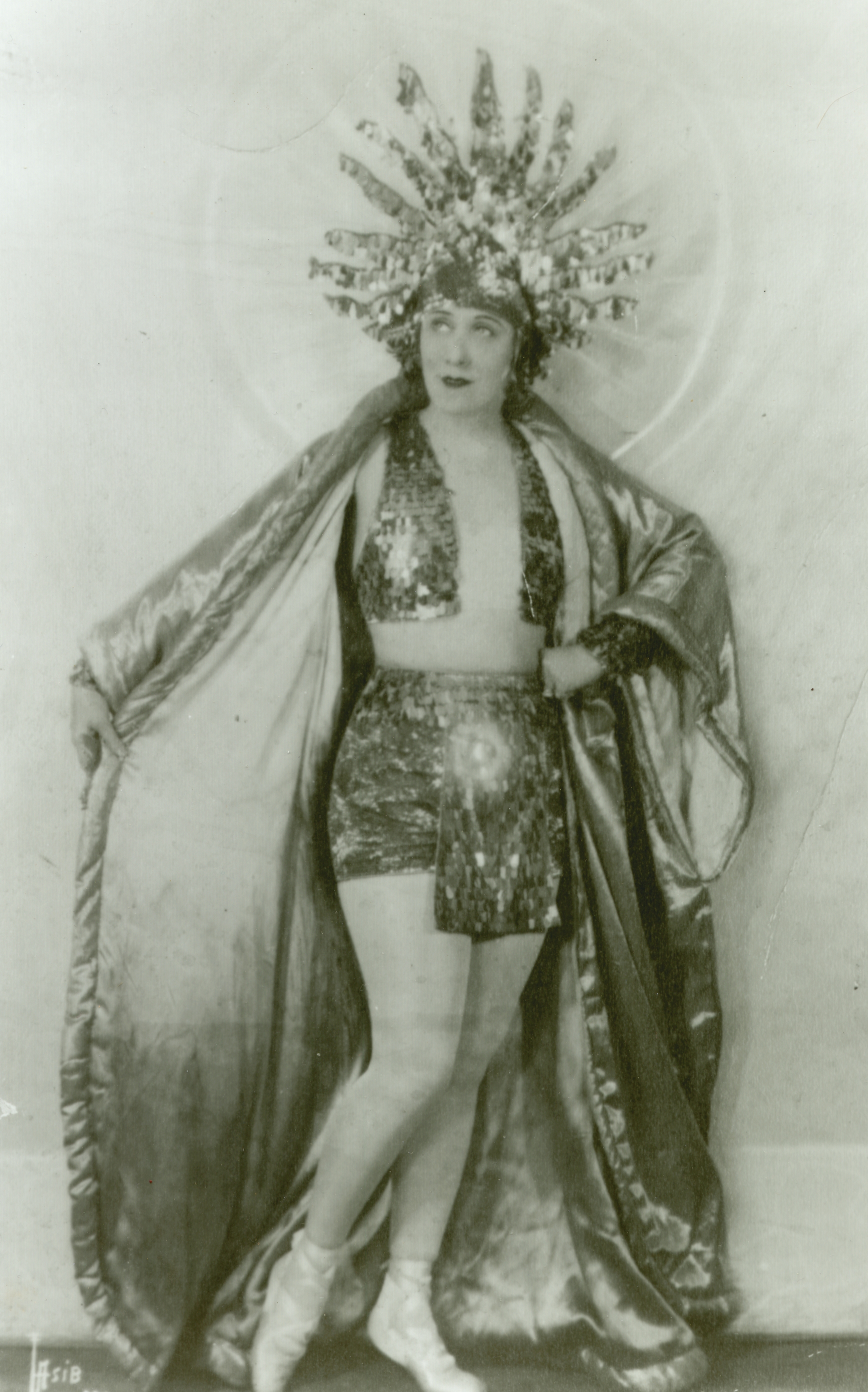 JULIA ROONEY
1887–1990
Julia Rooney was not as well-known as her father (Pat Rooney Sr.), her brother (Pat Rooney Jr.) or even her nephew (Pat Rooney III), but her career was as successful as theirs and certainly longer. Julia debuted at five, was featured with her sister Josie in vaudeville and a Ziegfeld show by the time she was 15 and played prestigious European bookings before she was 20. Her very successful solo vaudeville career as a singer-dancer-pianist rose along with vaudeville, and in 1915 she and husband-singer-bandleader Walter Clinton formed a double act. With the collapse of big time vaudeville, Julia, in her mid-forties, opened a Hollywood dance studio while Walter toured with the band. They occasionally played nightclubs and stayed wed until his death in 1966.
By 1942, Julia Mooney began her longest run as one of the stars of Ken Murray's Blackouts (1942–49). One of her last major engagements was on television in Johnny Carson's Sun City Scandals (Julia was 82). On her hundredth birthday, those who attended to celebrate her centennial were treated to Julia singing and playing piano and even doing a few dance steps.
For more information about Julia Rooney send for Volume VIII, Issue 2 of Vaudeville Times.
THE DANCING ROONEYS
The Rooney clan—Pat, Sr., Pat, Jr., and Pat Rooney, III—were in vaudeville from beginning to end. In 1867, at the age of 19, Pat came to the United States and began his song-and- dance career in the variety theatres of The Bowery, such as Miner's and Tony Pastor's. He rejected the leprechaun look that was common to many Irish impersonations on the stage in favor of a laborer's attire. He sang comic songs and followed with a clog dance. He toured in a show packaged around himself for much of the rest of his career. He died at 44 leaving four children to follow him on the stage.
Pat Jr. initially worked with his sisters but went solo as they married, then met Marion Bent, his wife and stage partner. They became a headline act, offering patter and dance, but broke up personally and professionally. Pat's dance style was unique and much imitated: he shoved his hands into his pockets, hoisted up his trouser legs and lightly footed it across the stage in a 'soft shoe' clog done to "Rosie O'Grady." He later appeared in many musicals and some movies, working until the end.
Pat III had begun learning the trademark Rooney dance steps early in life. He appeared with several partners, including his father, and performed in vaudeville, films and the Broadway stage as a dancer. He married Estelle Wright, daughter of C.A. Wright, proprietor of "C. A. Wright's Varieties," and they retired to New Hampshire where they opened a restaurant and where Estelle lives.
For more information about the Rooney Clan, send for Volume VI, Issue #4 of Vaudeville Times.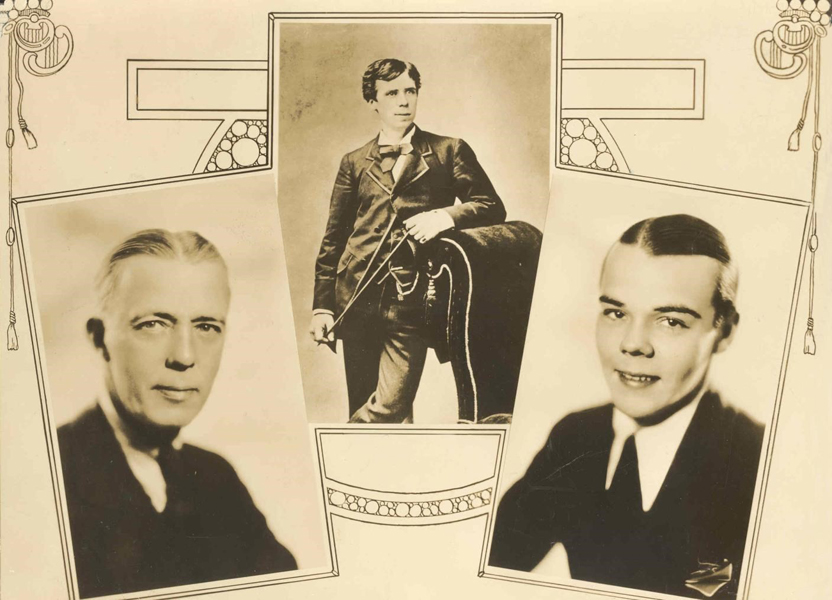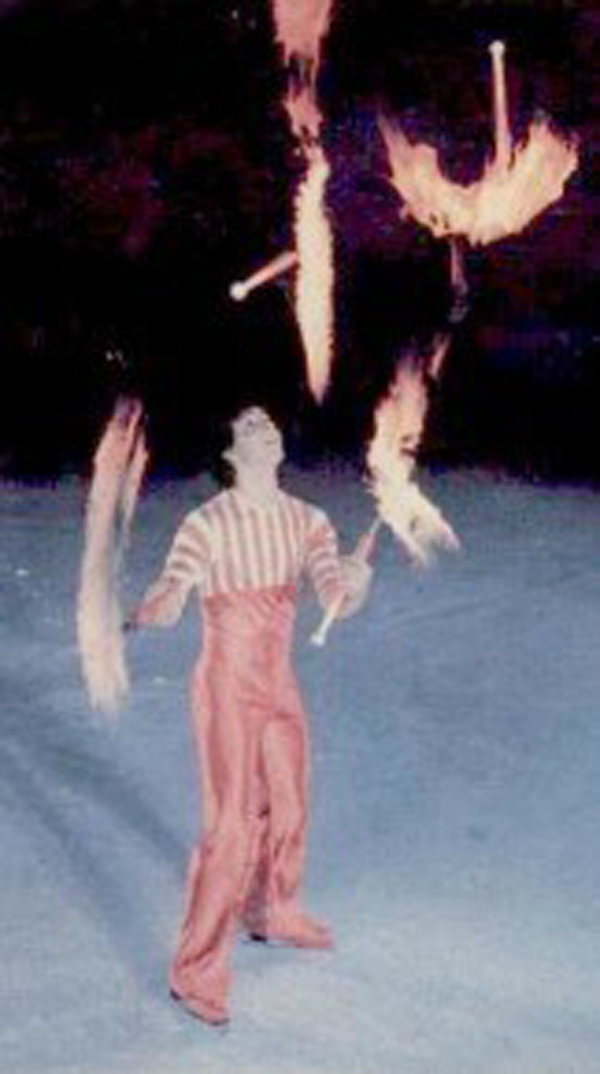 DANIEL ROSEN
1963–
His Dad worked on the Hal Roach lot in Hollywood, and the Rosens lived near the famous long stairway—that rose from sidewalk to hilltop house—where Laurel & Hardy pushed up a piano in one of their short films. If show biz wasn't in Danny's genes, it was in his neighborhood.
He fell in love with juggling at a Renaissance Fair, took lessons at a juggling booth but couldn't quite get the hang of it. Determined rather than discouraged, Danny practiced at home for months and became adept. At 12 he was juggling on the street and passing the hat. At 16 he was wowed by Albert Lucas, a juggler in an ice show, and Danny decided he would juggle and ice skate in the Ice Capades. First, he needed to learn how to skate on ice. He worked out an after-hours deal at a local skating rink and became expert.
Over the years, Danny moved into comedy clubs, touring with Mickey Rooney, Ann Miller and Mickey Deams in Sugar babies. Performing on television and on cruise ships. His juggling ability has made him a superb prop comedian and he deftly fields one outrageous sight gag after the other.
For more information about Daniel Rosen, send for Volume VII, Issue 2 of Vaudeville Times.
ROYAL ROCKETS
The Royal Rockets were a popular vaudeville roller skating act from 1930 to 1960. John, Dorothy and Paul entered vaudeville in the trough of the Great Depression, when stages were closing to live acts and motion pictures were taking over.
They did turns, about 60 turns a minute, one a second. For the finish John would swing the other two; Paul weighed about 160 and Dorothy was about 110, plus 24 pounds of roller skates. John would have Paul with one hand and one foot, Dorothy would swing in from the back and jump up on John's arm and Paul's foot, slide up on John's shoulders and lay back and then he'd lift Paul as they did the finish spins. Physical strength, balance and timing were essential; the act was performed on a 9' by 9' skating table with a four-foot circle in the middle.
The last time the Royal Rockets worked professionally was Christmas in 1959. "You know what?" says Dorothy, "If I hadn't had the kids, John, even at 80 years old now, would still be trying to throw me around!"
For more information about the Royal Rockets, send for Volume IV, Issue #1 of Vaudeville Times.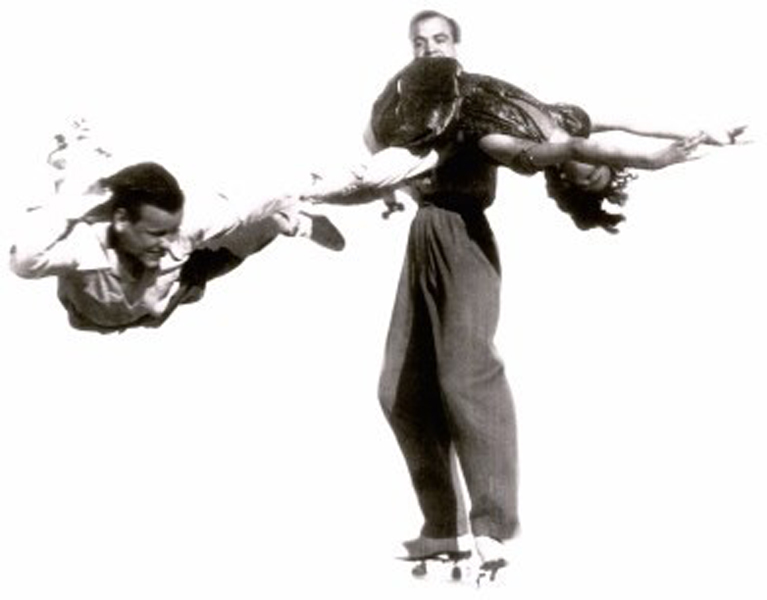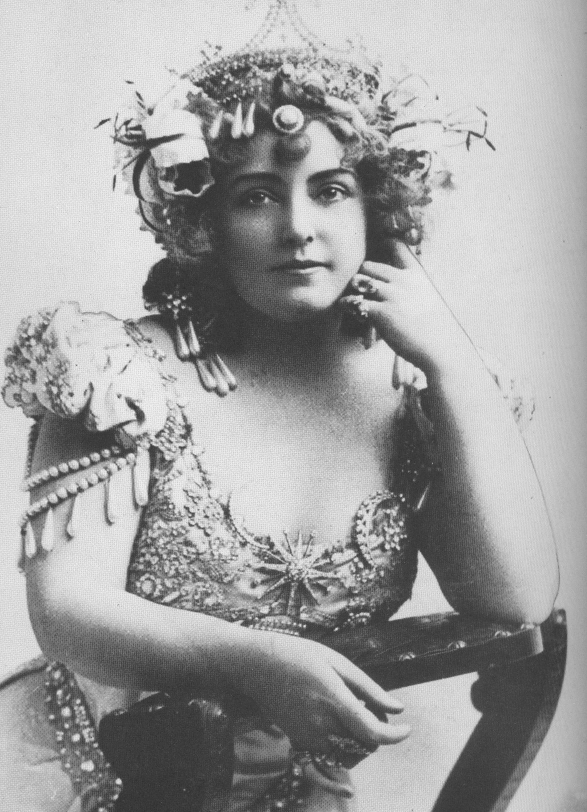 LILLIAN RUSSELL
Lillian Russell was the greatest beauty of the American stage from 1890 to 1920, She was also a willing and capable comedienne and a sweet singer, as well as a canny businesswoman. She was down-to-earth and well-liked, but she knew her value to the penny, and no producer ever bested her and few regretted paying what she demanded. Even as she grew a trifle matronly, she remained a great favorite. When she felt she and the stage were no longer suited for each other, she became a highly paid lecturer about health and beauty.
For more information about Lillian Russell, send for Volume I, Issue #3 of Vaudeville Times.
RUTH ST. DENIS
Ruth St. Denis, along with Loie Fuller, and Isadora Duncan, was one of the founders of interpretive dance. She began in the "museums" of early vaudeville, often putting in eight vigorous shows a day for the gawkers who came to look at specimens in a bottle, so- called "freaks," and performers like Ruth trying to get a stephold in show biz. All told she spent nearly 30 years touring in vaudeville, where she introduced audiences to Asian dance. She co-founded the Denishawn troupe with her husband Ted Shawn. They had a huge act with exotic scenery and costumes, a large company of dancers, and an honest feel for the Eastern metaphysics and dance.
For more information about Ruth St. Denis, send for Volume I, Issue #1 of Vaudeville Times.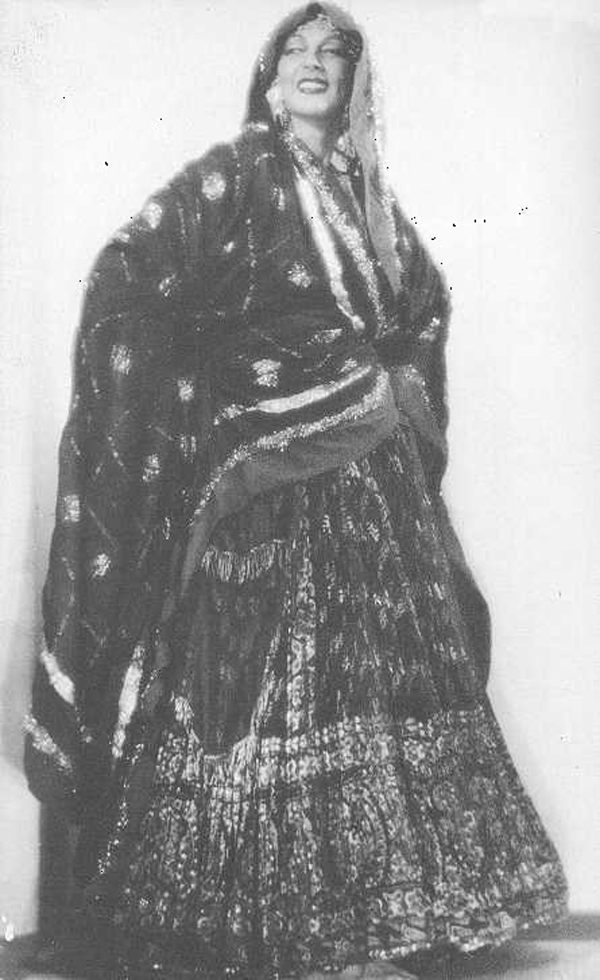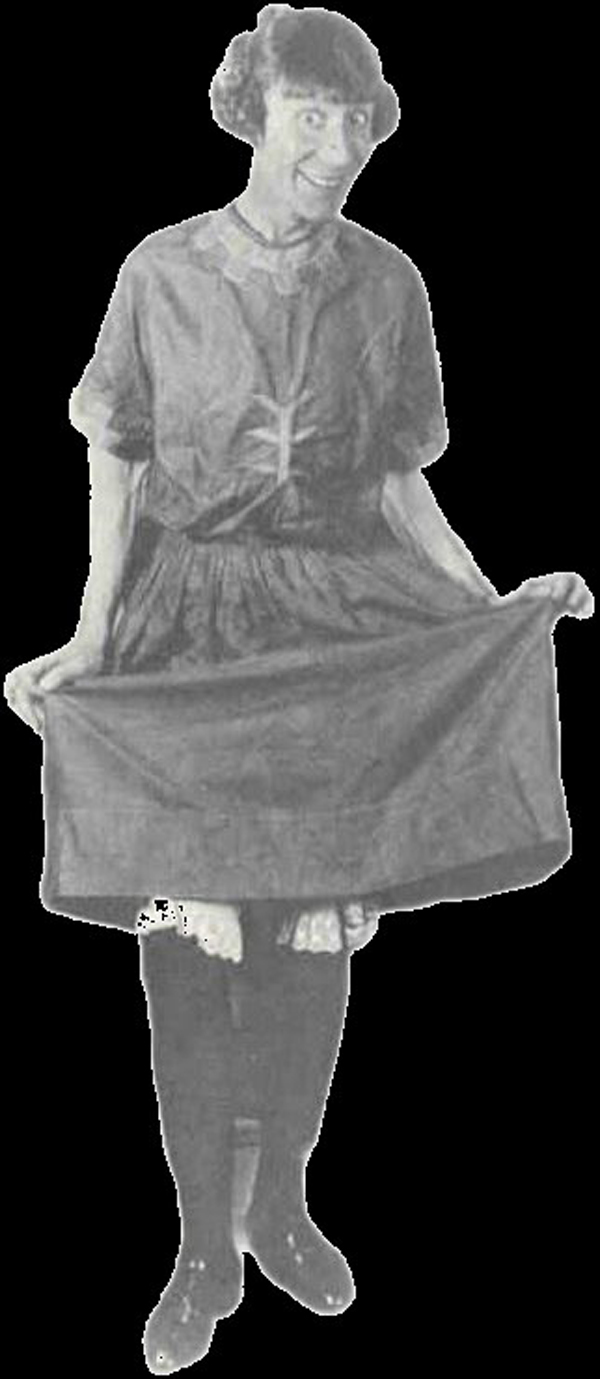 CHIC SALE
1885–1936
Usually, rube comics were favored by rural audiences who liked their entertainers down to earth. In Chic's case, you couldn't get more down to earth than the outdoor privies that figured in his storytelling and became the theme of his best-selling book, The Specialist—still in print after 75 years.
Despite a preference for sophisticated monologists, Broadway audiences took to two of the best cracker barrel types, Will Rogers and Chic Sale. Chic portrayed a village full of hayseed characters in his storytelling; 'Granpa' was his most successful, the one that Hollywood confined him to after Chic Sale left the stage for movies.
For more information about Chic Sale, send for Volume VI, Issue #2 of Vaudeville Times.
RAE SAMUELS
1887–1979
Her parents were Welsh immigrants, come to the USA to work the mines, but her dad died young, when Rae was little more than newborn, the youngest of ten children, of whom three died before adulthood. A family friend and neighbor, 'Aunt Jane,' taught little Rae to sing and recite and she went on to amateur performances and then, as a teen, to sing in a relative's small time vaudeville act.
By 1919, Rae was a well-paid 'single woman' in vaudeville. She was wooed by fight promoter Marty Forkins who became her manager and husband until his death. It was Rae who tipped Marty to an expert African American tap dancer, Bill Robinson, who was light on his feet and soon in demand in white vaudeville. Marty managed Robinson until Bill's death.
Rae was a peppy, personable performer who paced her act briskly with a mixture of dialect songs, novelty numbers and comical anecdotes and asides to the audience. Occasionally, she worked in blackface but, more usually, she dressed elegantly on stage, the better to contrast with the comic 'rube,' Jewish and Italian dialect numbers she sang and enacted. She retired with the death of vaudeville and lived into her nineties.
For more information about Rae Samuels, send for Volume VII, Issue 3 of Vaudeville Times.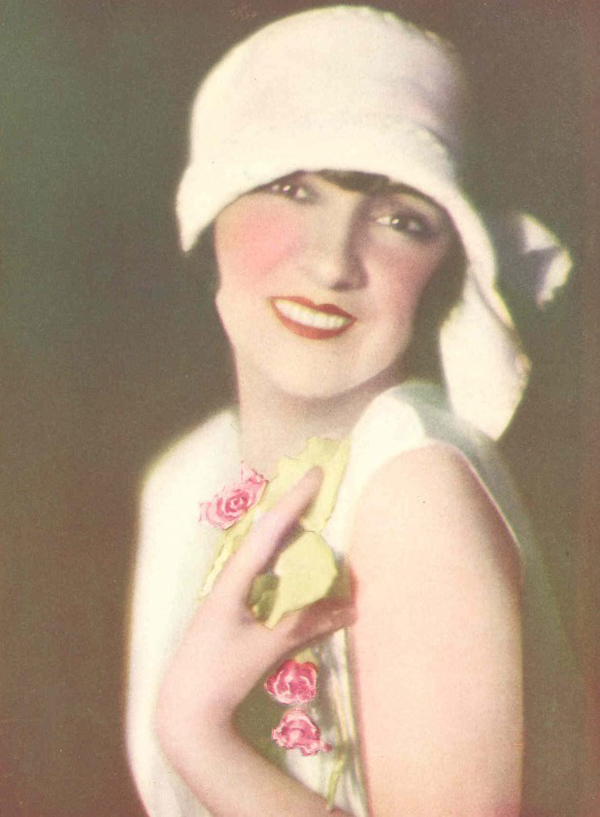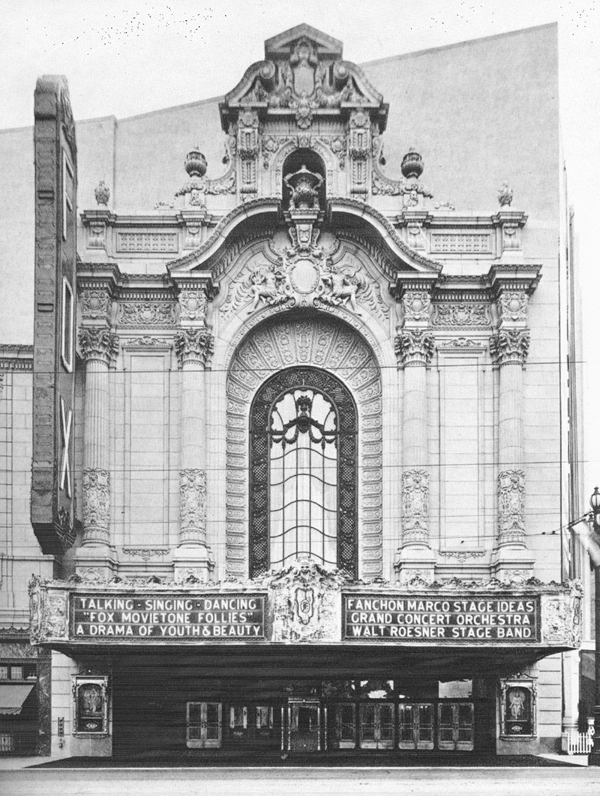 SAN FRANCISCO
The Gold Rush of 1849 propelled Yerba Bueña, a small settlement by the Bay into a bustling, bawdy center of ambition and thwarted dreams. On the route to worldly sophistication, San Francisco battled and survived six large fires between 1849 and 1851. Each time it rose from ruin and rebuilt itself as a center of commerce, transportation and entertainment. Its most famous fire gutted nearly the entire city in 1906.
The entertainments began in saloons and, as proprietors sought to outdo each other, blossomed into melodeons, vaudeville theatres and opera houses. The variety of entertainments was as broad as America and the people who flocked from all over the USA to San Francisco in search of some sort of success and fulfillment. The dives of the Barbary Coast were second to none in Seattle, New Orleans or New York for vice and danger. The fine arts were as generously patronized as in New York City, Chicago or Boston.
Although the wrecking ball of urban redevelopment demolished many of San Francisco's cherished theatres—including the Fox, judged by many as "The World's Finest Theatre"—several of the great old palaces of legit and vaudeville remain today: the Golden Gate, the Pantages, the Geary and the Curran.
For more information about San Francisco, send for Volume IV, Issue #3 of Vaudeville Times.
SANTORO & MARLOW
Edward Santoro 1869–1946
Margaret Marlow 1885–1951
Baby Victory 1902–1981
Not every act lasted a lifetime; some performers teamed up for a season or two, then went their separate ways. Santoro & Marlow lasted a bit more than a decade, but as they were married and parents, breaking up the act was not simple.
Santoro & Marlow had entered vaudeville around 1900 as a mixed double. Ed, a former art student and actor, recited and sang while he painted an upside down picture. Margaret sang and tore paper (very popular at the time), pinching and tearing pieces from a folded sheet of paper. They finished together and ED turned his painting right side up as Margaret unfolded a lovely, lacey design.
Ed soloed as a tramp comedian before settling down in Chicago. Margaret worked as a singer in the 1910s and also did a "sister act" with her daughter. Their oldest child, billed as Baby Victory, had been brought into the act when she was three. The public loved cute personable children, but often found them less charming as they struggled through their adolescence. At the same time, Victory no longer found show business charming and longed for a normal child's life. BY the end of vaudeville, none of the three remained in show business.
For more about Santoro & Marlow with Baby Victory, send for Volume IX, Issue #4 of Vaudeville Times.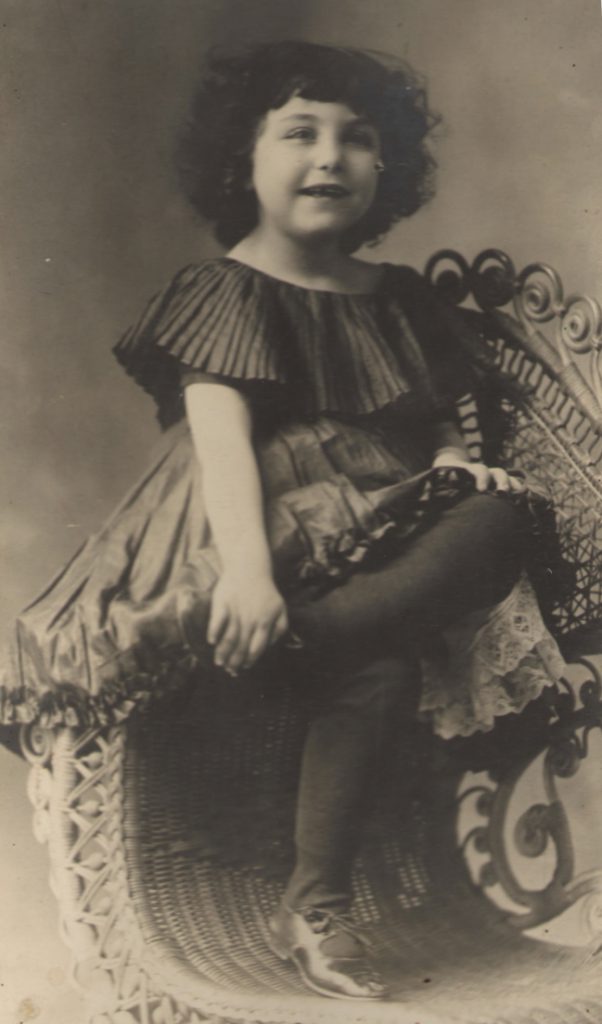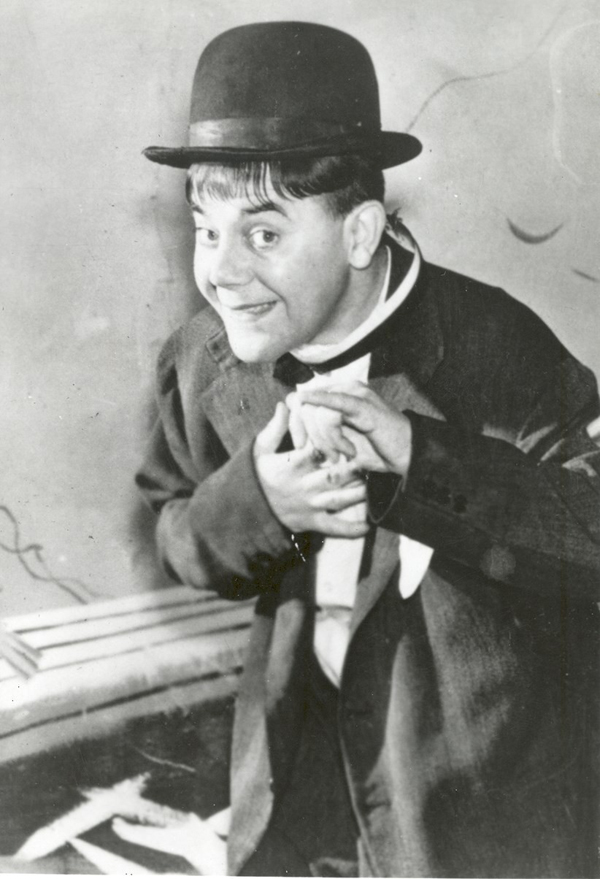 JIMMY SAVO
Jimmy Savo was one of the top comics of vaudeville and the Broadway stage. Charlie Chaplin called him the "best pantomimist in the world." Like W.C. Fields, who inspired him, and Fred Allen, Savo began as a juggler and later added comedy, singing and magic to his act. Two of his most remembered songs were "River Stay 'Way from My Door" and "(You Get No Bread with) One Meat Ball."
For more information about Jimmy Savo, send for Volume II, Issue #1 of Vaudeville Times.
BLOSSOM SEELEY
Blossom Seeley was one of the greatest vaudeville singers, an equal in talent and billing to Nora Bayes and Sophie Tucker. Blossom began as a child performer and worked San Francisco's Barbary Coast as a ragtime singer. Her strutting and finger-snapping, syncopated rhythms gave distinction to her act and she was enticed eastward to New York, the center of big-time vaudeville and musical revues. She worked solo in vaudeville and with her husbands. Joe Kane was one and Rube Marquard, the top flight pitcher for the New York Giants was another. Benny Fields came next and he was to be Blossom's lasting partner on stage and off.
Seeley made a couple of films, appeared on radio and seemed to be content to fade away in tune and time with vaudeville. After Benny Field's early death in 1959, Blossom tried a comeback, appearing on the Ed Sullivan TV show. Although she could still sing well in her seventies and eighties, and was still a captivating performer, her era and her audience were gone.
For more information about Blossom Seeley, send for Volume II, Issue #4 of Vaudeville Times.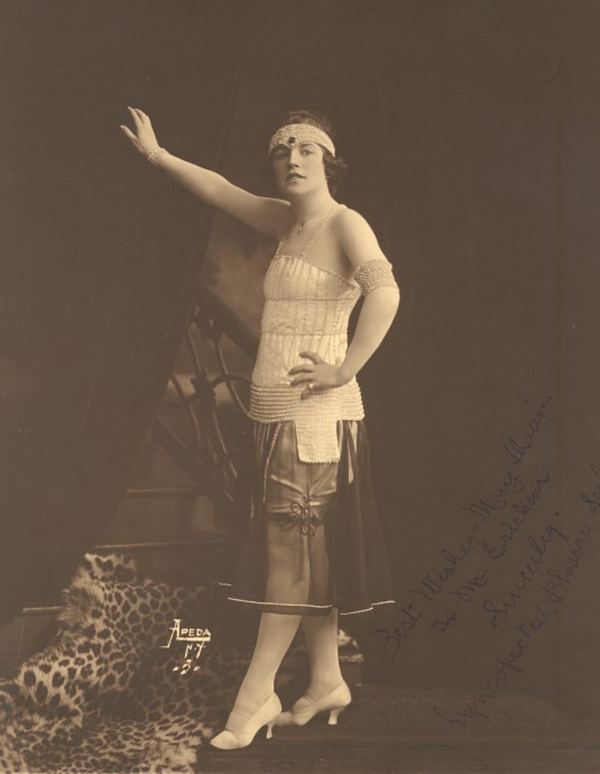 CHRIS SIMMONS
1950–
London-born but raised in the USA, Chris fell in love with old phonograph recordings by Sam Mayo, Harry Champion and other music-hall greats, and discovered that music-hall performer James Fawn, born James Simmons, was a relative. Growing up, Chris learned to play banjo, violin and concertina and sang in Gilbert & Sullivan productions.
After college, he acted in period piece plays, such as Sheridan's The Rivals and played in a jug band and introduced some music-hall numbers into the band's repertoire. This grew into the first production of An Evening At A British Music Hall, a production so well received that thirty more years of music-hall productions ensued. Members of the company include Bob Fahringer, Joe Birchak, Peachy Stone, Bob Cohen, Murray Callahan, Alex Barry, Caroline Leland, Sandra Graham, Glen Longenhagen, Rick Weisman and Robert L.A. Williams.
For more information about Chris Simmons and An Evening At A British Music Hall, send for Volume VIII, Issue 4 of Vaudeville Times.
BESSIE SMITH
Empress of the Blues
She was the definitive Blues Queen, not because she lacked formidable competition from "Ma" Rainey, Ida Cox, Rosa Henderson and a dozen other greats, but because Bessie Smith had one of the great voices of the Twentieth Century and a sure sense of musicianship.
Bessie had a voice like a pipe organ but she sang with discipline, never going over the top either emotively or musically. The recorded evidence displays a singer who chose often to confine herself to a range of a few whole notes. But within that range she exercised every option from perfectly articulated half- and quarter-tones, slurs and phrasing.
Off-stage her life was not as disciplined. She was a figure much larger than life with emotions to fit. Her willfulness and impetuosity led to her early death in an automobile accident.
Bessie Smith lives on through her recordings, which have not been out of print for half a century. But in her stage act, with which she toured for decades in black vaudeville, Bessie also combined dancing and comedy, and was reportedly a fine pantomime.
For more information about Bessie Smith send for Volume III, Issue #3 of Vaudeville Times.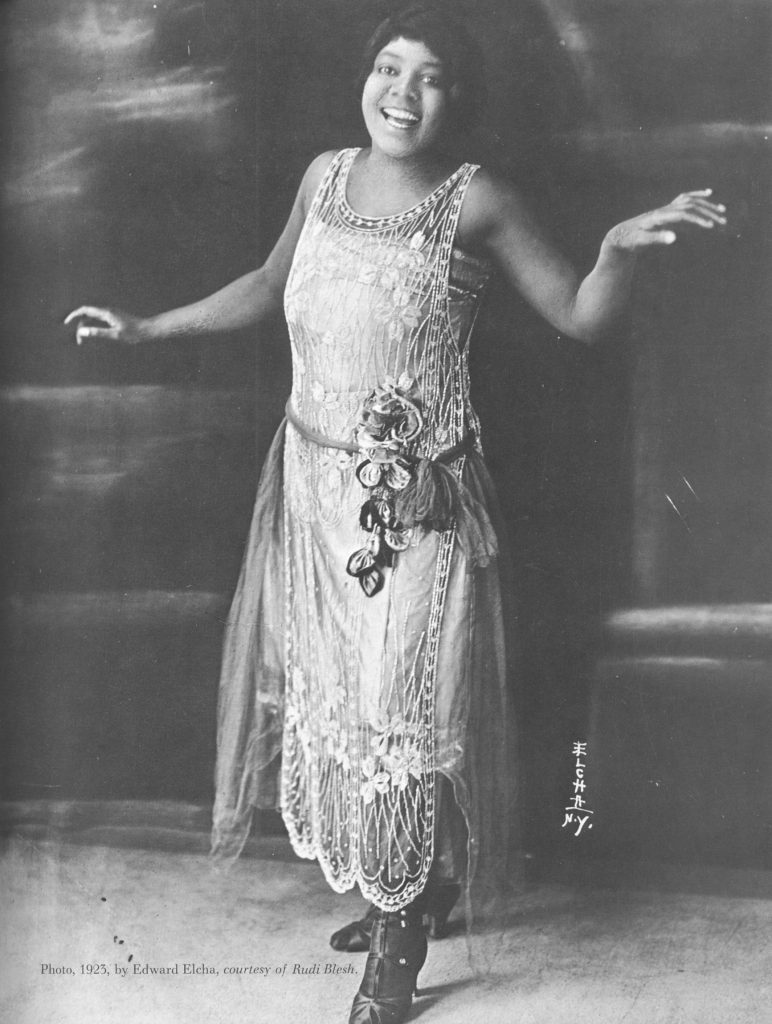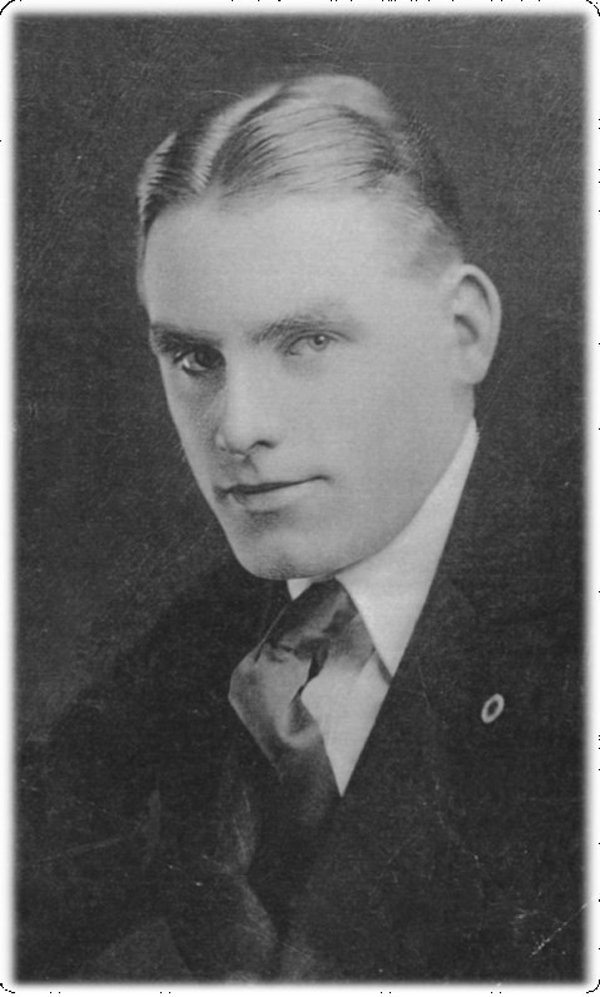 PAUL GERARD SMITH
At his peak, Paul Gerard Smith had a hundred vaudeville acts working across America. Audiences might not have recognized his name—although a few would, but if you were in show business, vaudeville or musical revue, you knew Paul Gerard Smith was one of the most successful comedy sketch writers of his day.
He started out when he was thirteen, writing a few skits and slapping together some entertainment to raise money for baseball uniforms. The he went to work as a stringer, then funneling news tips to reporters, finally writing ad copy for movies before the First World War called. PGS joined and was assigned to producing shows for the Armed Services.
When he returned to civilian life he jumped into show business whole-heartedly. Within a year he was rising rapidly as a sketch writer; within a couple of years he was creating comedy sketches for Joe. E. Brown, Clark & McCullough and Jimmy Cagney, plus dozens and dozens of other well- known acts of the day whose names never made it into the history books. He branched out into book shows, usually coming into them as a show doctor. Funny Face was one of Smith's most successful Broadway musicals.
He made the move to Hollywood and worked on a few pictures for Buster Keaton and Harold Lloyd, and adapted the Boys from Syracuse for the screen. It was also time to take it easy. For much of PGS's life he had been a short order writer. After he settled in Hollywood, he began to write stage plays and screen plays. Some were better than others, some were made into good movies and others weren't. In Hollywood, the writer may not be a short order cook but the director is the chef. And PGS began to write for his own pleasure.
For more information about Paul Gerard Smith, send for Volume IV, Issue #2 of Vaudeville Times.
TRIXIE SMITH
There were dozens of blues singers playing black vaudeville in the 1910s and 1920s, and Trixie Smith was of the more famous. As vaudeville declined in the late 1920s and the rage for blues queens has yielded to the public's newly acquired taste for radio crooners and "girl singers," Trixie segued into acting roles. Yet despite a successful career, it does not appear that there are any surviving photographs of Trixie and only a few of her recordings have been re-released within compilation albums and CDs.
For more information about Trixie Smith, send for Volume II, Issue #3 of Vaudeville Times.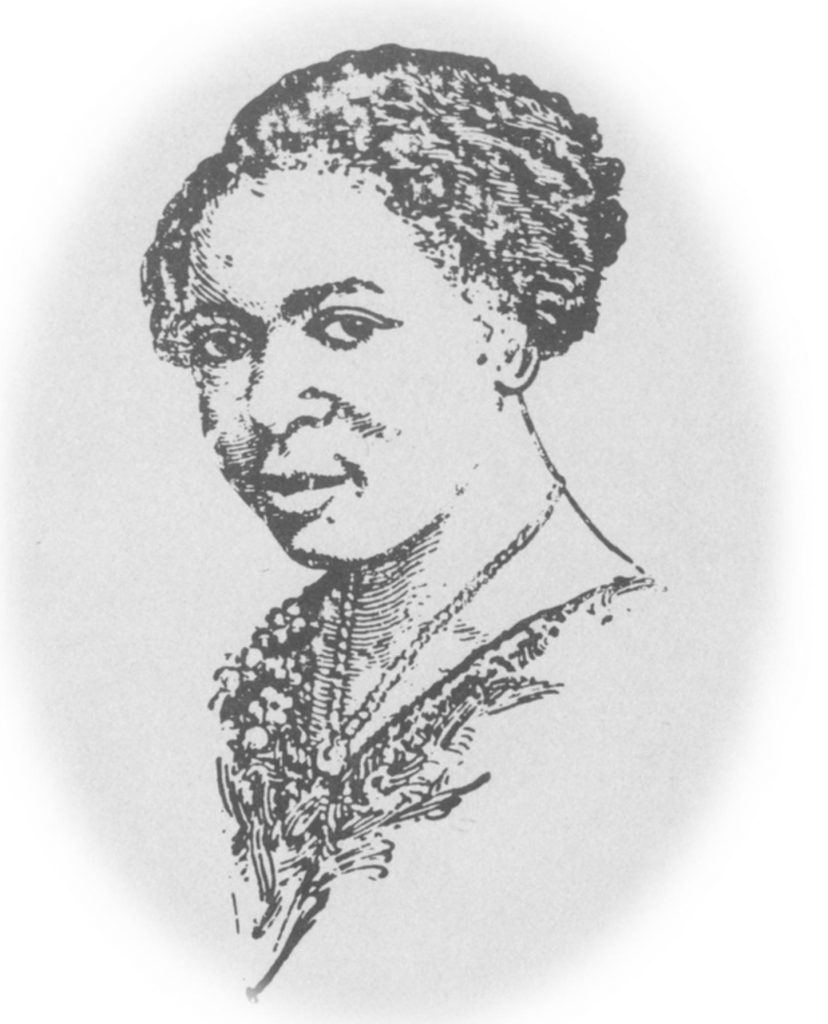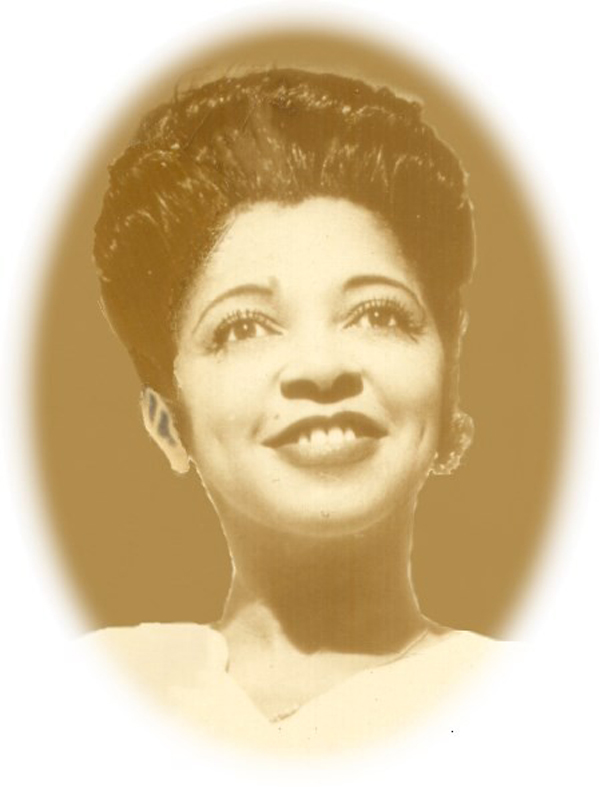 VALAIDA SNOW
1903-56
It is a wonder that Hollywood never made movie about Valaida's life, but they would have had to find a leading lady capable of blowing trumpet, tap dancing and singing, at the very least. Her life was more sensational than her career, and it included time spent in a Nazi internment camp.
Snow grew up in a musical show business family, played black vaudeville as a youngster, joined several colored revues touring Toby time in the South and playing for urban African American audiences in top black venues like Harlem's Lafayette and Apollo Theatres and Chicago's Grand Terrace nightspot. Much of her career was spent abroad in places as far ranging as Calcutta, Shanghai and Singapore. One of her last engagements was at the Palace Theatre when the famous Manhattan flagship revived its vaudeville policy in the late 1940s and 1950s.
For more information about Valaida Snow, send for Volume VIII, Issue 1 of Vaudeville Times.
DAVID SOREN
1946–
For most vaudevillians, unless they went on to greater fame and fortune in network radio, television or motion pictures, their showbiz careers remained the highlight of their lives. Child performer in radio, nightclubs and the tail end of vaudeville, David Soren reinvented his life at every turn. From variety shows at the local Boys' Club in Philadelphia, Howie Davis, as Soren was billed, sang and danced in Kiwanis shows, did a solo act in nightclubs, was a cast regular in various local live television shows, including the Horn & Hardart Children's Hour, and toured a circuit of theatres with the stars of those shows, Chief Halftown, Sally Starr and Pete Boyle.
During his teens and early twenties, billed only as Soren, he made several recordings, but college was his major focus. David Soren became an archeologist and today is affiliated with institutes in the United Kingdom and Italy, is a professor at University of Arizona in Tucson and still manages to teach a course on vaudeville.
For more information about David Soren, send for Volume VIII, Issue 4 of Vaudeville Times.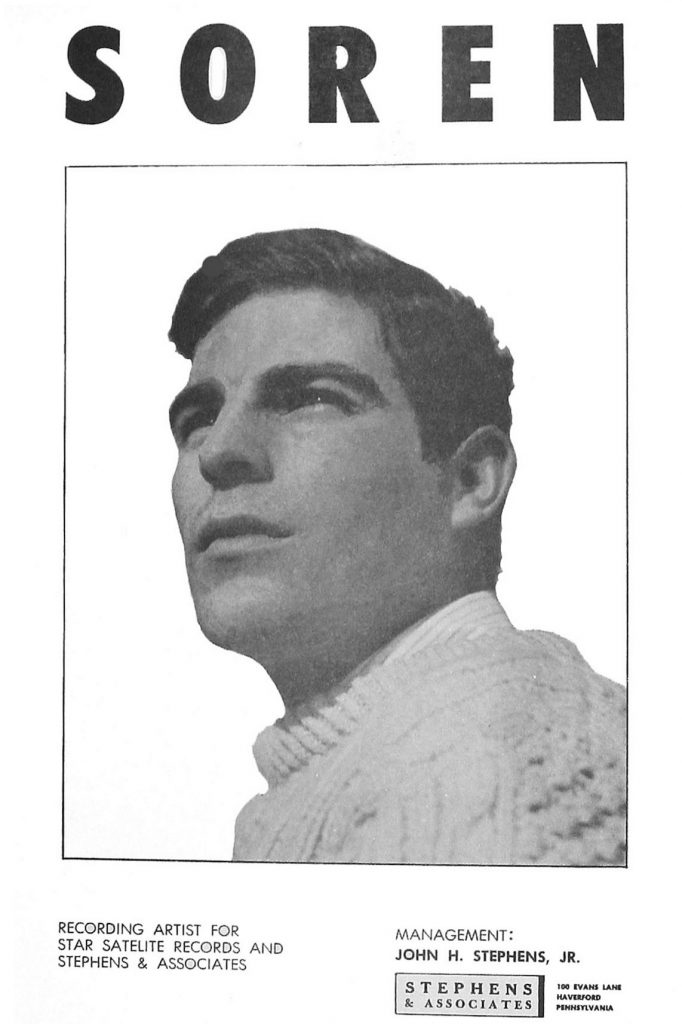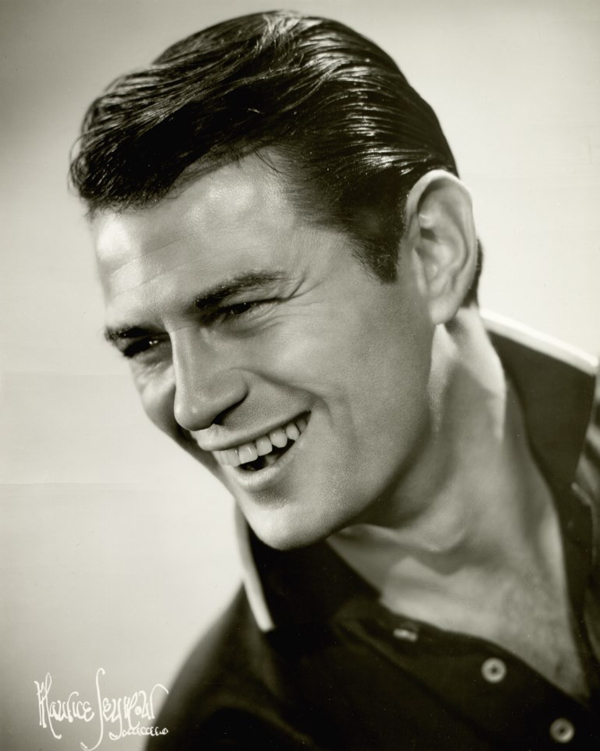 LARRY STORCH
1923–
Best remembered from his stint as Corporal Agarn on television's F-Troop, Larry Storch is both a comedy actor and a comedian. His ability to act in any accent, from believable to cartoon exaggerated, to sing, dance and clown and to do stand-up comedy opened up all fields of show business to him. He began as a teenager in vaudeville, moved into network radio, performed in Navy shows while serving in the Second World War, played posh night spots on his return to civilian life, was in on the ground floor of network television, has starred or been a featured regular in a half dozen TV series, performed on most TV variety shows, acted on TV dramas and dozens of theatrical movies and appeared on Broadway. Since the death of Mel Blanc, Larry Storch may hold the record for the number of cartoon voice-overs.
For more information about Larry Storch, send for Volume IX, Issue 1 of Vaudeville Times.
SUTTON & LEE
Sutton & Lee were a self-described "rodeo act." They played vaudeville, circus, wild west shows, rodeo and nightclubs. Shorty appeared in silent western movies as a rider and roper, and toured with Tom Mix and Ken Maynard in personal appearance tours. He had been fascinated with the cowboy life since he was a child and he never wavered from his intent to make his living through cows and horses.
From his start as a ranch hand he moved into rodeos and then to silent films where he watched Doug Fairbanks learn to manipulate bull whips for his role in Don Q. Shorty learned by watching and took his new skills into rodeo shows, circus and vaudeville. He used to bring someone on-stage from the audience to assist him, but on tour he met Betty Lee and she became his assistant, first, and later his partner in the act.
In their act, "Rope, Whips and Humor," they were rush on the full stage cracking their whips, both of them slicing pieces of paper into fragments. Then Shorty would tie handkerchiefs around Betty's head, her wrists behind her back and then stick a third in the breast pocket of her blouse. With Betty's back to the audience, Shorty would then whip off the kerchiefs from the other side of the stage. With her head and wrists freed, Betty would turn to the audience as Short plucked out the breast pocket handkerchief with his whip. Keeping a fast pace Shorty would then whip cigarettes out of Betty's mouth and the two of them would join for the big finish of their ten-minute act by whip-slicing newspapers down to postage stamp-size fragments.
The act kept working in a variety of venues until 1975. Shorty passed on in 1982. Since then Betty stayed active in charity work and today swims regularly and goes out to dine and attend theatre.
For more information about Sutton & Lee, send for Volume IV, Issue #1 of Vaudeville Times.