T.O.B.A. & BLACK VAUDEVILLE
Not just separate and certainly not equal, Black Vaudeville grew parallel but hidden beside mainstream vaudeville. There were theatres which catered to African American audiences from Chicago to Kansas City to Dallas and east through the deep South from New Orleans to Florida and back up north to Baltimore, Washington, Philadelphia and New York City. And there were more theatres for blacks in all the big towns and small cities that spotted the map between Richmond, Virginia and Tulsa, Oklahoma and from Atlanta, Georgia to Cincinnati, Ohio.
Most of these theatres were owned by white men for whom entertaining blacks was simply a business. Most were no better and no worse than those who owned or managed theatres for audiences. But some were far worse. And a few were gentlemen. There were also a few theatres owned by African American women.
Most of these theatres were vaudeville houses. In the early days, an act—black or white–would write ahead to various theatre owners, sending their clippings, hoping to secure a booking. Booking agents came on the scene before the turn of the Twentieth Century and soon proved invaluable because they arranged the booking dates for both the theatres and the performers. Since there were more performers wanting work than there were theatre owners looking for acts, most bookers soon were doing the owners' bidding.
Black vaudeville got organized into a circuit by 1909 and the Theatre Owners Booking Association (T.O.B.A.) determined which acts went where and for how long and how much. Toby Time, as it came to be called, started with 31 theatres; at its height in the mid-1920s it numbered nearly 100. Early on its reputation was so bad that black acts decided that T.O.B.A. must stand for Tough On Black Artists—or Tough On Black Asses. But by the early 1920s the New Negro press was demanding reforms and things at T.O.B.A. started to improve. By 1924 a black man who owned a number of theatres was part of the leadership of T.O.B.A.
Not all black theatres signed up with T.O.B.A: the more prestigious theatres of Harlem, Philadelphia, Baltimore and Washington stood aloof and earned their place as the tops in black vaudeville.
Some black vaudevillians were wooed away from Toby Time to appear in mainstream vaudeville as early as the 1890s. Others preferred to work for audiences made up of their own people despite the lower salaries. By the late 1920s and just before white and black vaudeville expired, T.O.B.A. was becoming a shadow of itself. But theatres devoted to black audiences and performers, musicians and writers didn't die out. The Harlem Renaissance saw a flowering of creativity just as Toby Time had finished its tour, and black vaudeville drama led to the Negro Acting Ensemble and other like ventures, and vaudeville continued to fill the stage of Harlem's legendary Apollo Theatre.
For more information about Black Vaudeville, send for Volume II, Issue #3 of Vaudeville Times.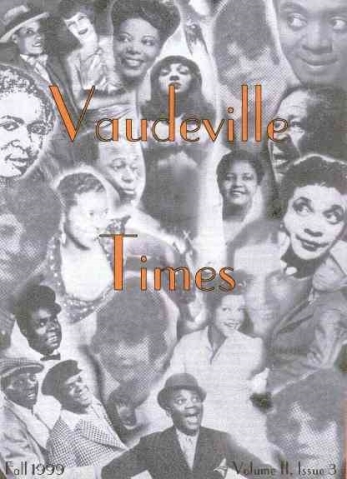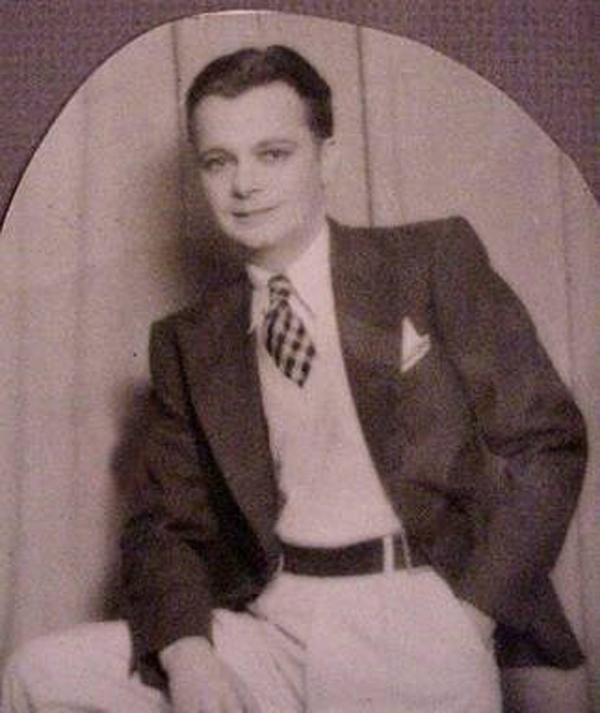 Eddie's immortality came through his son, Russ Tamblyn, the athletic dancing star of many Hollywood musicals such as West Side Story, Thom Thumb and Seven Brides for Seven Brothers. Eddie was a talented dancer, too, but his youthful appearance and short stature typecast him as a juvenile in Broadway musicals like Good News and Follow Thru, and he spent years, literally, with these shows on the road.
The growing realization that the Great Depression was going to be a long-run production, that the public was turning away from big-time vaudeville and the bright-eyed, All American light-hearted musical of the 1920s and early 1930s to the less-expensive talking pictures and radio, meant that show business was changing fast and radically. The trick for a performer was to switch gears. When Hollywood began to binge on musicals, dancers knew it was time to head west.
Eddie Tamblyn made a number of Hollywood movies, and for a time he enjoyed featured performer billing. But he couldn't seem to break out of the pack of Hollywood hopefuls who, like him, were escaping Broadway and vaudeville. Gradually the jobs got fewer, less important, and finally meaner. Being a stage juvenile is not an annuity for old age. Neither is being a dancer. They are incompatible with aging. Yet Eddie had a fine wife and talented children who made successes in and out of show business. His granddaughter, Amber, is a TV soap star.
For more information about Eddie Tamblyn, send for Volume IV, Issue #2 of Vaudeville Times.
1878–1947
She was vaudeville's most popular headliner from shortly after 1900 until the late 1920s. Tanguay and big-time vaudeville faded together. No other vaudevillian was as consistently as high paid as she. No one was better known from coast-to-coast.
Her costumes were nearly as outlandish as her offstage behavior, but onstage she worked very hard for nearly a half hour of frenzied singing and strutting. She knew she wasn't conventionally beautiful, could not sing or dance well or act, but no one radiated personality to compare with Eva. She was the New Woman before social commentators thought of the term. She offered fun, sex appeal and a finger to the snoot at society's conventions.
For more information about Eva Tanguay, send for Volume IX, Issue 1 of Vaudeville Times.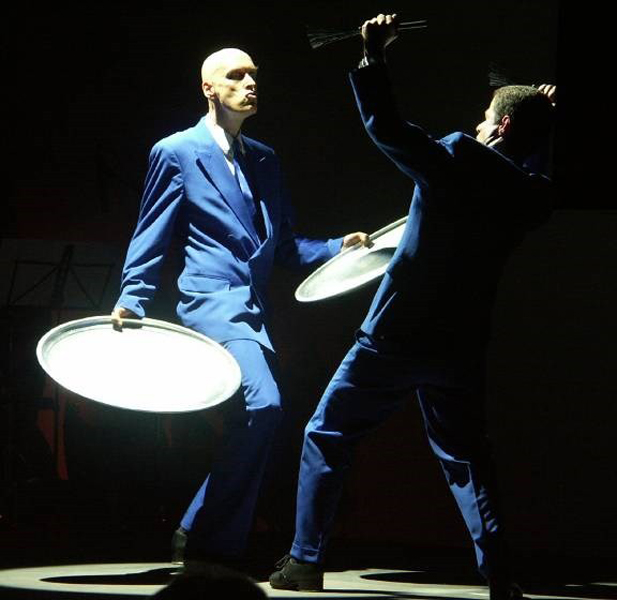 In 2004, when Tap & Tray brought their style of percussive dance to Chicago, the reviewer for the Chicago Tribune, Lucia Mauro, wrote: "The German duo Tap & Tray made their Chicago debut with classic performance styles of the 1930s and 1940s, including one show-stopping number in which they twirled big silver trays while tapping in uninterrupted synchronicity. But while the tall, relaxed Kurt Albert and his shorter vivacious partner Klaus Bleis have resurrected a vaudevillian novelty approach to tap, they are remarkably avant-garde. Both bring a whimsical precision, speed and elegance to their astute and witty craftsmanship. And, although the spinning trays thrilled the audience, a segment in which they carved lithe musical phrases into the floor with effortless grace made the greater impression."
For more information about Tap & Tray, send for Volume X, Issue 4 of Vaudeville Times.
Fay Templeton was a beloved Broadway favorite for 50 years. Born into a theatrical family, she starred in burlesk, vaudeville and Broadway musicals. She began as a child performer, blossomed into a pretty ingénue of light operas, and ripened into a comic singer and was a mainstay of Weber & Fields Music Hall. She ended her career as the title character in Jerome Kern's musical, Roberta (which introduced Bob Hope). And through all the years, she enjoyed the unflagging devotion of her audiences as few other would.
For more information about Fay Templeton, send for Volume I, Issue #3 of Vaudeville Times.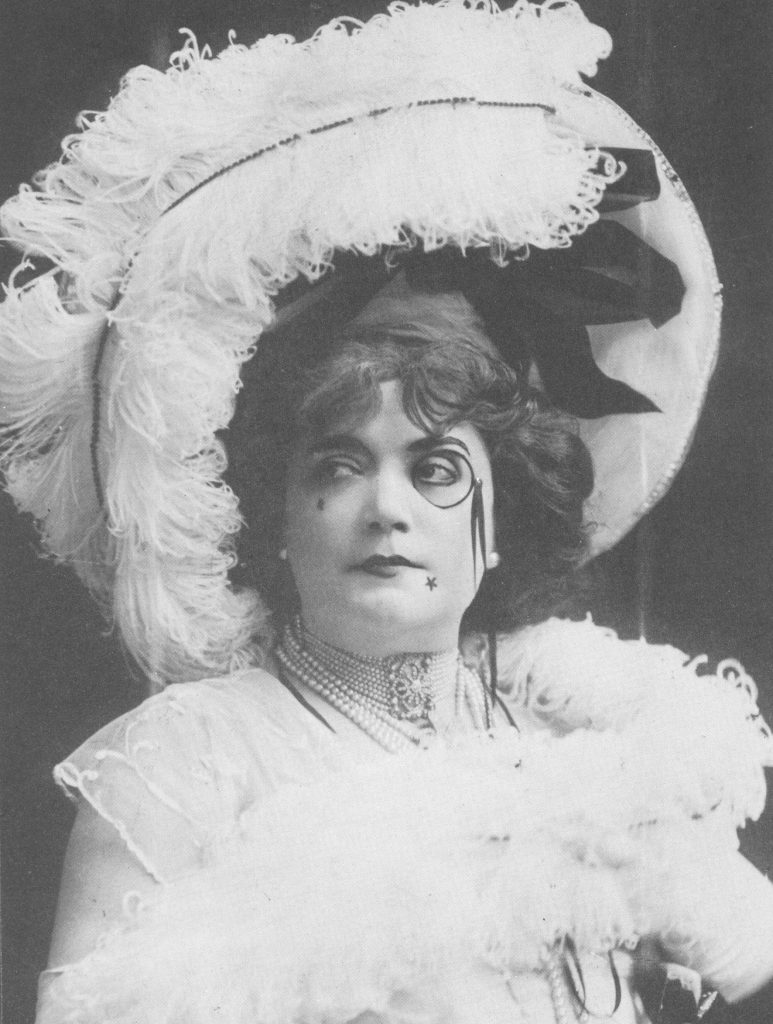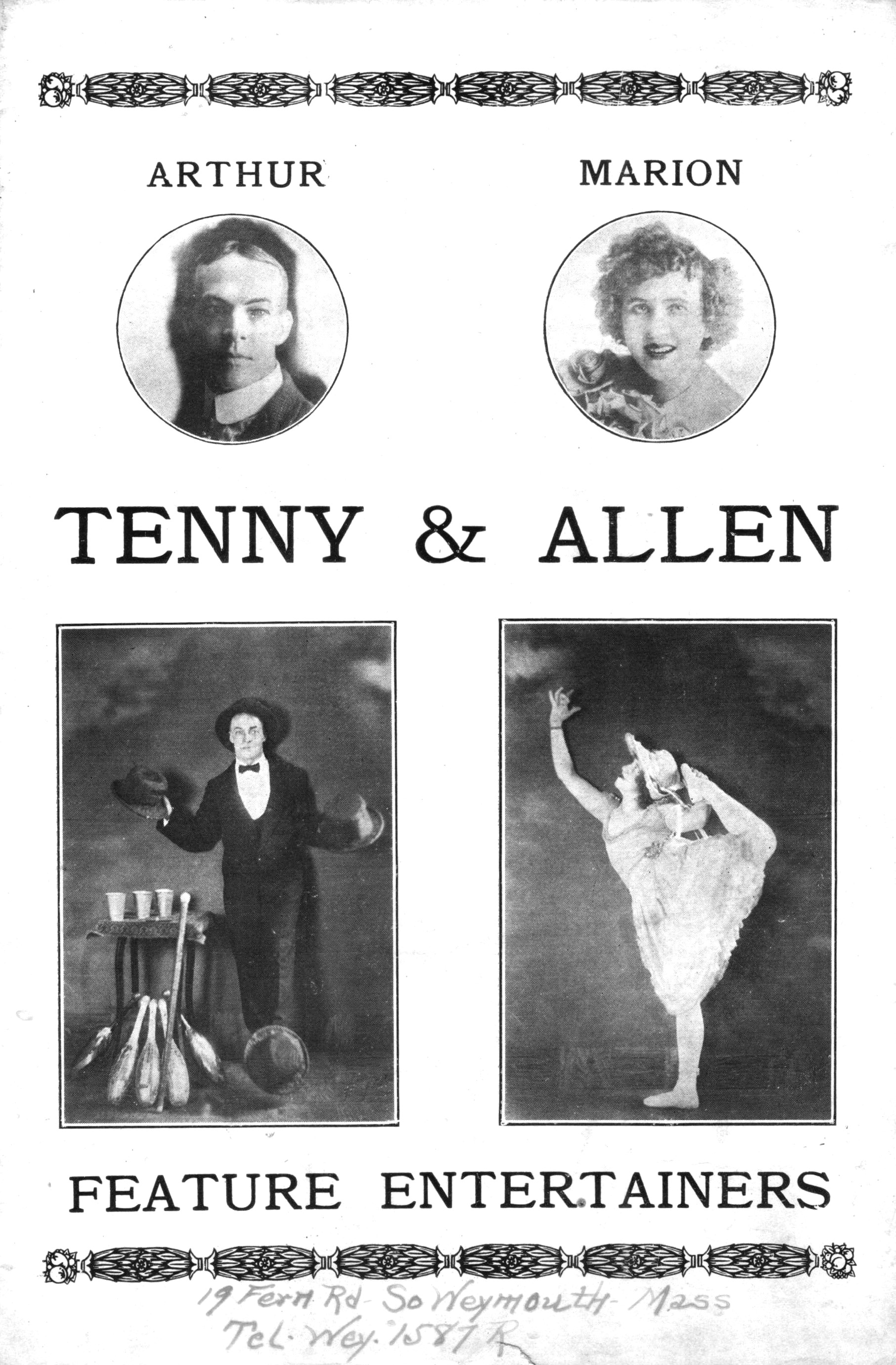 Art Tenny 1877–1943
Babe Allen 1891–1964
Both were small-time vaudevillians, the type who provided the backbone of vaudeville, ready, willing and able to do a ten-minute act or provide an entire evening's entertainment. They met while appearing in vaudeville, married, had two children and formed an act and worked until vaudeville left them stranded in civilian life to which they never comfortably adapted.
Babe was a dancer who learned to handle comedy dialogue; Art was a gymnast who took up juggling, joke-telling and singing. From 1910 until 1933, they played tent shows, vaude houses, county fairs, church and Masonic halls entertainments.
For more information about Tenny & Allen, send for Volume VIII, Issue 2 of Vaudeville Times.
The Three "X" Sisters were known in vaudeville as The Hamilton Sisters & Fordyce before network radio made them into the mysterious singing sisters of the air who wore eye masks for their publicity shots. They also worked, off-camera, providing the voices for the musical cartoon characters during the early sound era.
For more information about The Three "X" Sisters, send for Volume I, Issue #4 of Vaudeville Times.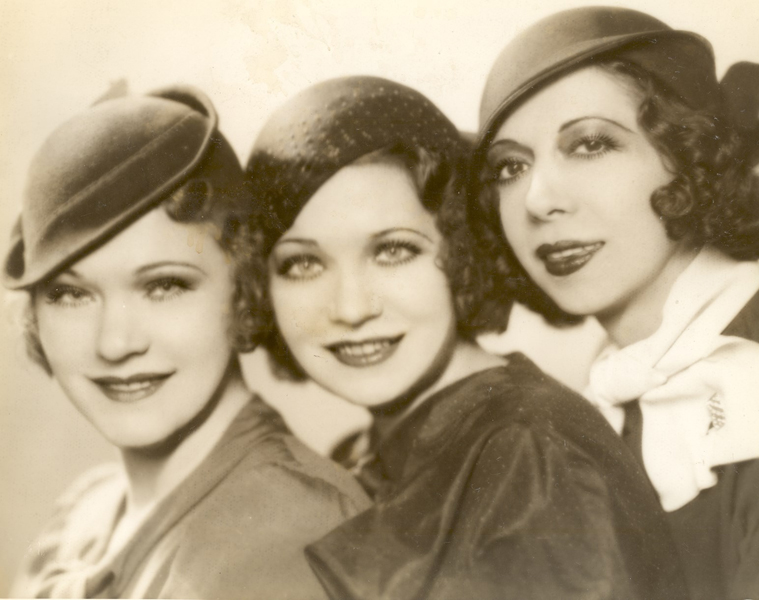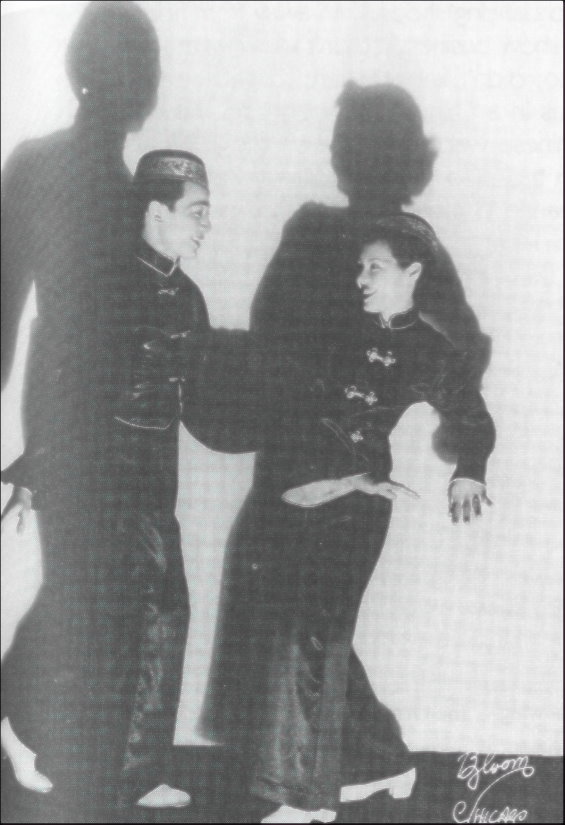 Toy & Wing, who were billed as the Chinese Fred Astaire & Ginger Rogers, were one of the few Asian-American acts to become headliners in the United States and England. Their real names were Dorothy Takahashi and Paul Wing Jew, and they realized that Toy & Wing was a better marquee draw than Takahashi & Jew. World War II split the act when Paul went to Europe in the U.S. Infantry and Dorothy's family was interned in a Japanese American camp.
For more information about Toy & Wing, send for Volume I, Issue #4 of Vaudeville Times.
Sophie Tucker billed herself as the Last of the Red Hot Mamas, and she enjoyed one of the longest careers in variety, beginning in beer halls and starring in vaudeville and night clubs. Perhaps because of her long career, Sophie became a symbol of the last days of vaudeville, a purveyor of sentiment and nostalgia, her corseted, overdressed, bejeweled and ample figure a metaphor for the Gilded Age.
For more information about Sophie Tucker, send for Volume I, Issue #2 of Vaudeville Times.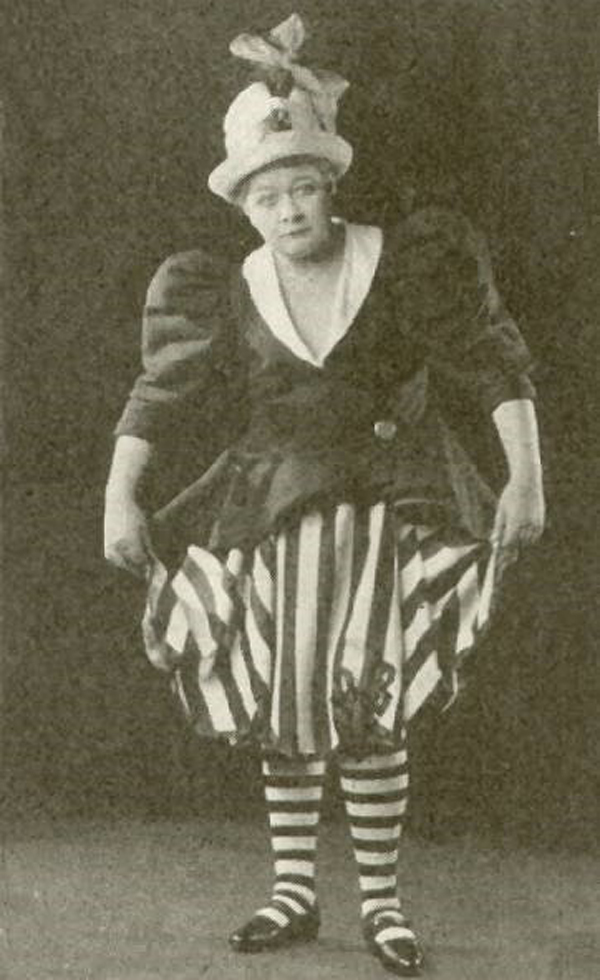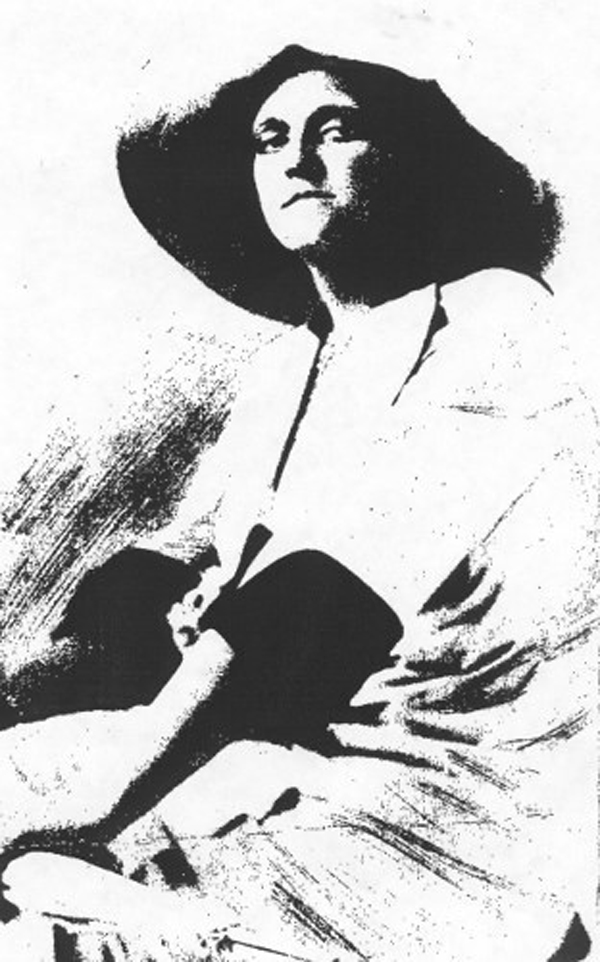 May Tully was one of the performers who found success in vaudeville even though they didn't sing, dance, tell jokes, juggle or do tricks. May wrote, directed and starred in a series of one act plays that vaudeville often booked for the third spot on the bill. She made the transition to silent films as a scenario writer and director before her untimely death in 1924.
For more information about May Tully, send for Volume II, Issue #1 of Vaudeville Times.
"GERRY & HER BABY GRANDS"
1896–1986
Jerry and Her Baby Grands, "America's Premier Piano Quartet," was one of those big acts that played the last generation of big- time vaudeville. Gerry and three other young women dressed identically and sat at large white pianos and played a variety of popular and semi-classical music. Arrangements had to be made in various cities where they played to have four identical, well-tuned pianos available. Despite the logistics, Gerry (a press agent changed the "G" to "J") and her young women toured across the USA, England, Scotland, Paris, Berlin, South Africa and Australia. When vaudeville faded, Gerry became the accompanist for a famous radio show, Major Bowes Original Amateur Hour. Her longest career, however, was as a piano teacher back home in Michigan.
For more information about Geraldine Valliere, send for Volume VI, Issue #1 of Vaudeville Times.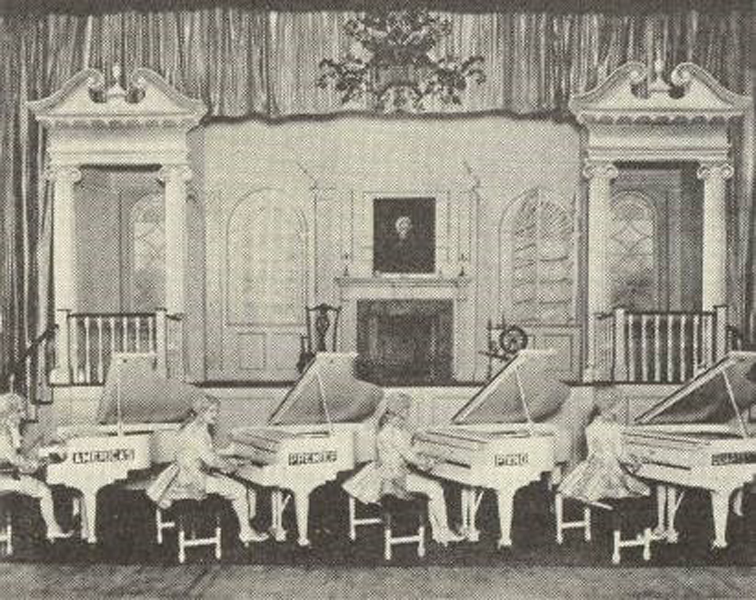 Clarice Vance, born in 1871, turned to vaudeville in 1897 because she was very tall and theatre managers thought her suited only to comic parts. She soon won star billing as a "coon singer," a designation thoughtlessly employed a century ago to describe soubrettes who sang comic or wistful songs as they imagined "colored folks" would. She was recording regularly for the old cylinders and cavorting about the leading vaudeville stages until 1914, after which time she seemed to disappear. But there is nearly a half century of mystery and tragedy still to be discovered.
For more information about Clarice Vance, send for Volume II, Issue #2 of Vaudeville Times.
Show business was never a safe bet as a career in the best of times, not even for those sublimely gifted. The Great Depression of the 1930s was the worst of times. Compounding the economic collapse of industries and a rapid spread of degrading poverty were changes in technology and public taste.
Tens of thousands of actors, dancers and singers performing simultaneously on the stages of hundreds of theatres coast-to-coast were replaced by a single voice singing into a microphone that transmitted to radio receivers in many American homes. A film that recorded the sights and sounds of musical performers and actors was copied and sent out to movie houses across the country—one performance by one cast replacing hundreds of live performances.
Only the more committed and disciplined talents succeeded. Vera-Ellen was one. She was born in a town outside Cincinnati, Ohio, to parents of German descent, Alma and Martin Rohe. Vera-Ellen was small for her age and bookish. Her parents encouraged her to take dance lessons, an activity that soon grew into a near obsession for their daughter.
For more information about Vera-Ellen, send for Volume X, Issue #2 of Vaudeville Times.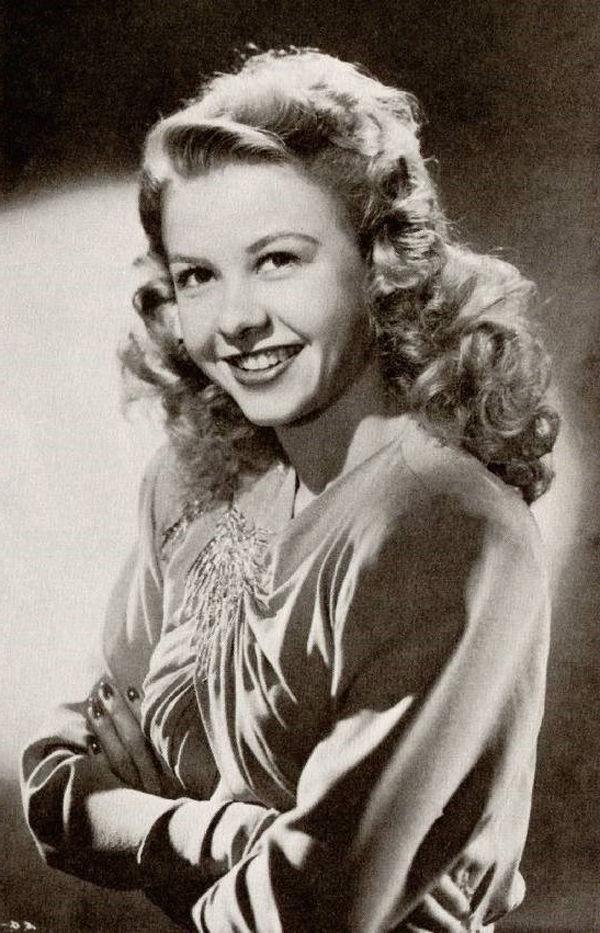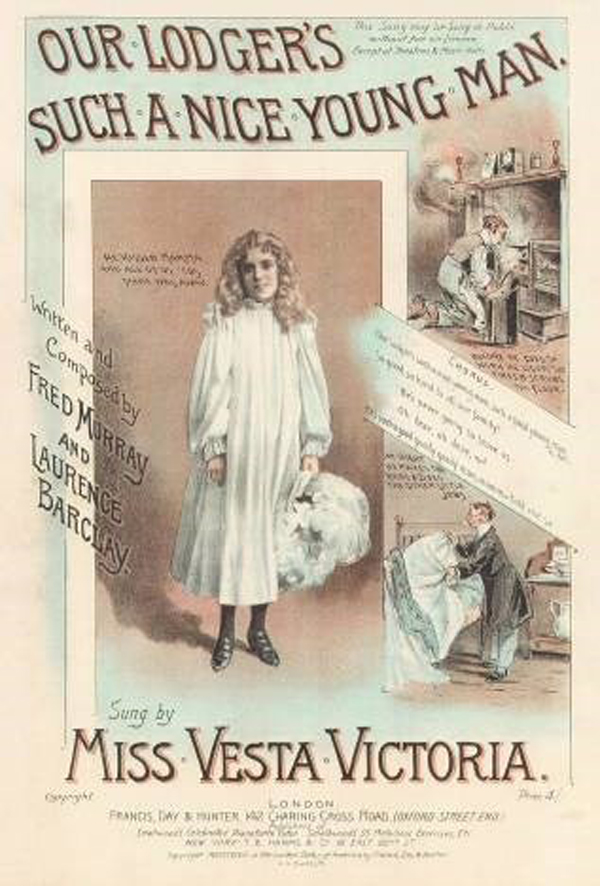 1873–1951
The little lass from England was the highest paid vaudeville performer in the USA around the turn of the Twentieth Century. Like Alice Lloyd and Albert Chevalier, she was one of the stars of the British music-halls who became very successful in the former colonies. Vesta was born into a music-hall family and found fame as a child performer. Her métier was the comic song. As she grew from child star to adult and to older woman the songs she sang were chosen to suit her age rather than some fixed, timeless image. Her material was often salty:
"Once we played truant just for fun
But it didn't matter, so to speak.
For I learnt more from Billy on the day we stayed away
Than teacher could have taught me in a week!"
For more information about Vesta Victoria, send for Volume V, Issue #1 of Vaudeville Times.
David Warfield, before he emerged as one of the finest actors of his generation, had a 20 year struggle for a successful career. He began working in saloon theatres in San Francisco, hitched onto a touring company as a utility actor and general factotum, reached New York and gradually built his professional reputation. He spent a few seasons as a low comic with Weber & Fields, specializing in Jewish dialect, then began a long, prestigious and profitable association with one of Broadway's legendary producer-directors, David Belasco.
For more information about David Warfield, send for Volume I, Issue #3 of Vaudeville Times.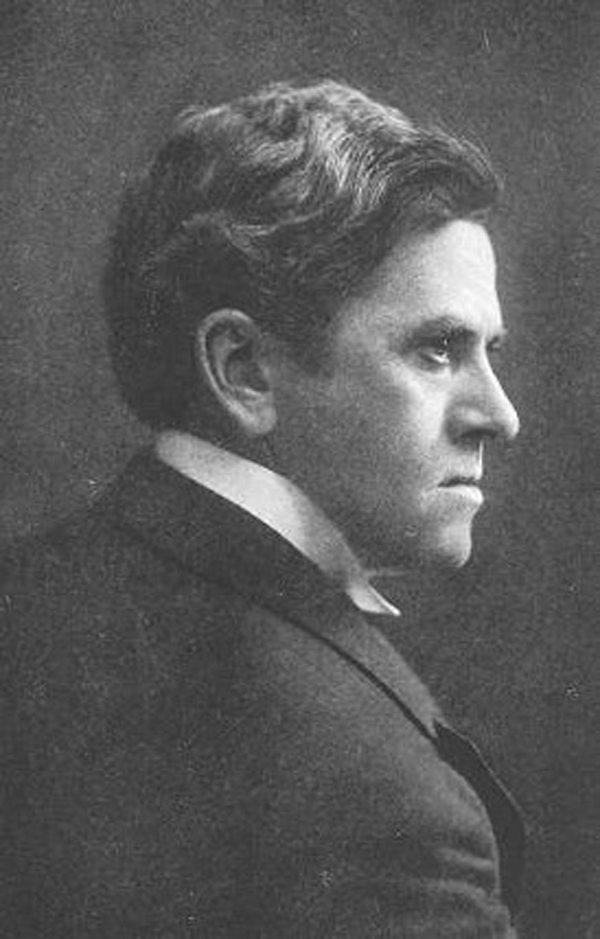 Ethel Waters may be remembered now as a character actor who later sang with Billy Graham's Crusade, but from WWI to WWII she was one of the most respected and influential singers of blues, jazz and theatre songs in vaudeville and musical revue. She became the first African American to truly bridge all the color barriers in show business when she became a popular recording star, the first black woman to star on Broadway in a mainstream revue and in a drama, and to get top billing on a network radio show and a network TV series.
For more information about Ethel Waters, send for Volume I, Issue #1 of Vaudeville Times.
Weber & Fields were the most famous comedy team of a century ago, and they established their own theatre which brought audiences some of the finest actors and comics in America in burlesks of popular plays. They began as youngsters and tried all manner of ethnic comedy: Irish, blackface, German, combining roughhouse with patter songs and dance. They became stars in their teens and began producing their own shows. They separated in the early 1900s and followed separate careers in the theatre, occasionally re-teaming for movies and reunion galas.
For more information about Joe Weber & Lew Fields, send for Volume I, Issue #3 of Vaudeville Times.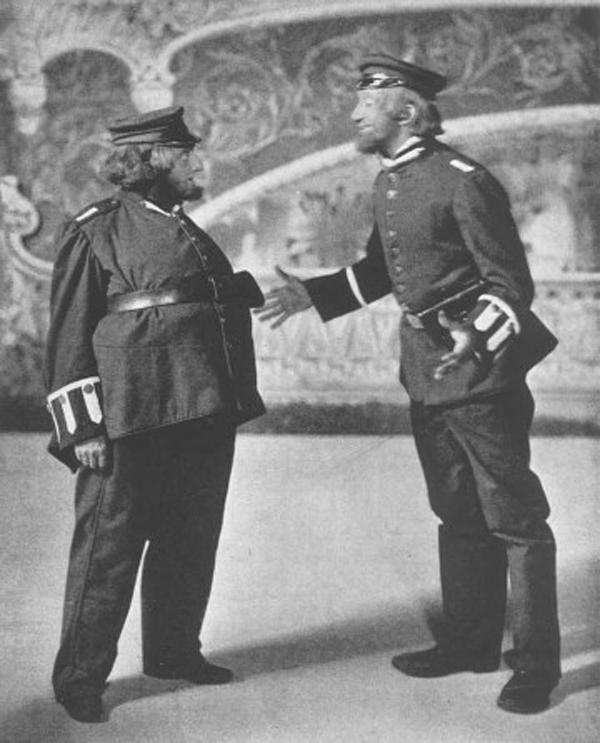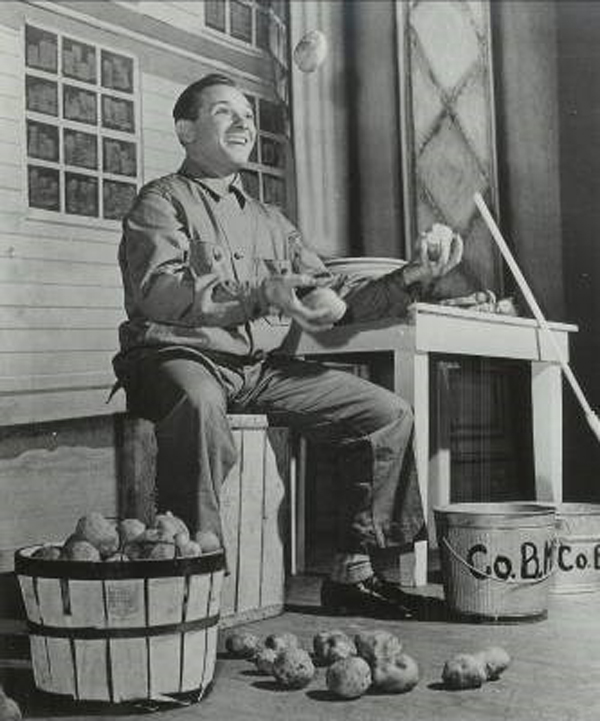 1919–2014
His first great shining moment was on Broadway in Irving Berlin's show, This Is the Army, when Larry Weeks, playing a GI on KP duty began juggling the potatoes he was supposed to peel. His moments became many as he was willingly pressed into all the production numbers and enjoyed several other scene stealing moments, twirling flags and executing a rifle drill with a mop. Throughout the Second World War, This Is the Army toured across the world, playing 1200 shows to 2,300,000 people in uniform and civilians, and it was made into a film in 1943.
After the war, Larry resumed his career in vaudeville, nightclubs, ice shows, television variety shows and Broadway musicals on tour like Carousel and Carnival—juggling clubs, balls and vegetables, twirling batons, tossing flags and whirling ribbons. A long-time magic enthusiast, Larry produced a series of 49 quarterly Big Apple Conventions between 1966 and 1979. These events included magic seminars, film showings, dealers and collectors' markets and concluded with a full length vaudeville show. See his obituary on the International Jugglers' Association, https://www.juggle.org/larry-weeks-obituary.
For more information about Larry Weeks, send for Volume IX, Issue 1 of Vaudeville Times.
1896–1999
Señor Wences was born in Spain and toured Europe and South America before coming to the United States in 1936 to play his act in nightclubs and what remained of vaudeville. Less cosmopolitan audiences had difficulty understanding his accent, but the novelty of his act was in the use of his hand as a puppet head and the variety of his voices. In time he became television audiences' favorite ventriloquist and appeared on the tube for three decades before retiring. He passed away in 1999 at the age of 103.
For more information about Señor Wences, send for Volume II, Issue #2 of Vaudeville Times.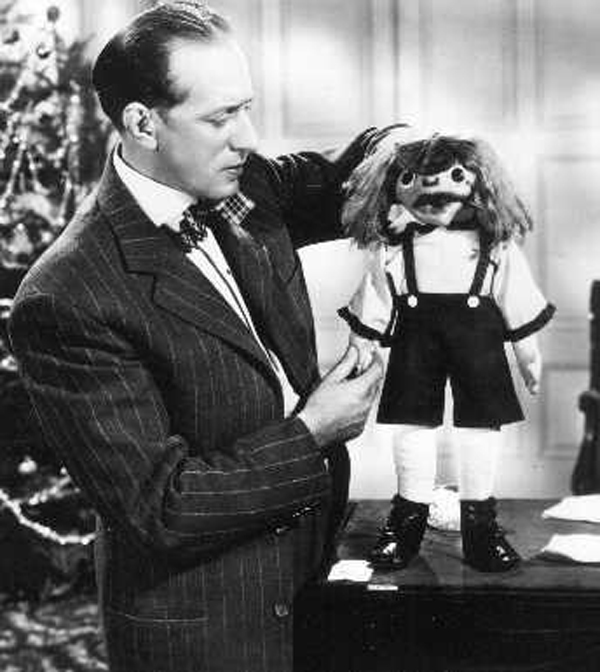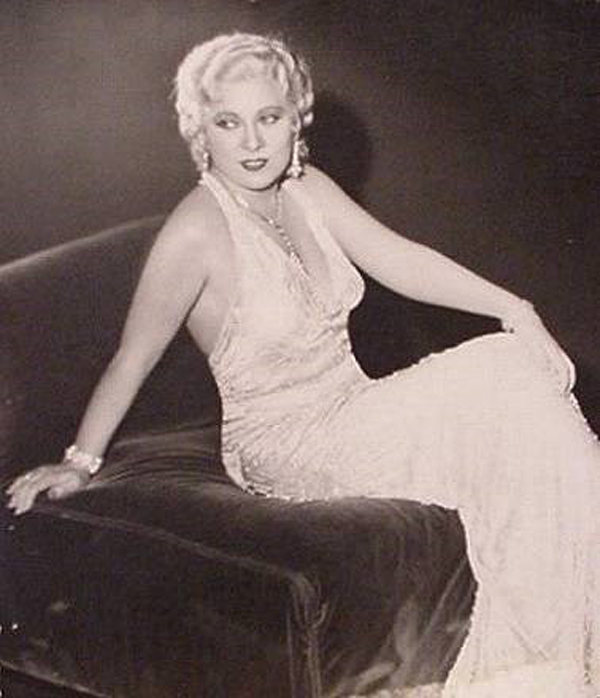 1893–1980
Like many of the outstanding public personalities of her age, the public Mae West was a myth, a carefully crafted persona born of the real person but retailed to her public uncomplicated by any of its creator's doubts, ambiguities, incongruities or contradictions. Like Eva Tanguay, Sarah Bernhardt, Will Rogers, W.C. Fields, Ethel Barrymore, Tallulah Bankhead or Greta Garbo, Mae's stage character and public personality did not develop overnight or because of a single role.
Unlike many other famous public figures, the mythic Mae West was not in contradiction to the real person. Persona and person evolved together, each giving the other energy and direction. Yet what seems all of a piece is in fact disparate qualities married into a whole, and that was what made Mae West original. She was short, about 5' 1" but she loomed large through the use of platform shoes, poise and her innate ability to focus an audience's attention solely on her. She not only defied society's constraints but the conventions of glamour, sophistication and comedy of manners of her era.
Born at the close of the Gilded Age, she looked like an Edwardian dream girl yet exhibited a Jazz Age morality. She created indignant outcries for the tawdry but comic and vital Broadway plays she wrote to star in, became a sensational star of the golden age of the Hollywood studios and a progenitor of camp and ironic sensibilities whose fame outlasted her career and endures a generation after her death.
The AVM recommends the full-length biography, Becoming Mae West by Emily Wortis Leider, available in a Da Capo Press paperback edition, ISBN: 0306809516 or in the original hardcover.
For more information about Mae West, send for Volume IX, Issue #3 of Vaudeville Times.
The workers' movement to organize in the Nineteenth Century as a balance to the political and economic power of big business first found expression among entertainers through the White Rats. Inspired by the Water Rats, an organization of music hall entertainers, an American, George Fuller Golden, rallied his fellows in the USA in 1900 to form the first "benevolent and protective society" for American performers and actors.
The managers formed the Association of Vaudeville managers (A.V.M.) to centralize in their own hands the booking of performers into theatres. They would control the wages, the routes, the agents and, ultimately, the performers. The A.V.M. was quickly dubbed the Syndicate for the mirror image it was of the Theatre Trust (or Syndicate) that controlled the legitimate theatres across the USA.
Both sides underestimated each other. The managers did not fully appreciate the breadth and depth of resentment their high-handedness stirred among performers. The strike called by the White Rats in 1901 failed in the immediate sense, and the White Rats survived as a largely social organization. Meanwhile actors in the legitimate theatre were mobilizing as Actors Equity against the Theatrical Trust. In turn, the Trust embraced the A.V.M. to form a greater alliance of producers and theatre owners. The Great War put everything on hold for the duration, 1914-18.
After the War it was a different world. Not only had technology and communications assumed a major role in everyday life, but the attitude of the ordinary person had changed from quiescent to assertive. Actors Equity sought and received the assistance of the American Federation of Labor in 1919. After unsuccessful negotiation with the managers, a strike was called and the performers found the public was on their side. The managers capitulated to Actors Equity's demands, and fair practices entered the actors' and performers' workplaces—theatres—forever.
To learn more about the White Rats and the struggle by performers for better working conditions, read Vaudeville History: Parts VI and VII, Volume III, Issue #4, and Volume IV, Issue #2 in Vaudeville Times.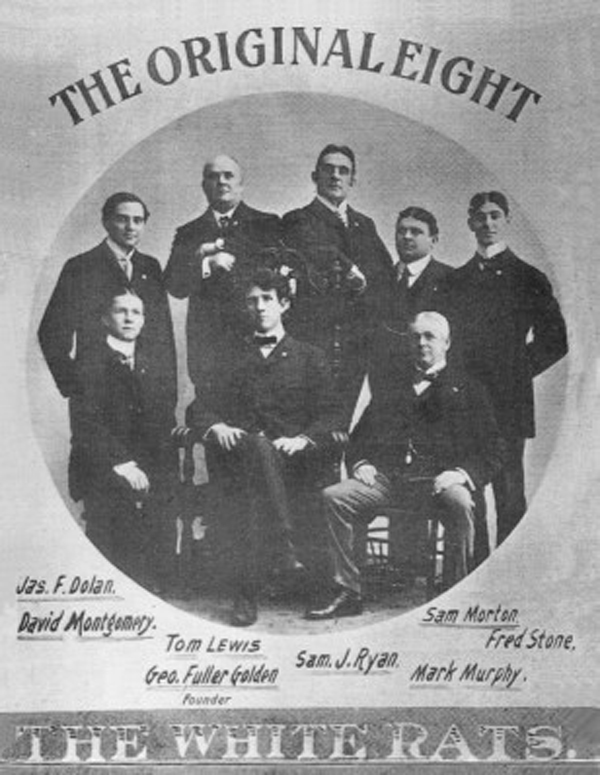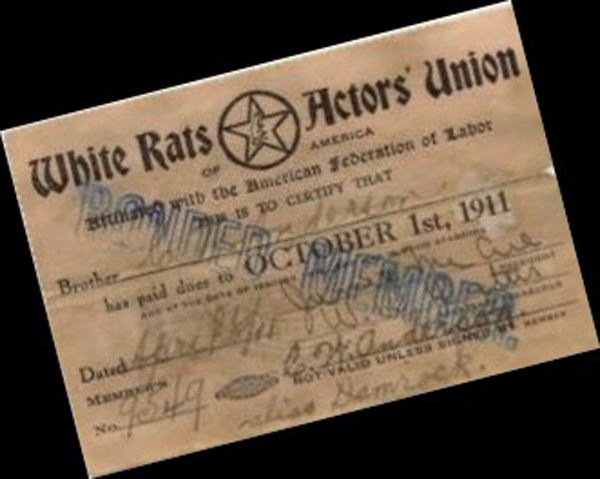 Vaudeville was always a microcosm for the larger society. Technology, transportation, public taste and morality, immigration, race and gender issues, big business versus unionized labor—all the major themes of an expanding industrialized nation played out in vaudeville as they did on the larger stage.
The monopoly fever that gripped railroads and oil also infected show business. The Theatrical Syndicate had organized the legitimate theatre to suit their own purposes, and the barons of vaudeville sought to do the same. In response, brave bands of performers and actors tried to marshal themselves into the White Rats (star spelt backwards), an organized response to managers. The actors' greatest threat was to refuse to perform, but time and again they were defeated by Abe Erlanger, E. F. Albee and the other managers.
The managers had theatres to fill, but they also had money in the bank. It was a lot easier to starve out an actor who may have had a week or two of salary socked away but was more likely to be living from hand to mouth. The White Rats eventually led into Actors Equity and the American Federation of Labor, but first performers and actors had to confront the issue of whether they were artists or workers or both; then they had to be very brave.
To learn more about the White Rats and the struggle by performers for better working conditions, read Vaudeville History: Parts VI and VII, Volume III, Issue #4, and Volume IV, Issue #2 in Vaudeville Times.
So completely has evidence of the Whitman Sisters disappeared that it's almost as if someone had deliberately cut them out of the pages of show business history. Yet for forty years from the late 1890s to the late 1930s, the Whitman Sisters shows were the biggest, fastest, flashiest shows in black vaudeville. Their annual touring show became an incubator for talent—especially dancers. The kids who started in their shows or joined them later became some of America's favorite comics, dancers and musicians a few years later: Eddie "Rochester" Anderson, Count Basie, Trixie Smith, Moms Mabley, Jeni LeGon, Reed & Bryant. Pine Top Smith, Lonnie Johnson and Mary Lou Williams.
There were four Williams Sisters: Mabel/May who ran the company and directed the show, Essie who was a big-voiced comic-singer, and Alberta/Bert who was a flash dancer who worked in male drag. Alice, much younger than her sisters, was regarded by many as the greatest woman tap dancer of her day.
They were fearless, talented and had a great sense of business. May ran the company like a strict schoolmaster and the kids in their care were trained and worked hard, fed and clothed well, sent to church on Sundays and were prevented from engaging in any hanky-pank.
Despite their achievements of fielding shows year after year, of making news by integrating an audience as early as 1904, of being billed as the "Royalty of Negro Vaudeville", of retiring wealthy to Chicago, the four Whitman Sisters are forgotten and only a few photos seem to exist.
For more information about the Whitman Sisters, send for Volume II, Issue #3 of Vaudeville Times.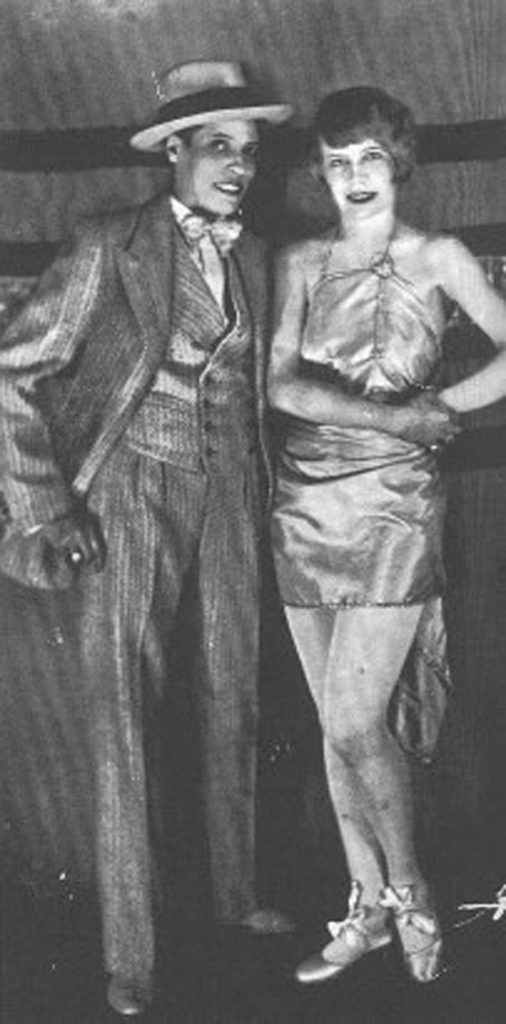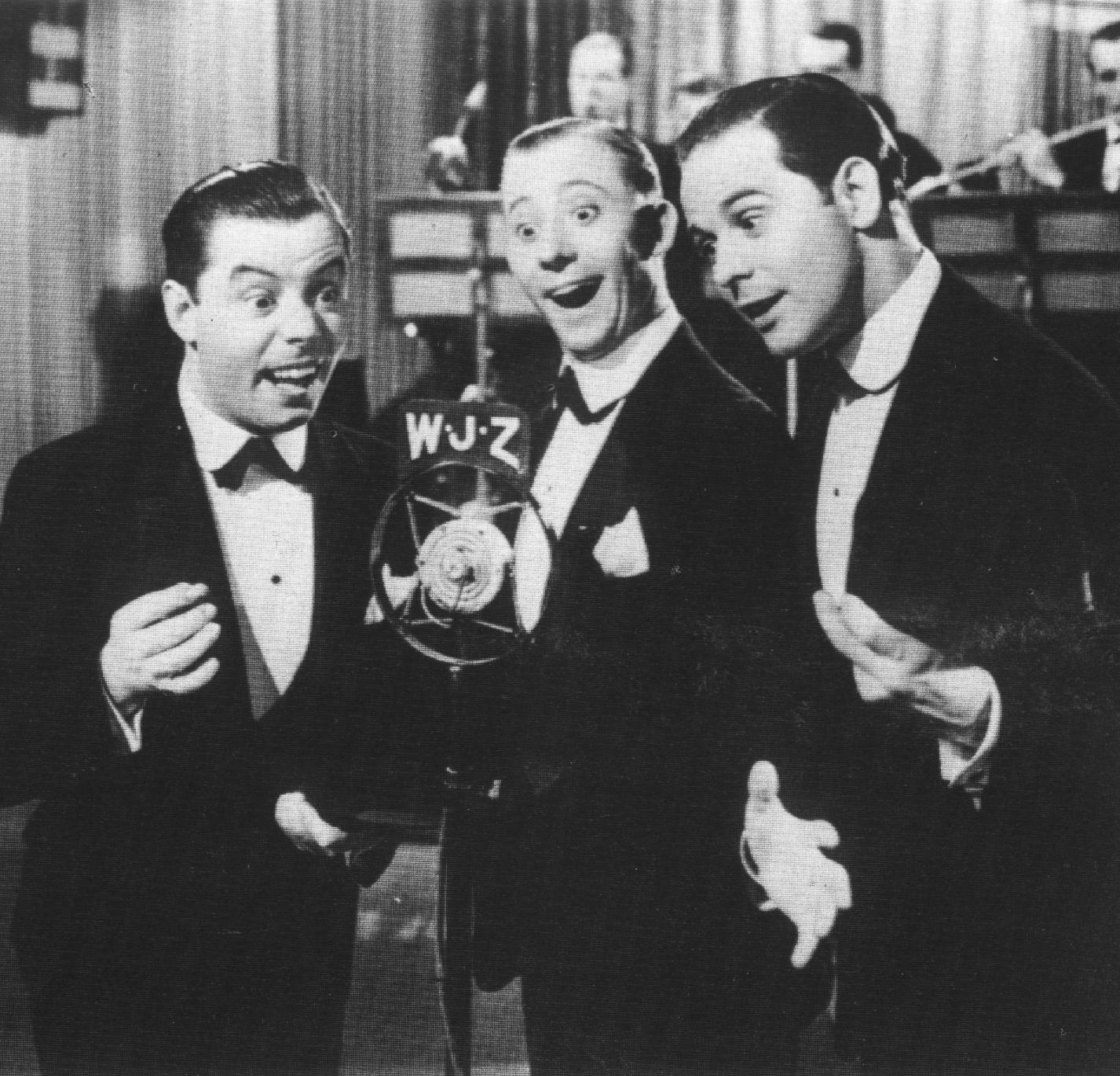 The Wiere Brothers were a trio of zany real life brothers who were fine musicians as well as inspired comics. They left Central Europe for the USA in the late 1930s as the Nazi menace began to spread over Europe. They came to the United States for a successful career in top nightclubs and made several appearances in film and many more on television, but were best suited to live performance.
For more information about the Wiere Brothers, send for Volume I, Issue #4 of Vaudeville Times.
Bert Williams 1874–1912
George W. Walker 1873–1911
Aida Overton Walker 1880–1914
Bert Williams is often written of as the finest African American comedy of his day, a reputation based on his association with the Ziegfeld Follies, his many sound recordings and a couple of films, all made during the decade between 1910 and 1920. There are no recorded performances to support the legacy of comedians of contemporary reputation equal to Bert's, like Ernest Hogan, and Bert's partners, George Walker and his wife Aida Overton Walker, are too often ignored for their talents and their singular contributions to the growing respect for African American performers in America and England.
Ms. Overton Walker was one of the first Negro women to attain stardom, and her early death deprived her of greater glory as a lovely dancing-and-singing comedy actor. Her husband, who was Bert's primary partner, George W. Walker, was the man who pushed Williams & Walker from wagon shows to success in vaudeville and Broadway musical comedies before dying in his late thirties.
Onstage, George Walker was a superior dancer and straightman; offstage he was the most effective voice of his time in the struggle to win artistic and social recognition for black actors and performers. A founder and first president of the Frogs, a fraternal and protective association for African American performers and actors, Walker wrote and spoke eloquently for his race. Bert Williams was more reclusive and relatively inactive in civil rights.
Until the demise of George and Aida Overton Walker, the Williams & Walker act was a top comedy song-and-dance act in African American show business. Bert Williams worked solo for most of the final decade of life except for his ground-breaking pairing with white Australian comedian Leon Errol in four Follies.
For more information about the Williams & Walker send for Volume IX, Issue #4 of Vaudeville Times.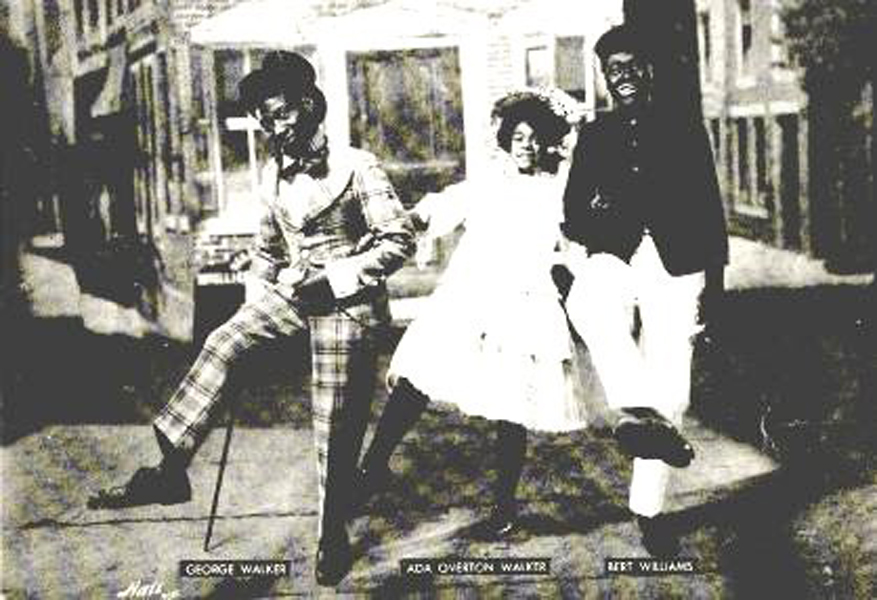 active: 1900 – 1955
When Marion Spitzer, chronicler of vaudeville's golden era at the great Palace Theatre in Manhattan, asked ten distinguished critics and aficionados to assemble their dream bill for the Palace, the act most frequently mentioned (7 out of 10) was Willie, West & McGinty. Known variously as the "The Comedy Builders," "House Wreckers," "Comedy of Errors" and "A Billion Building Blunders," they were a sure-fire act in the USA and the United Kingdom.
Personnel changed with the decades. It began as a gymnastic duo but soon took on a third member, and it remained a trio for most of its 50 plus years on the boards. The act was a carefully calibrated and timed 'ballet' of inept workers creating a shambles instead of the building they were supposed to construct. Fortunately, they committed their act to film several times.
For more information about the Willie, West & McGinty, send for Volume IX, Issue 1 of Vaudeville Times.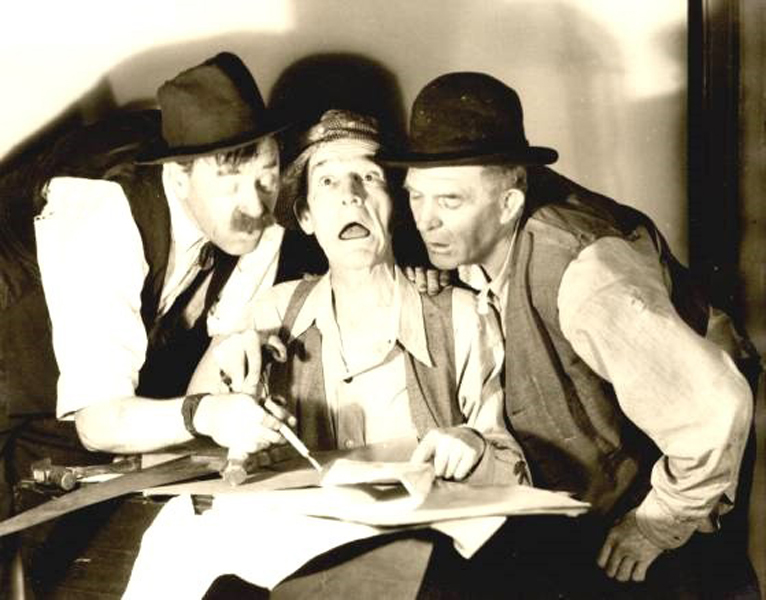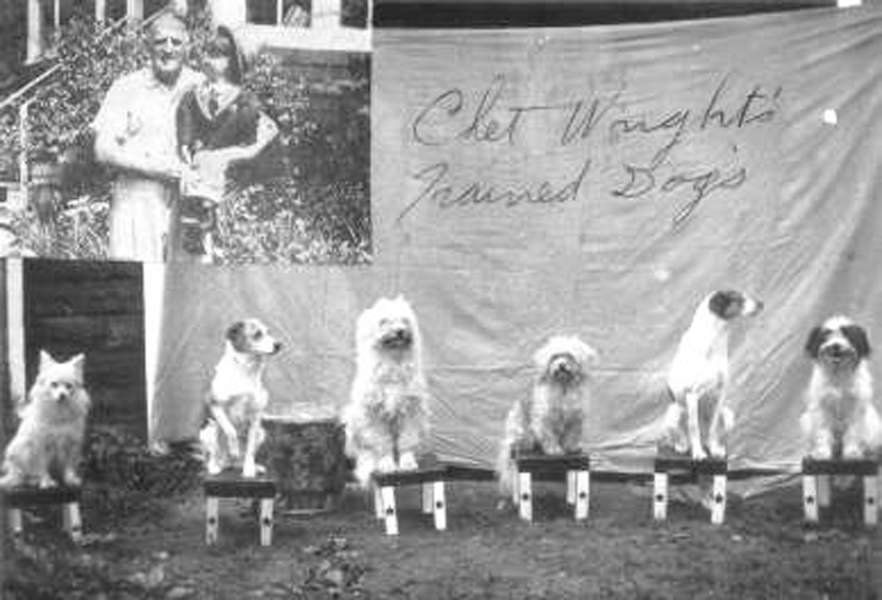 C.A. WRIGHT'S TRAINED DOGS, BIRDS AND VAUDEVILLE SHOW
Chet Wright 1890–1989
Ola Gay Wright 1874–1958
Estelle Wright Rooney 1916–2006
Donald Wright 1913–?
One of thousands of traveling shows that plied—first by wagon, then by railway—the byways of small town America, the C.A. Wright show toured the Southland during the winters and the Northeast during the warmer weather. Just in northern New England there were 150 such shows. Chet Wright's carried a gas-fueled motion picture projector, a half dozen dogs rescued from a local pound and turned into well-cared for performers, a bird act, a black-faced cross-talk act, a Punch & Judy show, a vent act and music, dance and song. And all that performed by father, mother, sister and brother Wright. Often they had a couple of other acts traveling with them, a mentalist and an acrobat, for instance. When Wright began, he had one wagon; toward the end of the family act, it weighed two tons and was transported by railway car.
The family founded the vaudeville colony on Blaisdell Lake that became home to them, the dancing Rooney's (Estelle Wright married Pat Rooney III), the famed vaude act Willie, West & McGinty and eccentric dancer Buster West.
For more information about the C.A. Wright, send for Volume VIII, Issue #4 of Vaudeville Times.
1835–1912
Mrs. Yeamans was a middle-aged woman when she became a stalwart starring member of the Harrigan & Hart company. Yeamans spent the second half of her career as Cordelia Mulligan, stage wife to Ned Harrigan's character, and stage mother to Tony Hart's role as their son.
The first half of her life was a great adventure. As a young girl, she left the British Isles with her father and mother who had accepted stage work in Australia. Annie was apprenticed to a circus in her teens and became an "Equestrienne-Extraordinaire." Still in her teens she traveled to China, Java, Japan and the Philippines. She married a fellow performer and, with their three infant daughters, immigrated to San Francisco. Her husband died shortly after they landed and Annie Yeamans, without a single contact in America, was left to fend for herself and daughters. She eventually reached New York where she became a reliable and admired character actor specializing in comedy. When Harrigan & Hart established their company, Annie was asked to join and she spent much of the next thirty years in Harrigan's employ.
For more information about Annie Yeamans, send for Volume V, Issue #3 of Vaudeville Times.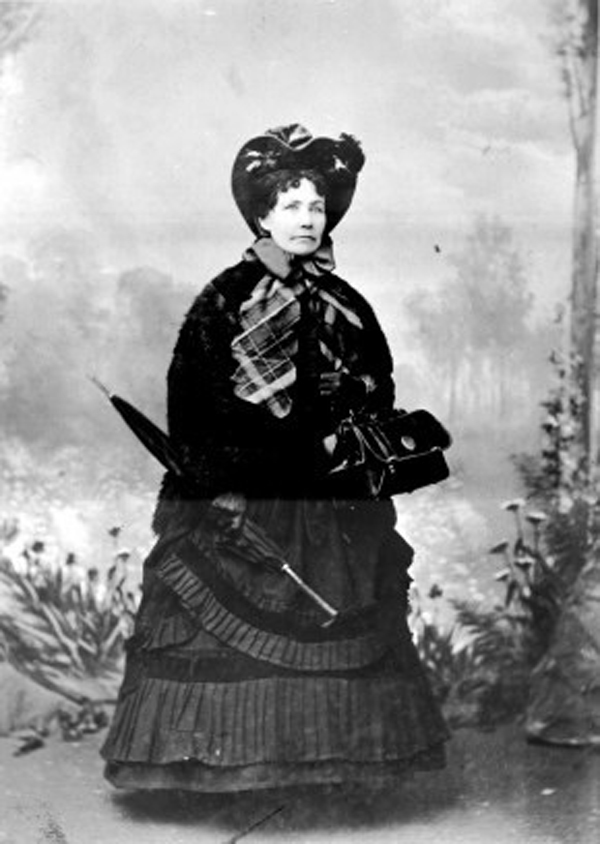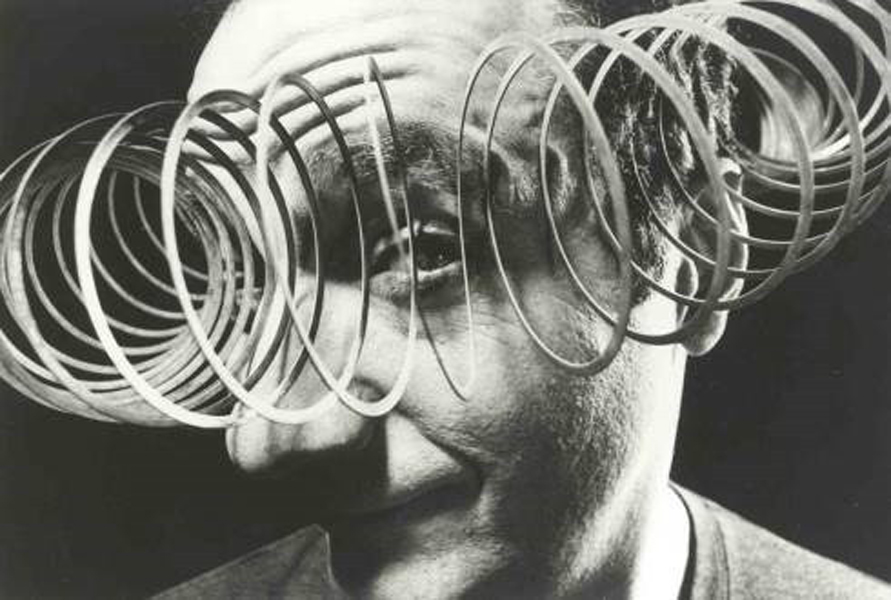 One's man's garbage—or rather a nation's detritus is Paul Zaloom's puppetry. Comedian, puppeteer and marginal mad man, Zaloom uses the everyday items that end up in America's largest monuments, its landfills, as characters and objects in his uniquely American stories. A floral-print, plastic table cloth represents a suburban landscape and stack of egg crates stands in for an apartment house. Punch and Jimmy update domestic relationships and domestic violence, and Velvetville, Paul's tenth solo show, features those oil painting so cherished by those with large sofas against bare walls.
Paul Zaloom has made eight European tours, won numerous theatre awards and appears as Beakman on PBS's educational science show, Beakman's World. Each summer, since 1971, Paul has returned to his performing roots by rejoining the Bread & Puppet Theatre in Vermont.
For more information about Paul Zaloom, send for Volume VI, Issue #3 of Vaudeville Times.